Paris from Montparnasse Tower
I have so many stories about Paris by night. During the exchange programme, we were sorely disappointed because Paris by night turned out to be just Paris by evening because we went in May and were told we couldn't stay too late. As a result, as soon as the lights of Paris started coming on, we were indoors once more.
To make up for that, a few years later, my sister took me to see the Eiffel Tower by night, and that was another experience altogether.
In winter, it's much easier to sit and gaze at the lights of Paris, for night falls conveniently early. Shortly after dusk, two days before Christmas, we made our way towards the Seine and took the famous boat ride through the city.
Ah … Paris! It is special, this city full of magical lights!
People talk about the charm of Christmas and how everything is lit up and festive in December, but even without the added festivity, the lights of Paris take my breath away. Old buildings, lit up in yellow – something akin to yearning and love fill me up.
More than ever before, I loved the Eiffel Tower. I've seen it more times than I can count, thanks to a sister who lived in France for four years. Yet, it felt like the first time I experienced a full sense of its grandeur, its magnificence. The way it stands tall, proclaiming I am Paris! … I loved it.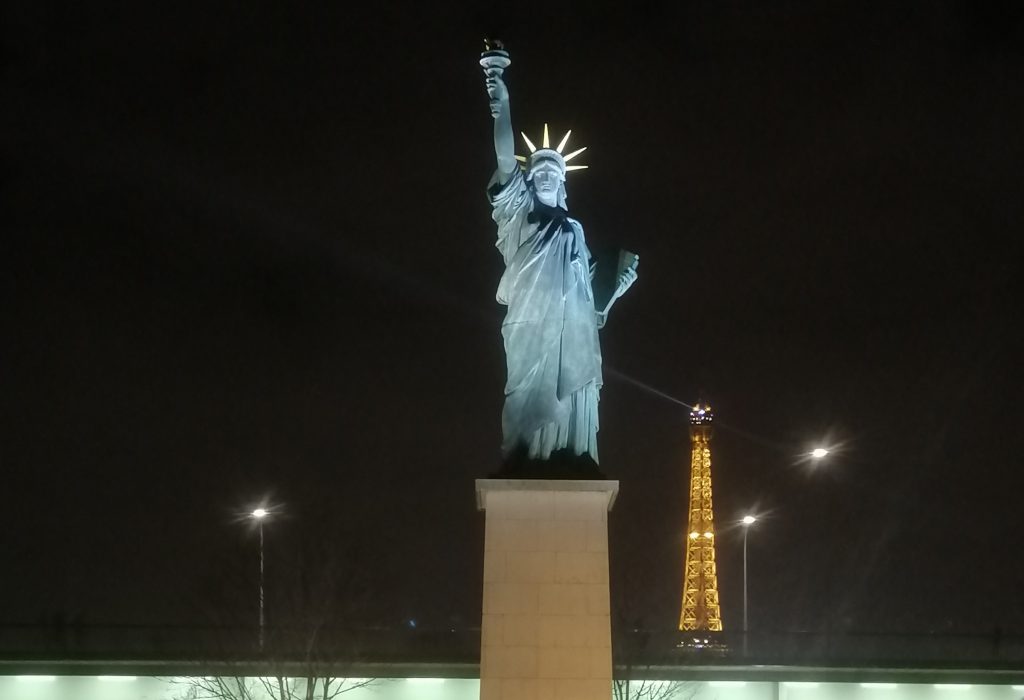 And fifteen years ago, I don't remember even having noticed the Statue of Liberty. This time (also having watched the movie National Treasure), I noticed it, and found its replica two days later at the Musée d'Orsay too!
I love that museum. Originally a train station, it was converted into a museum of Impressionist and Post-Impressionist art in 1986 and the story of the creation of the museum is charming. With the way it is structured, every so often, through the huge station clock, we saw Paris, almost as if the city was peeking through to say hello.
Even though (once more) it's been fifteen years since I visited the museum, I remembered my lesson. We didn't linger at the Statue of Liberty or in any of the galleries on the ground floor. After a cursory visit to one room, we went straight to the fifth floor to see the Van Goghs I love. On that cursory visit, though, here's what we saw!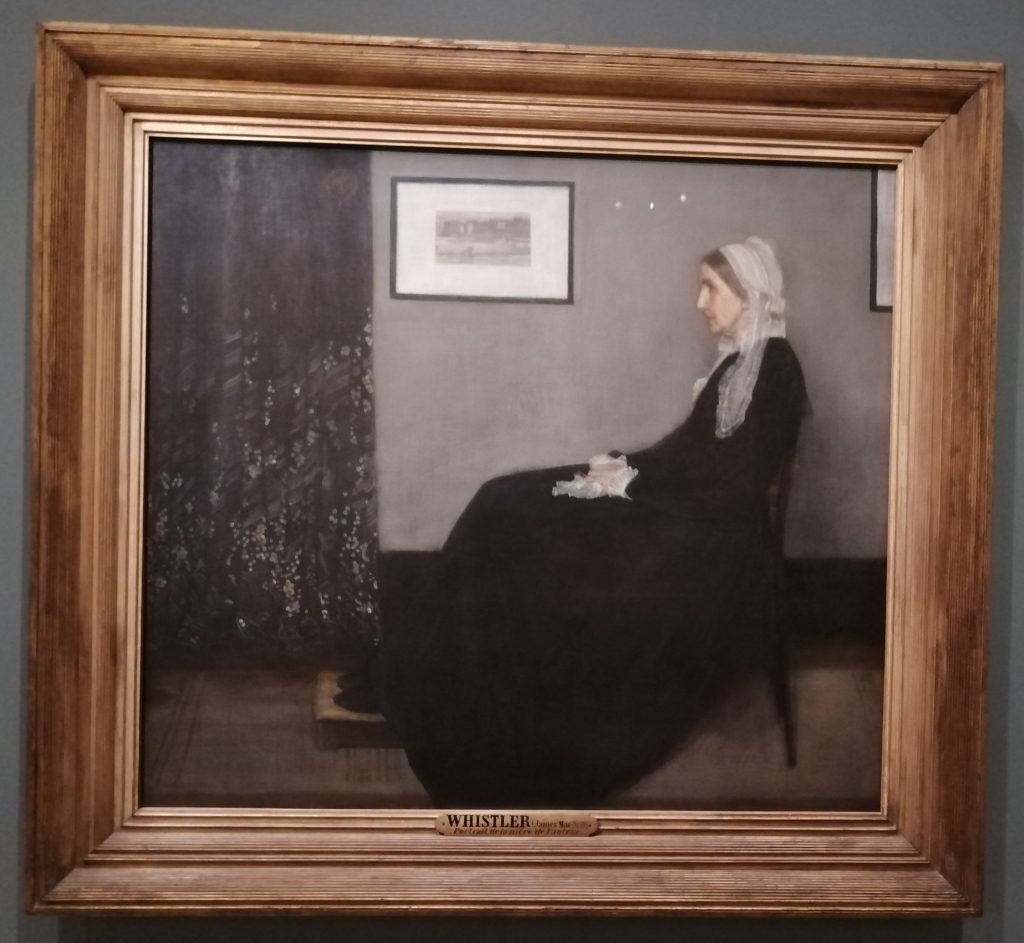 Not being a fan of Mr Bean, I never noticed Whister's mother – but there she is, making people chuckle in ways that I'm sure poor Whistler never imagined!
The only problem with heading to the fifth floor to see the more famous painters was that everyone, including a teacher with a class of schoolchildren, had the same idea. All the crowds we missed in Paris were there, on the fifth floor of the Musée d'Orsay, it seemed.
Yet, I was happy to be there. I was happy to feast my eyes on art that I find truly lovely.
I think I fell in love with Van Gogh when I read Lust for Life many years ago. And as I continued to see his paintings, I grew to love them more and more. There's something about them that fills me up with Anne Shirley's queer ache, which I associate with the experience of beauty.

It was at the Musée d'Orsay, however, that we experienced our first bit of friction caused by the strikes. On Thursdays, the museum is supposed to be open late into the evening, but suddenly, we heard an announcement that the museum was closing. People objected, for many had come in just a short while earlier. They were told rather sharply that during the strikes, there was no choice. People had to go home; the museum would close. We were herded out almost as if it was an emergency situation! Gates were efficiently drawn shut behind us, as we were unceremoniously bundled out of the building. I was so glad that we'd started our museum visit on the fifth floor!
We stepped out into the city of Paris just as it was lighting up. We walked towards the face of the Notre Dame, now dwarfed by a huge crane that looms over it. We looked at the architecture of Haussmann, admiring its splendour and magnificence. We sat at a café in the Quartier Latin and had a chausson aux pommes, a croque monsieur and a pain au chocolat. And then we walked back along the Seine, revelling in the beauty of Paris. The architecture, the art, the life in the streets …
Once more, I felt the warm glow of friendship. We were there, experiencing Paris, because of friends who took us there. My French Maman had taken a week's leave to show us around. My French family had planned everything for us – the boat ride, the museum, Montmartre and Montparnasse. They had bought tickets in advance for everything so that we wouldn't waste time in queues. They planned it all, and drove us there and back, despite the nightmarish parking situation of Paris.
And when we thanked them, our hearts full, they said, "That's what friends are for."