Only yesterday I read about Paris transport being set to return to normal after a 45-day strike.
45 days.
It's a long time.
For part of this time, we were in France too, and there, we learned about why these strikes are important to so many people. Despite my faltering, rusty French, we spoke about the gilets jaunes, about the importance of protests and the effect of the proposed pension reforms on teachers, rail workers and others.
For many, Christmas 2019 and New Year 2020 were perhaps the worst times to visit France. The country witnessed the longest strike in decades and of course travel plans went awry. A co-passenger on my flight to Paris told me of a friend who visited France for just a day and could not even see the Eiffel Tower because of the strikes.
As for me, I realised once more how lucky I am. What began with an exchange programme between Fergusson College and a school in Bretigny led to a wonderful, warm friendship that I treasure. It is a privilege to have friends halfway across the world. And wonderful friends who go out of the way to make France special …? My heart soars.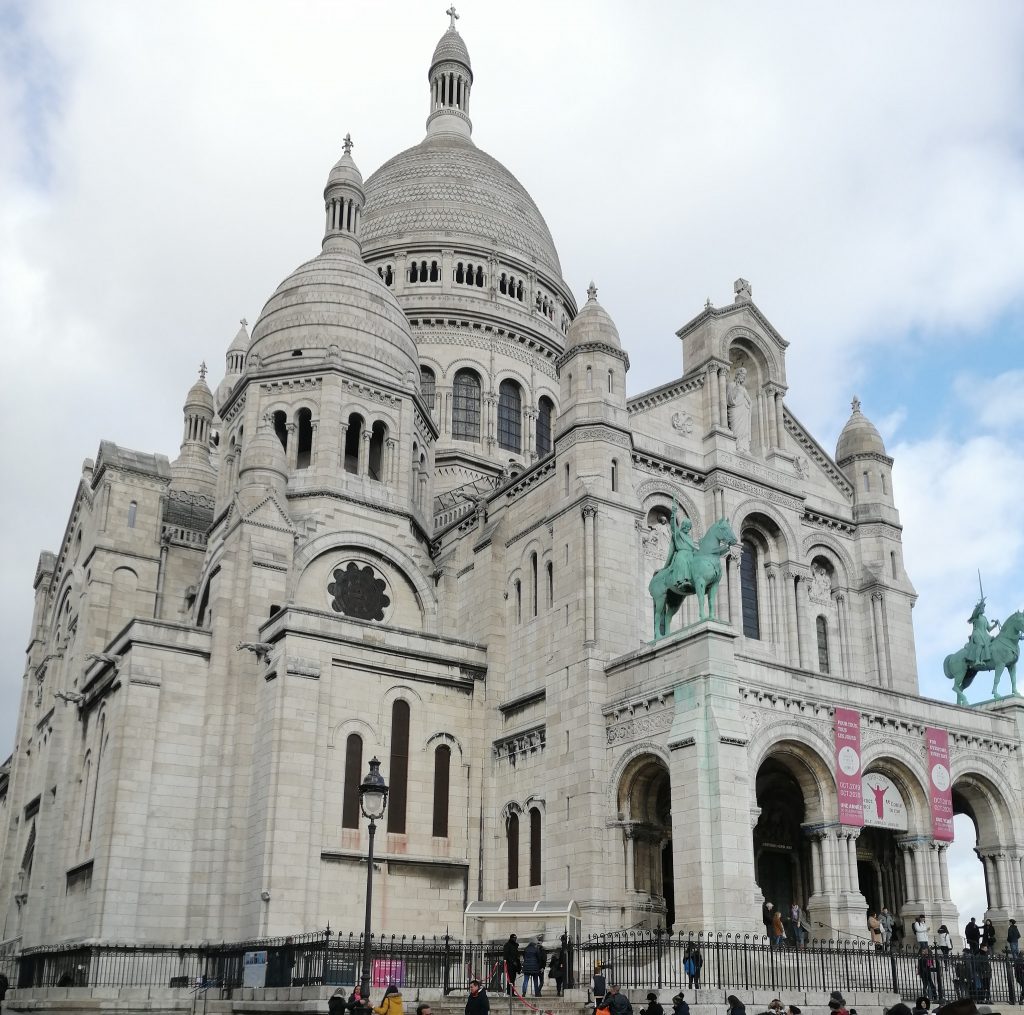 Braving streams of traffic snaking its way to Paris, we visited the Sacré Cœur and experienced the Bateaux Mouches. We walked around Montmartre and the Quartier Latin. We climbed Montparnasse for a view of Paris and we went to the Musée d'Orsay to wonder at Monet, Van Gogh, Pissaro and all the other wonderful Impressionist and Post-Impressionist artists.
What is it like to be a tourist in France during huge strikes and protests?
I suppose it depends on who you're with. For us, it meant thinner crowds nearly everywhere. We stood in the magnificent Sacré Cœur and atop Montparnasse for as long as we wanted. We met with traffic, yes, but we also feasted our eyes on the beauty of the city around us.
The Sacré Cœur and Montmartre
I last visited the Sacré Cœur in 2004 with a whole group of students and teachers, French and Indian. I don't know how other exchange programmes function, but before we went to France, we were told about the monument and the area – its history, its culture and why it is important.
Of course, by the time we went there, most of that had slipped out of our minds. We were excited teens after all.
(On an aside, I've written several times about the exchange programme.
This time, it was completely different. After all, 15 years have gone by since the exchange.
On a cold, clear morning in December, we walked around Montmartre and visited the Sacré Cœur. I chuckled when I got there, for look how tourism functions!
Since "love locks" are no longer a part of the Pont des Arts, of course the idea of attaching locks had to shift somewhere else. Why not move to another touristy area not too far away?
Lock vendors are everywhere (of course, tourists aren't expected to carry their own locks) – and so, along with tacky miniature Eiffel Towers, you can buy a lock and fasten it on the fence of the Sacré Cœur.
What goes on in the mind when people do something like that, I wonder …? Do they, in some strange way, leave a part of themselves there, even though they probably held that lock for ten minutes at most?
Walking around Montmartre was lovely too. Of course, it is touristy, with all the artists looking to do caricatures and portraits. But the charm of the place is indisputable. Tiny artistic surprises are everywhere: on the road, the walls, the pavements and the shop-signs. Some are modern – like a mosaic Pac-Man-like creature on a wall here, a black hummingbird there …
Art on the walls and footpath
We ate at a delightful crêperie full of old posters advertising the grape harvest. We went and saw the vineyard too, a tiny enclosure where grapes continue to be grown and used to make wine.
I will (probably) write a post just about food, even though (as usual) I didn't take very many photographs. That's for another day, though, for there's so much else to write …