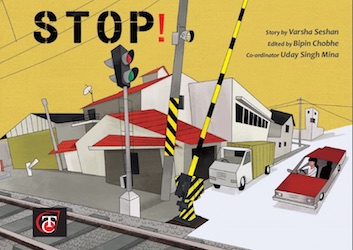 Rs. 500
Publisher:

TC67 Simulation Systems and Services LLP

Editor:

Bipin Chobhe

ISBN:

978-81-933605-8-3
Buy Stop!
Buy Craft Kit
Deven wants to fit in with a cool gang he meets in college, but belonging to a group of daredevils means making a lot of sacrifices. Determined to prove that he has the guts to do anything, he accepts a challenge – only to discover that living up to the gang's expectations may involve giving up a lot more than he ever imagined. What can he do? What choices does he make?
Reviews
Review on Amazon by Samiksha Deshpande (Class IX)
A lovely story with clear explanations of the railway terms used which makes the book even more enjoyable. A must-read for everyone.
Detailed review
Stop! by Varsha Seshan is a story about the Indian Railways. This book revolves around the signals used by the railways as warnings and indications for the trains. First of all, I felt that the title of the book was very appropriate and it really succeeded in drawing the reader into the book.
Another aspect of the book which I liked was the explanations of the signals which were given at certain intervals. This made me learn a whole lot of new things and also made the the story easier to follow as the terms used were very well explained.
I also liked the theme of teenagers getting into bad company which was shown through Deven's 'gang'. Although the theme was good, I felt that some incidents of Deven's meeting with the gang were explained in too much detail such as the part where they play 'Truth or Dare'. I tended to drift off a bit at that part.
I liked the character of Chitra. I felt that it was a perfect blend of everything that a typical nine year old girl has like the innocence, concern and the rare thrill of being able to boast of a lesser known fact(such as Chitra's knowledge of the railways).
Overall, I felt that it was a very intriguing story which kept me hooked till the very end. I will surely recommend it to others.
Craft Kit
Every book in this series is sold both individually and as part of a craft kit. In the Stop! craft kit, you can build your own cardboard model of a railway signal.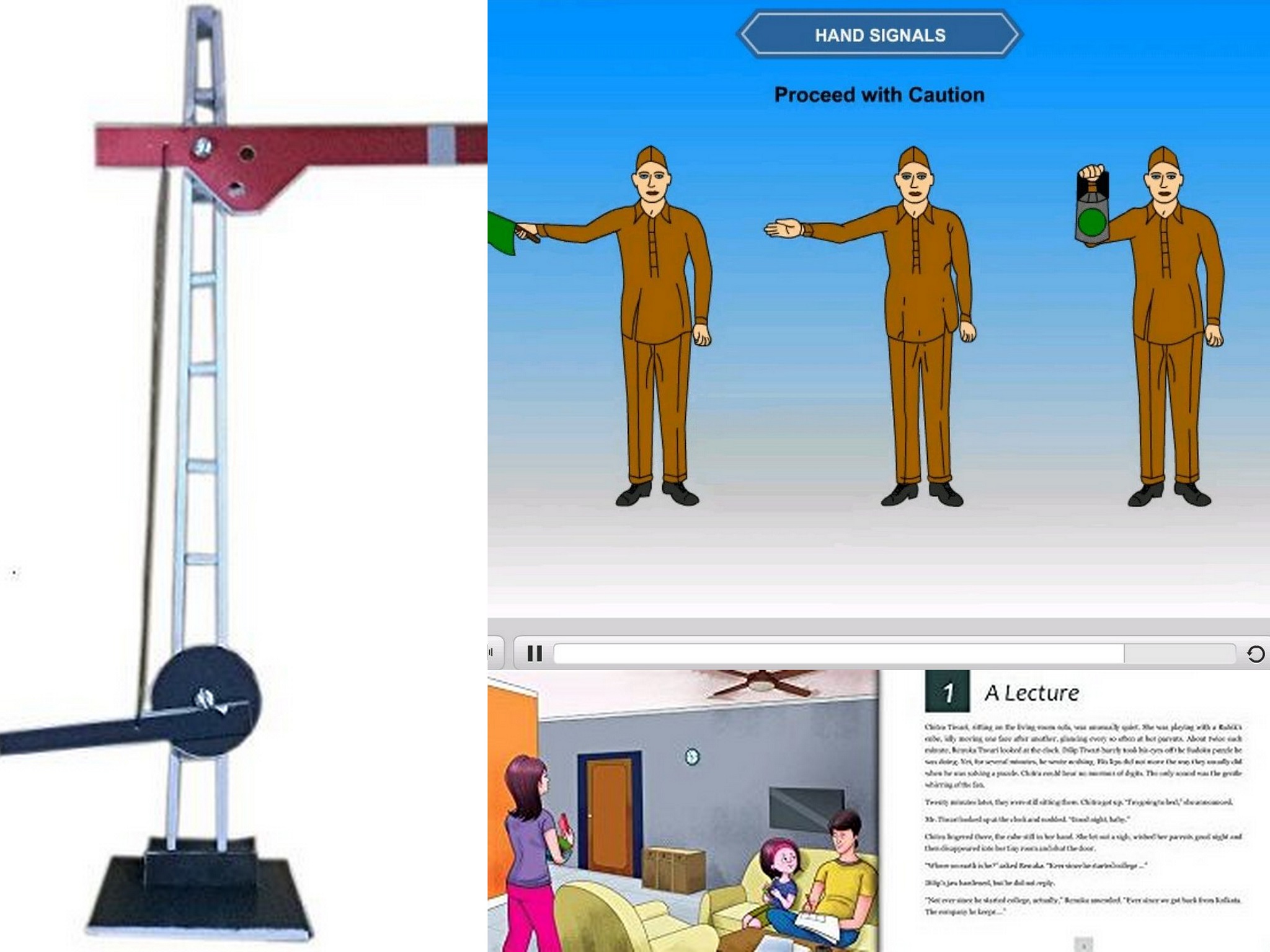 Related