The British Library invited me to conduct writing workshops for the fourth and fifth standard students of Gurukul School, and what fun it was!
A student of mine introduced me to a lovely activity that I improvised for the fourth standard. I handed out sheets of paper to groups of children, and asked them to write six characters.
Here's what they wrote: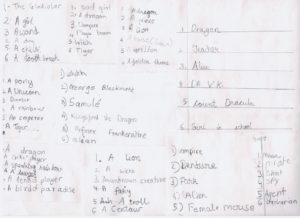 I find the denture, toothbrush and fork the most interesting characters of all!
Then, I asked them to write six settings.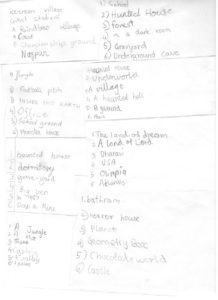 I like Crystaly! I wonder where it is.
Then, I asked them to write actions. Here's what we got: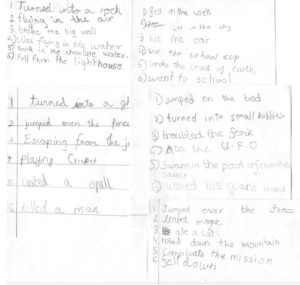 Each child comes forward and rolls the die three times. The die rolls determine the character, setting and action. All that remains is to write the story. It was delightful!