Maharashtra Cultural Centre has invited the Academy of Indian Dances to perform for Urja, a classical dance festival. For this performance, we've taken an old theme, one that we presented in 2012, Naaritva: Exploring Womanhood. The performance explores the journey of a woman through traditional pieces, both classical and folk.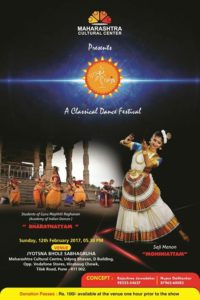 We begin with girlhood, associated with fun and play. Young girls performing a kolattam will represent this stage of life.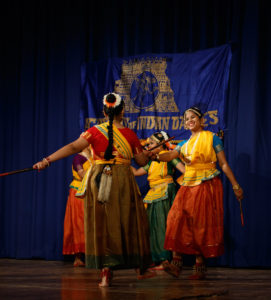 What is growing up without friendship and bonding? And when there's exciting gossip to share, friendship becomes even more spicy! The journey of a woman would be incomplete without friendship!
And then comes love, the beautiful shringara rasa. The intimacy of young love goes with playfulness, teasing, love and longing.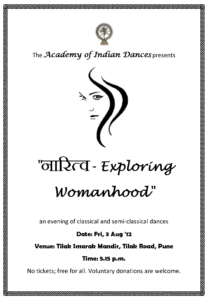 Next, we depict motherhood, exploring the special bond between a mother and her child.
Perhaps the most striking description of a woman is the portrayal of the goddess. Shankari, the mother of the universe, the power that removes the darkness in our souls … We worship her!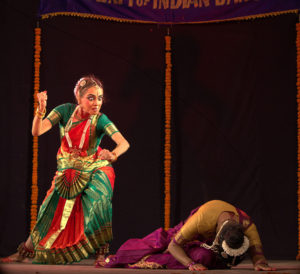 And finally, we approach the woman as a guru. Through our own guru, Smt Mythili Raghavan, we have come to experience the joy of learning a beautiful art form with dedication and discipline. We pay a tribute to her, and beyond her to her own teacher, Rukmini Devi Arundale.
I hope to see you there!