What did you do on World Dance Day? We put up two performances!
To be completely honest, we did not plan the performances keeping World Dance Day in mind; things just fell into place that way. We were scheduled to perform in Udupi on the 28th of April, and one of the dancers in our troupe was keen on seeing whether we could perform at Murdeshwar Temple and Chitrapur Math too. It was just her determination that made it possible!
At Murdeshwar, we didn't have a fixed audience. Of course, dressed as we were in Bharatanatyam costumes, we drew curious looks. Starting a performance, however, is something altogether different. Yet, we marked out our space and we began – and the response was heart-warming.
Slowly, a group of people gathered together and settled to watch. We overheard a member of the audience saying to someone else that she would stay for just one more piece. She stayed for the whole programme.
As we depicted the churning of the ocean, I watched one lady whisper an explanation of what was happening. People watched, took photographs, and stayed. It was lovely.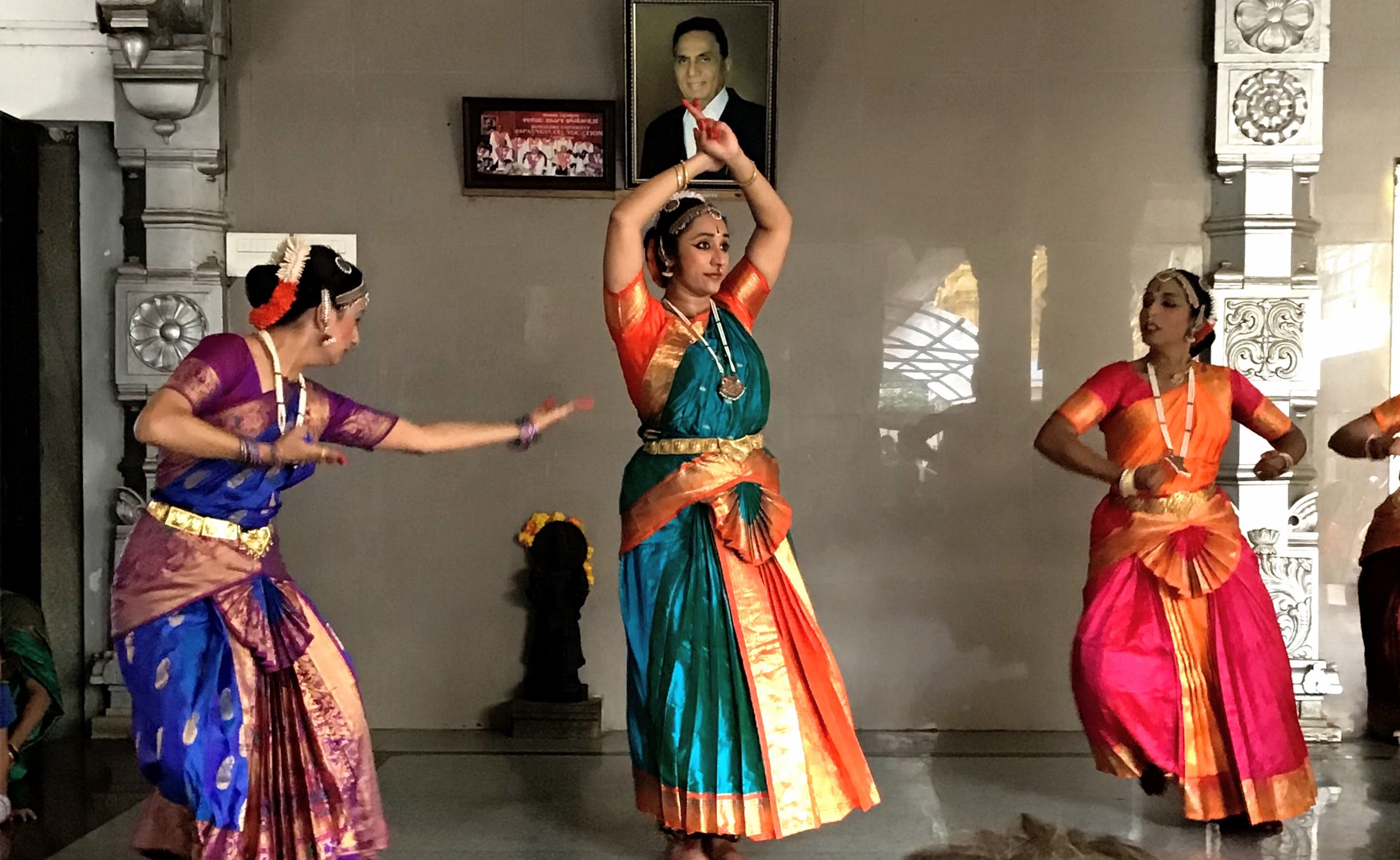 But we couldn't wait much longer, for we had another performance! Off we went to Sri Chitrapur Math for our next performance. It's a beautiful, peaceful place, and we thoroughly enjoyed performing there, right in front of the deity.
Shivaanjali – that's what our programme was called. Twice, on World Dance Day, we performed pieces that celebrate the mythological cosmic dancer – Lord Nataraja. Is there a better way to mark the day?