I was unwell and could not stop coughing. Yet, armed with my enthusiasm (and a pill), I went for the Vidya Valley Lit Fest–and came back energised. The excitement pulsing through the school kept me going – and of course, the thoughtfulness of the team of parent volunteers in organising a mic helped!
Every time I speak to groups of children at lit fests, I realise how different one group is from another. During my three sessions with Class VI at Vidya Valley, I was struck by this yet again. One group was noisy and enthusiastic; the second was almost unbelievably good; the third was full of questions. And each session was wonderful.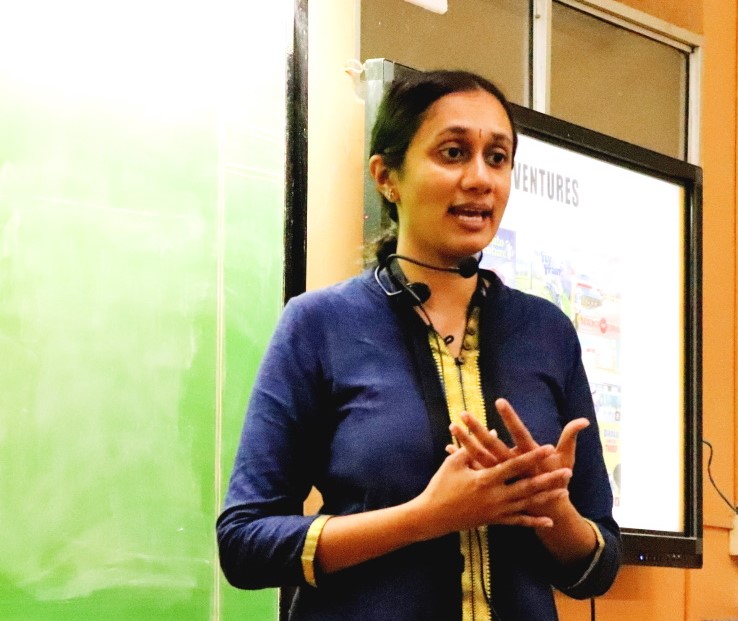 'Words and Worlds' – that's what my sessions were called. Working with the beautiful land of Rasphora was delightful, but we did so much more. We spoke of language itself and how we use our words to create worlds in literature.
Describing my journey as a writer, I took the children through my stories and how they've shaped me as a writer. As always, "The Dictionary" from my collection, The Story-Catcher, was great fun. Each batch got completely involved in the story, which, from the point of view of a storyteller, is magnificent. I love how the children listen, wide-eyed, hanging on to each word as I read letter after letter as part of the story. This time was no different!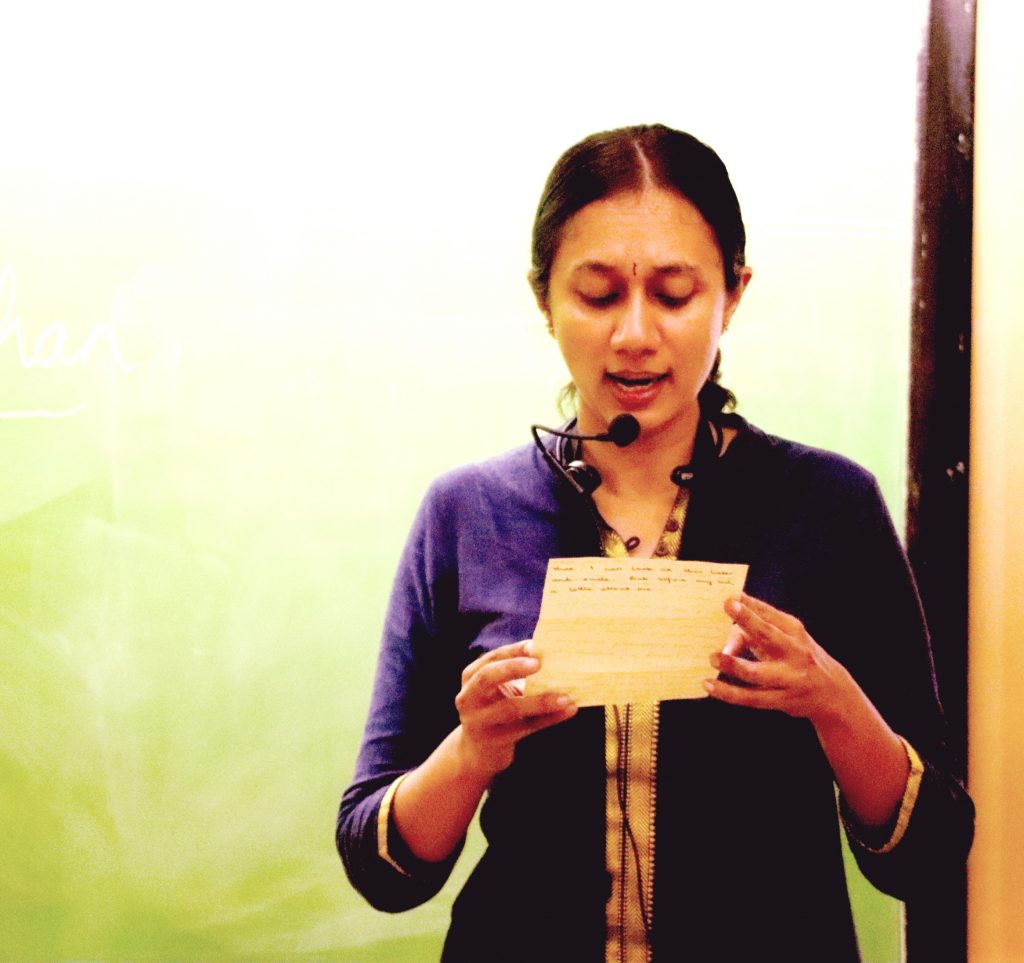 Talking about picture books and the challenges involved in writing them was fun too, though my favourite part was introducing The Prophecy of Rasphora. We did activities around the creation of language, delighting in the sound of words and making up words of our own.
Lit fests are magical – I wish we had more of them in schools!