I love inviting people to talk to my Writers' Club – I think a new person brings a new kind of energy. With this being my fifth year with the Writers' Club at St. Mary's, I've started planning my sessions better, and involving previous batches each time we do something new and different.
Yesterday, I invited Samiksha Deshpande, an ex-Writers' Club student, to talk to the girls. She was part of my very first Writers' Club batch and wrote two stories for our sesquicentennial collection, Flickering Flames. More recently, her poem was one of the nine winners of the Book Trotters Club #SummerWriting2019 competition, which received 93 entries.
Samiksha chose to do a session on limericks. I love working with limericks, so I was delighted when she chose that as her topic!
I sat at the back of the class for a large part of the session, interfering only later to work with the girls on meter and rhythm. I loved Samiksha's systematic approach, the amount of time she took explaining each section and the method she adopted to ensure that the girls understood what a limerick involves.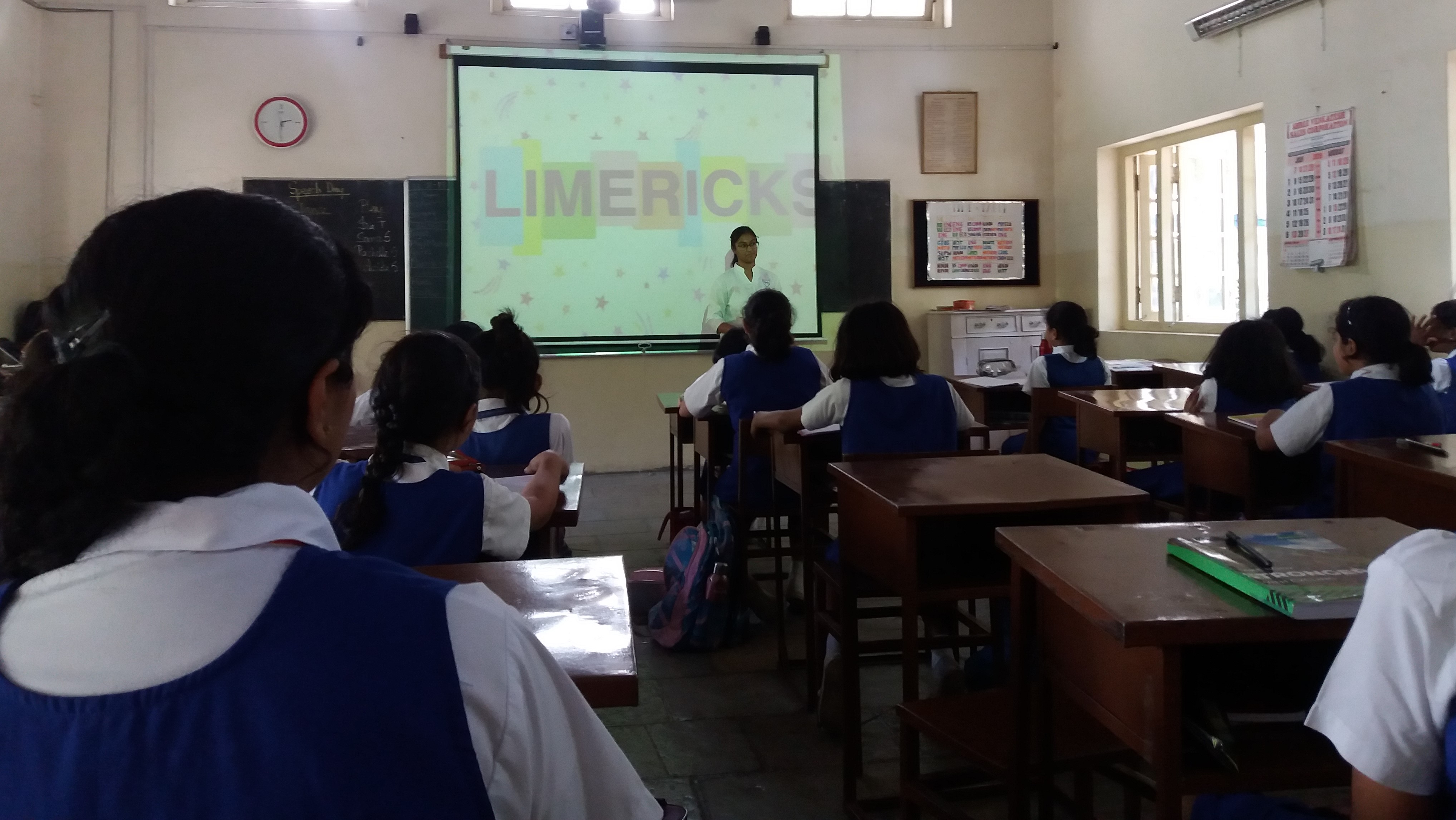 Older students working with younger ones is always lovely; I think everyone gains something from the experience. Last year, students from class X made big books for the prep school library, and I invited two of them to address the Writers' Club.
A creative writing student from Lancaster did an activity with the girls last year (I wonder why I didn't blog about that!), a NASA scientist spoke to them about science fiction, Ms Leela Gour Broome visited us … I love the number of new experiences I have thanks to the Writers' Club!