2019 in Young Adult Books
Being a young adult is to inhabit a complex and confusing world. When books address this phase of life beautifully, they can be breathtaking. Here are my top ten YA books of 2019.
Stargirl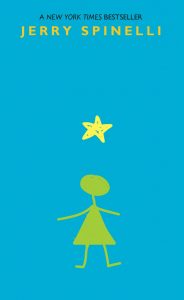 Writer: Jerry Spinelli
Publisher: Laurel Leaf
Thinking about Stargirl makes me smile, for the character of Stargirl is impossibly sweet, impossibly wonderful. Leo loves her, but unlike her, he is bound by this world. He seeks the approval and acceptance of people around him and he wants Stargirl to be normal, even though he assures her that he loves how not-normal she is.
For a while, Stargirl tries, for she loves Leo too. But that is not who she is. How can Stargirl be normal?
In a different context, I could ask, how do you keep a wave upon the sand?
Read my review of Stargirl
Buy Stargirl
Wolf Cry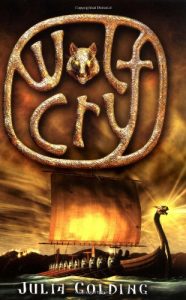 Writer: Julia Golding
Publisher: Frost Wolf
From an author I love comes Wolf Cry, a wonderful work of historical fiction, with powerful characters that leap out of the pages.
Freydis longs for her father's love, but she is just a girl – worthless in his eyes and in practically everyone else's. But the Blue Man – a slave – sees her for who she is. Though determined never to care for any Viking, the Blue Man begins to fall in love with this brave girl who longs for love and acceptance. Yet, is it even possible for a slave and an owner to make a match of it in a society that is rigid and impossibly traditional?
Read my review of Wolf Cry (and a few others)
Buy Wolf Cry
One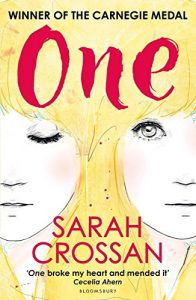 Writer: Sarah Crossan
Publisher: Bloomsbury
I'm overwhelmed by emotion as I think about One, which I finished, quite aptly, on World Siblings Day. If there could ever be a perfect story about siblings, One is it.
Grace and Tippi are conjoined twins and though they promise to do everything to support each other, one thing is clear: neither of them can fall in love. In theory, that is all very well, but practically …?
A heartrending verse novel, One is a book that fills me up.
Having read One, how could I resist sneaking another wonderful book by Sarah Crossan? I'm just going to link it here, simply because I cannot resist. Apple and Rain is another story about a pair of sisters and it is a lovely read.
Hell and High Water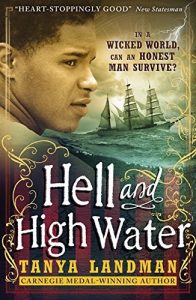 Writer: Tanya Landman
Publisher: Walker Books
Set in the 18th century, Hell and High Water touches upon the fascinating year 1752, when the calendar was advanced to keep pace with other nations. Another sparkling work of historical fiction, the story sucks you into a murky world of crime and suspense, which leaves you reeling.
I love books that revolve around secrets, for discovery can take your breath away. Hell and High Water is the story of all kinds of discoveries – of Caleb's past, of a world that is long gone and of love of various sorts.
Read my review of Hell and High Water
Buy Hell and High Water
Touching Spirit Bear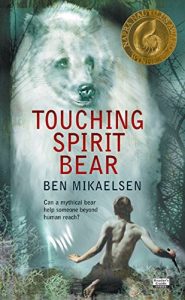 Writer: Ben Mikaelsen
Publisher: HarperCollins
A powerful book about trust, rebellion and emotion, Touching Spirit Bear is the story of a juvenile delinquent, who has, this time, gone a little too far. What is the purpose of punishment? How can a court of law hope to bring justice when the victim's skull has been smashed into the pavement? Is it, perhaps, time to look at punishment in a new light?
Touching Spirit Bear forces us to question ourselves and to think about how our society functions. When all else fails, perhaps it is time to go back to an earlier form of punishment, one that focuses more on healing and less on retribution.
Read my review of Touching Spirit Bear
Buy Touching Spirit Bear
Number 9 on the Shade Card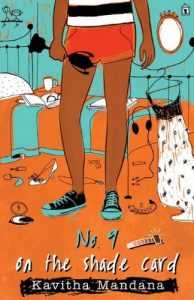 Writer: Kavitha Mandana
Publisher: Rupa Publications India
I grew up in a bubble, where I thought that obsession with skin colour was purely fictional. It was, to my mind, outdated, unreal. People who commented on other people being darker or lighter skinned were, I thought, non-judgmental. They were merely being descriptive.
I realise now how naive I was.
No. 9 on the Shade Card is a lovely book – humorous and light-hearted in its dealing with something that I realise is central to the way so many people perceive the world around them. The nameless narrator is too dark for her grandmother's liking and the way in which she negotiates her identity and her relationships with family is what makes this book what it is.
Read my review of No. 9 on the Shade Card
Buy No. 9 on the Shade Card

Pig Heart Boy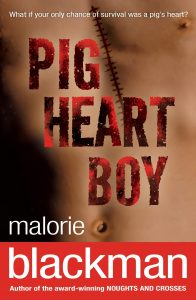 Writer: Malorie Blackman
Publisher: RHCP Digital
A startling, impressive story, Pig Heart Boy is the story of young Cameron, whose only chance to survive is to receive a heart transplant from a pig. What does this mean to the world at large?
Cameron soon discovers that for many, having a pig's heart throb in a boy's body is not just a question of the marvels of medicine. It is not even just a disgusting idea, which is what Cameron senses it would be.
It's much more: it's a question of ethics. Did the pig deserve to die for Cameron? As life goes on, he needs to draw his own lines, make his own sometimes uneasy compromises and come to terms with what he thinks and feels, even if the world differs.
Read my review of Pig Heart Boy
Buy Pig Heart Boy
The Lies We Tell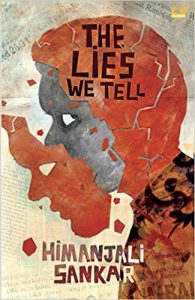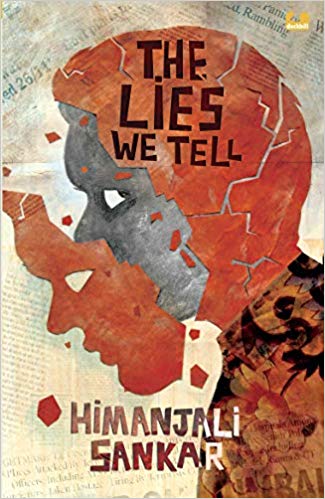 Writer: Himanjali Sankar
Publisher: Duckbill
The Lies We Tell is a deeply disturbing story, which left me feeling hollow. Yet, it's the power of storytelling at its best that makes me include this book in my list of top ten reads of 2019.
Irfan Ahmed lives in a world of his own, a world of lies and deceit. What lies do we tell ourselves every day? And at what point do these lies become a problem?
Read my review of The Lies We Tell
Buy The Lies We Tell


Running Girl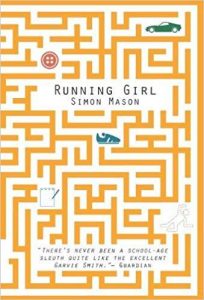 Writer: Simon Mason
Publisher: David Fickling Books
The longest book on this list, Running Girl is a murder mystery that made my mind spin as I read page after page.
Garvie, who is far more intelligent than the average teen, sees the murder of a beautiful girl whom he used to date merely as a niggling puzzle that he wants to solve. School and all the other regular things are beneath him. A murder mystery is a proper challenge, one that is worthy of his intelligence. Yet, as he solves the puzzle, he realises that murder and violence can never be just a niggling problem. They are, and always will be, much more than that.
Read my review of Running Girl (and a few others)
Buy Running Girl
Set in Stone
Writer: Linda Newbery
Publisher: Definitions (Young Adult)
I somehow never ended up writing a review of Set in Stone! This book has been on my shelf for years, and as I read it, I was swept away by the power of the narrative. A work of Gothic literature, it twists and turns in ways that I found almost Brontë-esque.
Samuel Godwin, art teacher to a pair of very different sisters, finds himself drawn into a family that is full of secrets. His employer, who seems nice enough to begin with, is at the centre, but the daughters and governess have secrets of their own. As the story unfolds, Samuel discovers one horrific lie after another, all hidden away by the facade of normalcy and social acceptability.