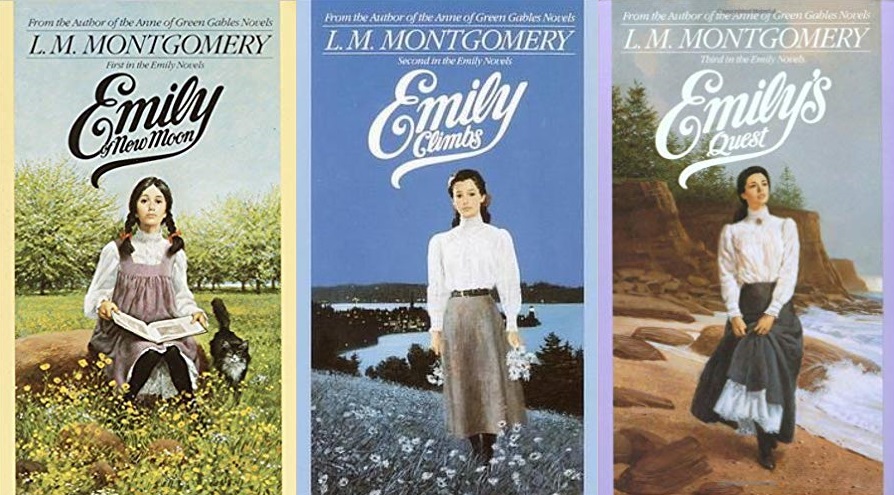 If I wanted to make friends with Anne Shirley, I was Emily. I deliberately use the italics Emily loves; Mr Carpenter isn't here to censure! With a pang that borders on envy, I wonder, how could L.M. Montgomery create so many wonderful characters?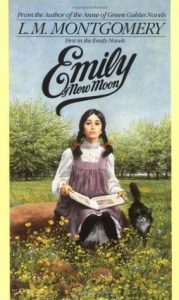 Emily of New Moon tells the story of a sensitive young girl who cannot choose not to write. As I read it, I was convinced that I alone could understand Emily's "flash"! No one around her understands what she means; of course not! "The flash" is so unpredictable, so incomprehensible, so wonderful! With the first mention of "the flash" I was a fan of the Emily series forever.
L.M. Montgomery's talent for creating characters and situations is incredible. I found myself blossoming as I read the Emily series. I loved Perry and Ilse; I loved everything about the story. What warmed my heart from the beginning was the fact that Emily was so strong. With the wonderful combination of Murray pride and Starr reserve, Emily emerges as a true heroine in a way that Anne cannot. Emily knows her own mind; in fact all the girls in the Emily series do. They aren't confused, emotional and romantic creatures; they're aware, emotional and romantic creatures!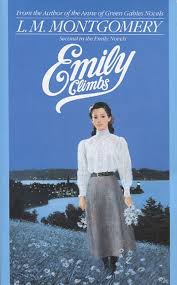 As I devoured Emily Climbs, I identified with Emily even more. I have experienced each one of those "rejection slip" emotions. The first time you find that someone doesn't want to publish your work, your world falls apart. The Alpine Path, as Emily calls it, is steep and full of hazards. Slowly, you learn not to break your heart over each rejection. The euphoria of an acceptance is something I know so well too! Ah … Emily is me; Emily is me!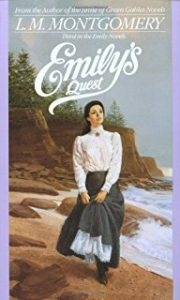 Emily's Quest was one of the few books I read nonstop. I loved the emotions and, once more, I adored how well Emily knows herself. She knows she is not in love with Dean Priest, whom everyone calls Jarback Priest, but she also knows that his companionship is a treasure. Why not marry him when the one you love is unavailable? I don't want to put in a spoiler here, but all the heartbreak and all the drama make this book come alive. The characters are vivid, and the situations wring my heart.
Honestly, I don't know why people read only Anne and not Emily!