I come from India, a land of contrasts, I know. I might once have been presumptuous enough to say the land of contrasts. I see so many contradictions everywhere that I should be used to them.
I remember shrugging at French friends who asked me who would go to South City Mall in Kolkata to drink tea for 150 rupees when it is 1.5 rupees across the road at the tea stall. How does one explain contradictions to a baffled tourist?
Yet, in Kuala Lumpur, I was the baffled tourist. Glass-fronted MRT stations and a slightly dilapidated monorail. Huge screens with ads playing at road corners, and tramps asleep on the pavement in front of them. Hutong in Lot 10, where you get street food and street smells inside a mall. Where does one even begin?
We landed in the posh airport of Kuala Lumpur determined to see as much as we could while also sticking to a budget. A monorail all the way to our hotel Bintang Warisan, we learned, would cost MYR 55 each, which would amount to more than a taxi (about MYR 100). What was our cheapest option? A bus, it turned out. A bus to KL Sentral cost MYR 12 per head and we needed to take the monorail from there.
At KL Sentral, the buses are relegated to a dingy basement, possibly because they are the cheapest option. We found our way to the closest monorail station and discovered a more polished side of KL once more – vending machines. And then the train itself – like an old local – not falling apart by any stretch of the imagination, but not sparkly, shiny, posh either.
We reached Bukit Bintang to find something that I had read about, but startled me nonetheless: 'begpackers', as so many people call them. Foreign travellers, some playing musical instruments, others just sitting with placards, with versions of 'I am a traveler; please fund me!' written on them. And my immediate reaction was, "Why?" I find myself asking that again and again, "Why, why, why?"
Part of me wanted to photograph them, but part of me was just too perplexed by the phenomenon to do that.
And then, our hotel Bintang Warisan. With Alor Street (food, food and more food; also many begpackers) right behind it, why would anyone eat at the hotel? 
Except that it has a heritage cafe.
But the food isn't great.
But it's free.
Yes. The hotel offers free dining plus free breakfast.
That was a first for me too! Yet, how could we miss out on Alor Street just behind?
The photo above reminds me of something else – cold Milo. Do you know how cold Milo was made in several stalls? It's hot Milo with ice in it!
Something else that caught my eye in every hotel room in Malaysia was an arrow on the ceiling saying 'KIBLAT'. The arrow, to me, was completely random in its direction, but I didn't think much about it. Discovered much later that it points out the direction of Mecca, and it is mandatory to have it in every room.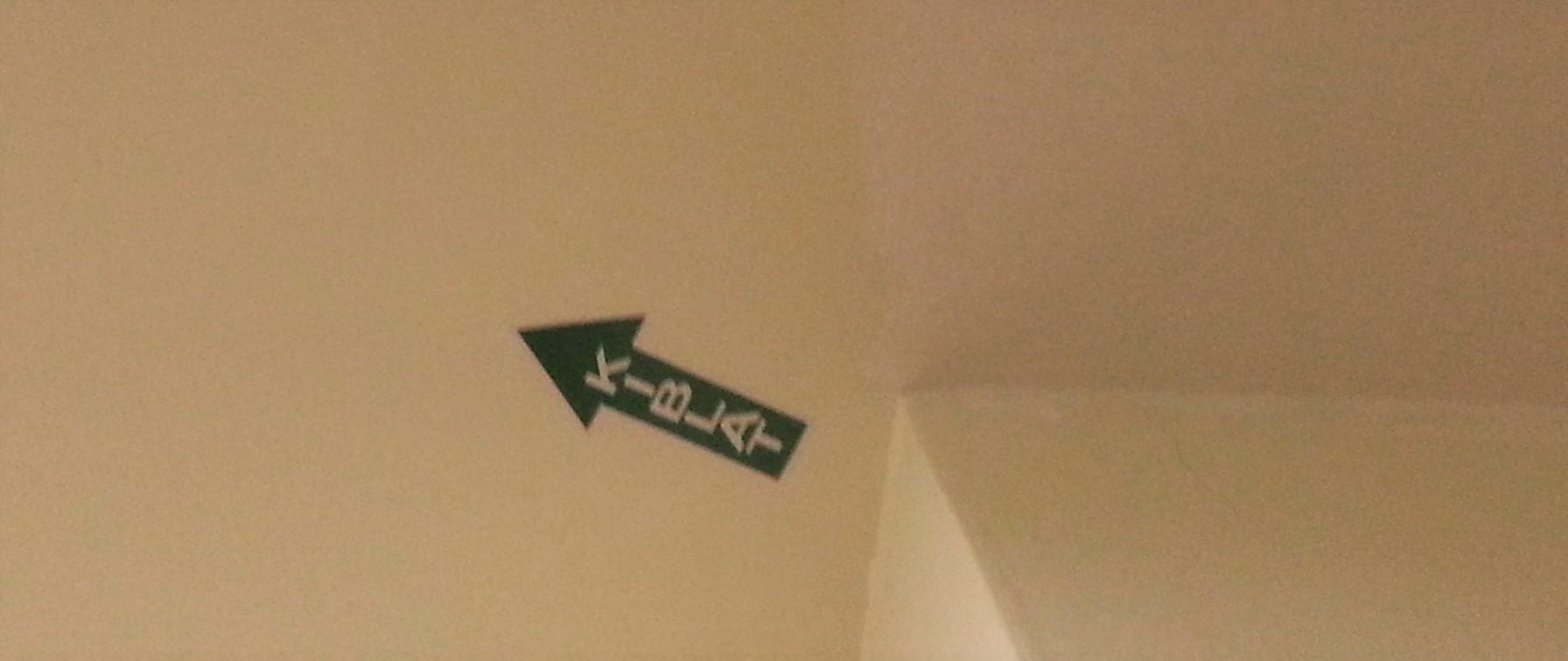 Kuala Lumpur, Kuala Lumpur. A bewildering city for me. I think my warmest moments there were spent with my Scholastic editor, who took us out to lunch to a lovely place, another one that made me laugh at its contrasts. It's a vegetarian place, Nature's Vegetarian Restaurant, but … Everything is arranged to look like meat.
I couldn't stop marvelling at it! The idea is that many people who are vegetarian actually do enjoy meat, so this is one way to fool the mind into thinking you're eating meat, so you stick to your moral/religious/dietary rules while eating food that seems to be everything you love.
Ah, crazy KL. I wonder if I will visit you again.