A group of parents got together and invited me to conduct a weeklong storytelling workshop at a housing society. Storytelling has never been more fun! Working with my own stories is a lovely experience in itself, and when the story comes with its own kit … The enjoyment reaches new levels!
Here's a group of children putting together the jigsaw puzzle of Bholu at the Level Crossing …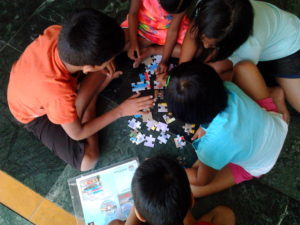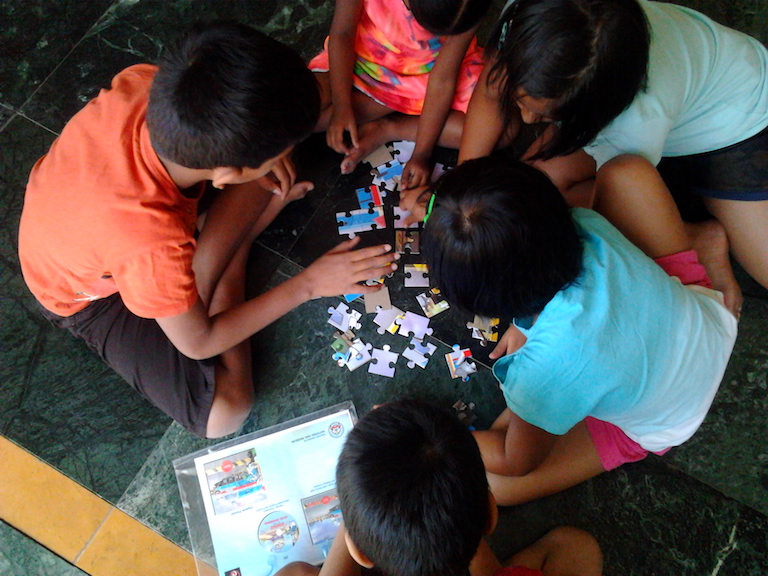 It was such fun telling this story, with the children making the same sounds that Chitra makes in the book, imitating the train – Poooonnnn! Chug-chug-chug-chug, chug-chug-chug-chug.
One observant child commented that the red Swift in the picture had to be an old one because there was no reversing camera!
And here's another picture of all the children busily colouring the sketches that are part of the third kit, the one for Bholu at the School Excursion …
This one was fun because we all made station sounds together – SIDE, SIDE, SIDE! Chai coffee, chai … Chai bolo chai …
Happiness!