Pop-up reading
The pop-up reading at the Asian Festival of Children's Content is a fun event organised by Denise Tan of Closetful of Books. Authors who are willing to brave the chaos of the book fair read out a short excerpt of one of their books. Though I had not registered for this in advance, I jumped at the opportunity to read from Dragonflies, Jigsaws, and Seashells. It was a brand-new experience for me – reading from a book of mine that I was seeing for the first time!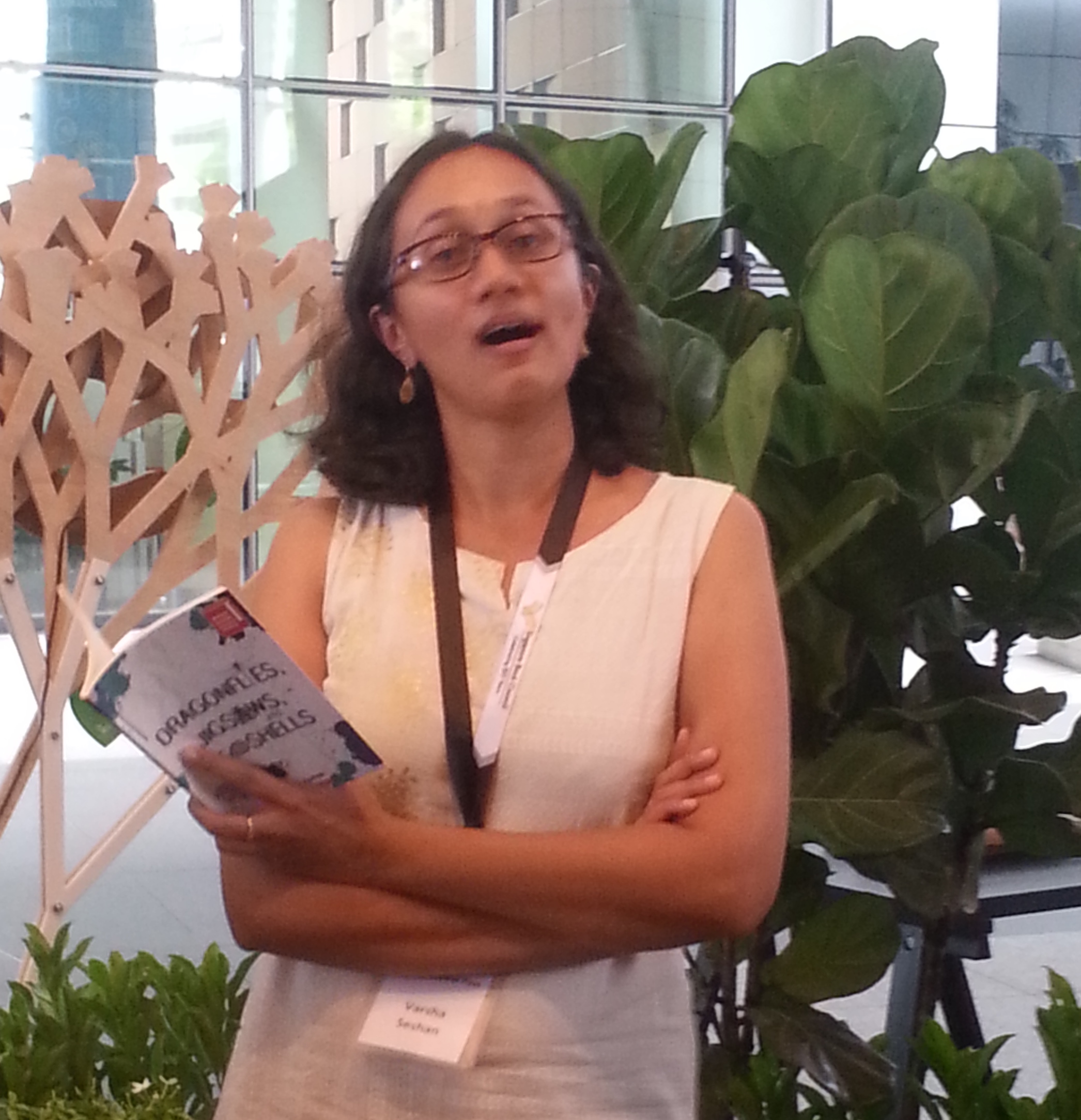 I read an excerpt from "A Drawing Lesson", the story of a colour-blind girl who triumphs in art class. Here's a sneak peek into Dragonflies, Jigsaws and Seashells!
Celebrating Our Stars
An evening event, this was where all the shortlisted contestants were given certificates. I loved it!
When I was shortlisted for SABA in 2016, the award ceremony was held on the day before the festival. This meant that right through the festival, I was one of those who was "shortlisted but didn't win".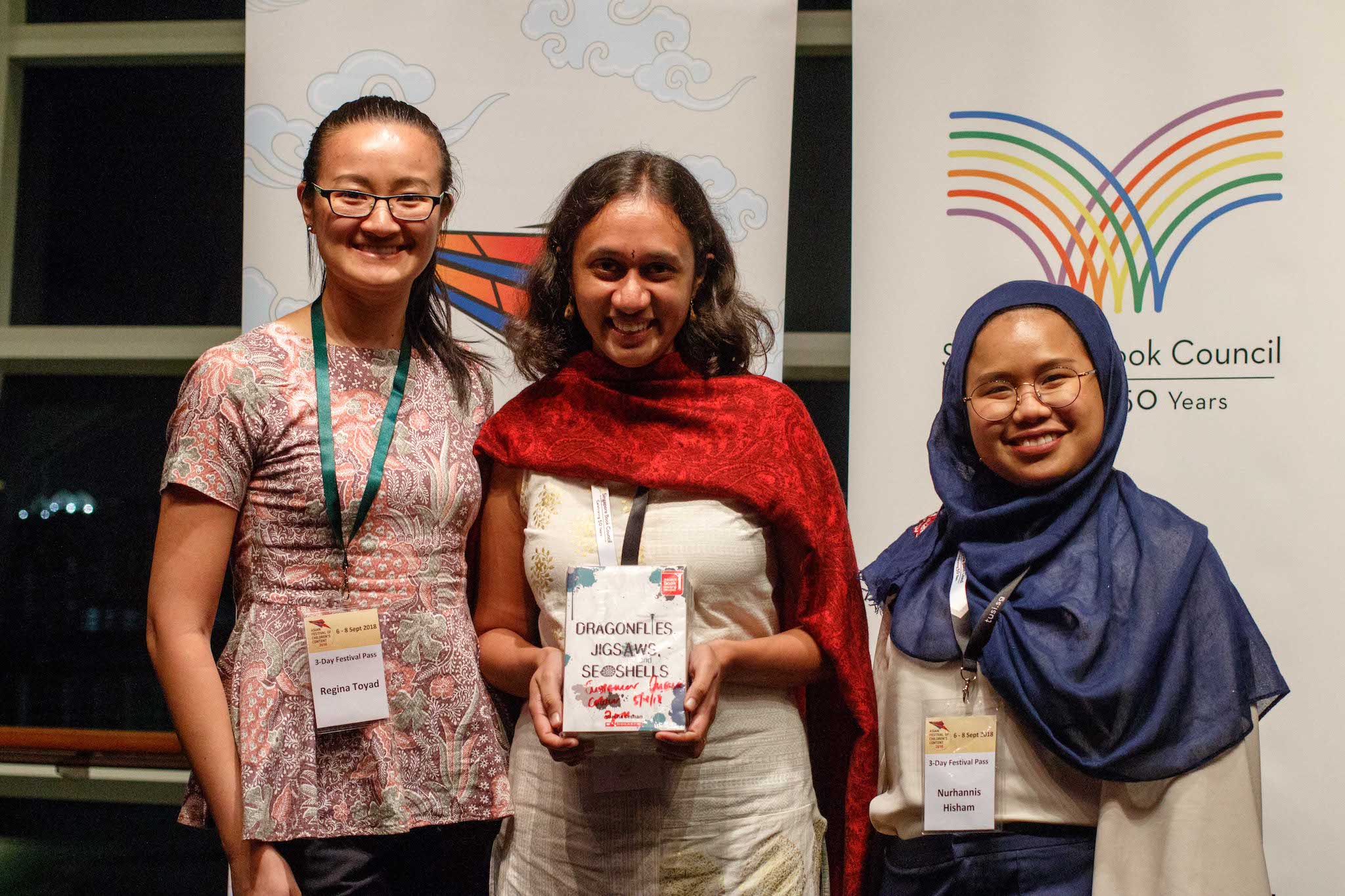 At AFCC 2018, on the other hand, the reveal came much later – at the closing ceremony. The energy was completely different because I was now a shortlisted contestant who didn't yet know whether she had won. Each of us was called forward and given a certificate, which is what made the event special!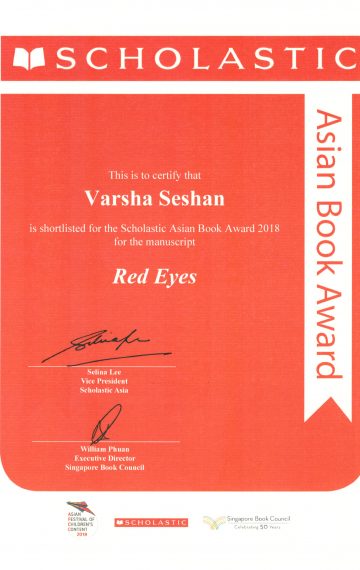 Singapore Night
There was such a wonderful spirit of celebration around this event that the feeling of not winning the Scholastic Asian Book Award was fleeting. My only thought was everyone else feeling bad for me. I didn't have the time to feel bad myself!
This was partly because of the warm people I met at AFCC 2018, including the Scholastic Asia team, authors, illustrators … It was also lovely to see many familiar faces again and speak to everyone.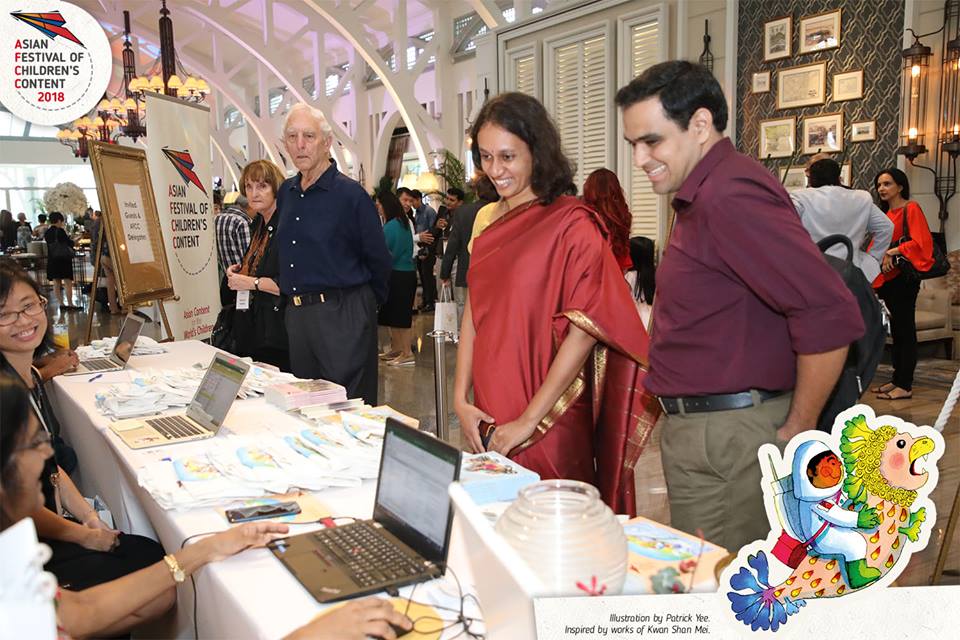 The event was held at the Fullerton Bay Hotel, and we spent the evening gazing at the lights across the waters. A culture of excess, yes, but beautiful all the same. Isn't it confusing?
And that's how AFCC 2018 came to an end for me. I wonder when I'll go again. What other lit fests are in store for me? So much to explore, so much to do, so many people to meet … Life is good!