On day two, I attended a session called 'Rhyming Round Reading', which touched upon ideas that I use all the time at workshops on reading: rhyme. Focussing on a book titled Rhyming Round Singapore, the session had a lot to offer even to non-Singaporeans like me, primarily because of the concepts behind the book.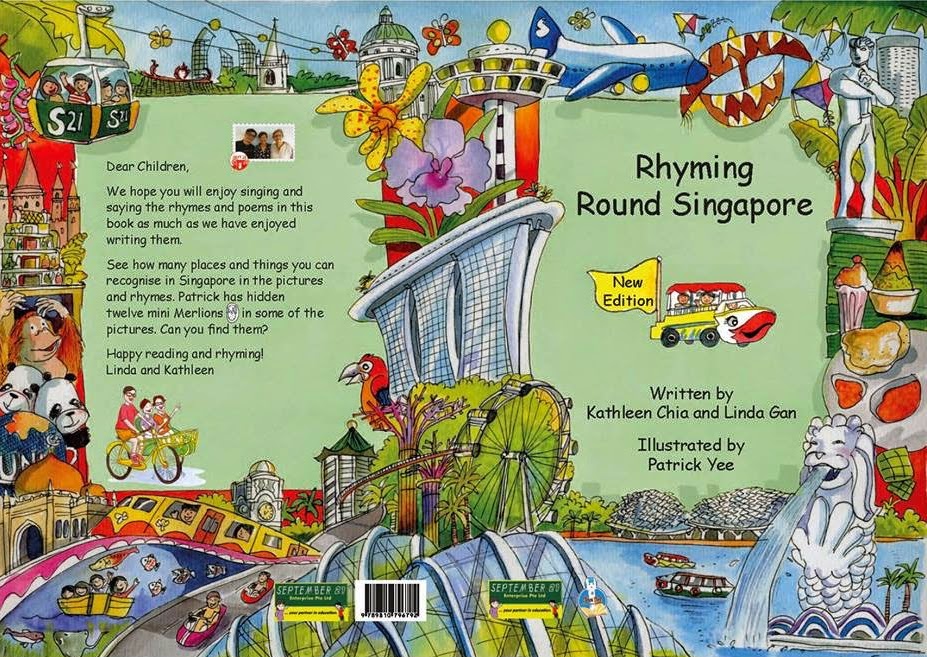 How many of us have found nursery rhymes morbid? Think about Three Blind Mice and Humpty-Dumpty.
Yet, like so many morbid fairy-tales, they have stood the test of time. Easy to sing, supported by elaborate gestures, these nursery rhymes have been taught for so many years that they're part of the bedrock of the education of so many children. Rhyming Round Singapore puts together familiar tunes and familiar ideas, rather than obscure images of Miss Muffet sitting on a tuffet, when most people don't even know what a tuffet is. It uses ideas that are familiar to Singaporean children and brings them to tunes the teachers (and perhaps, the children) already know.
Rhyme, rime, alliteration, syllables … All these will find their way more often into my workshops, I think!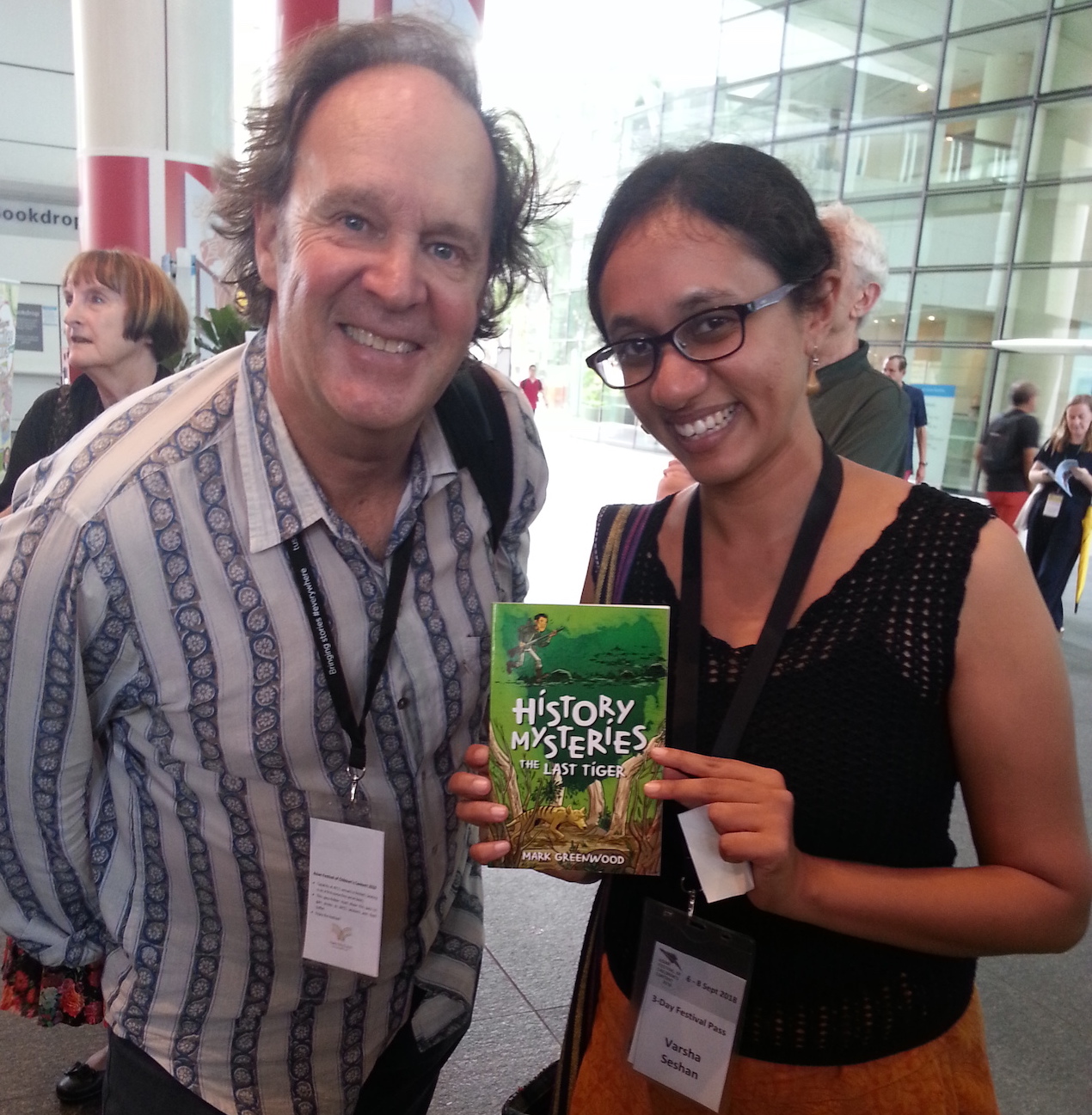 A session that nearly made me cry was 'The History Hunter'. Mark Greenwood is such a wonderful storyteller! Simpson and the Donkey to Diamond Jack and The Happiness Box … he told us so many stories that I simply had to buy a copy of at least one of his books. I haven't read it yet, but it is special to have an autographed copy!
The book I bought, The Last Tiger, reminded me of another book that Maria Alessandrino spoke about at the AFCC last year, another that made a powerful impression on me – The Dream of the Thylacine. I think that's part of the reason why I chose to buy this one!
And of course, each year, the book fair is part of the energy that courses through the festival. All those unaffordable, gorgeous books staring at you and asking to be bought …