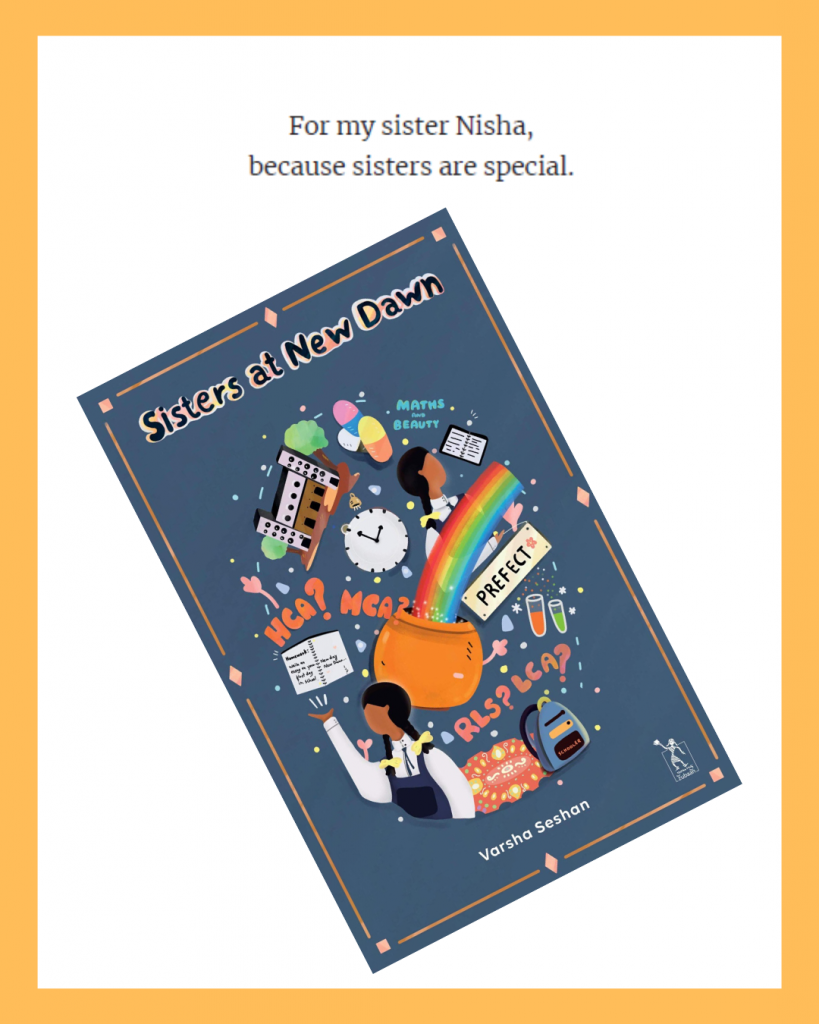 Everybody knows that writing a book takes time. Sometimes (is it especially so with me?), it takes quite a long time.
I wrote Sisters at New Dawn six years ago. 2014.
Of course, this meant that in the last edit, I had to make lots of changes in it to keep up with the times. For instance, I had to change the idea of young people on Facebook to young people on Instagram; you'll discover the context if you read the book. That changed in these six years.
I sent my manuscript out to the first publisher on my list on the 14th of October 2014. I maintain a spreadsheet to keep track of my submissions, so I know. And publishing comes with follow-ups and more follow-ups. Four months and three follow-ups later, I was told that the story was 'interesting', but it didn't work for them.
In three days, I read and rewrote Sisters for the I-don't-know-how-many-th time. Then, I sent it to the second publisher on my list. I waited, followed up twice, and never heard back.
It went on and on. Of the eight publishers I wrote to, four wrote back. Three said 'no'.
One asked for the full manuscript. That was Zubaan, in 2017.
In many ways, the story of Sisters at New Dawn really began there. With a wonderful editor, I began working on my manuscript anew. I worked on things that I already knew but needed to improve – showing, instead of telling; fleshing out the narrative so that it isn't just the bare bones of a story; working on plot structure and twists … And it still wasn't enough. At the end of 2017, I was still working on big changes and small changes because there was a problem that we had not really identified yet.
And the problem was simply this – in a narrative that sought to be fresh, adoption was, once more, just a plot twist. Why? Was this even fair? Was the story really about adoption? Or was I just using the idea to tell a dramatic tale?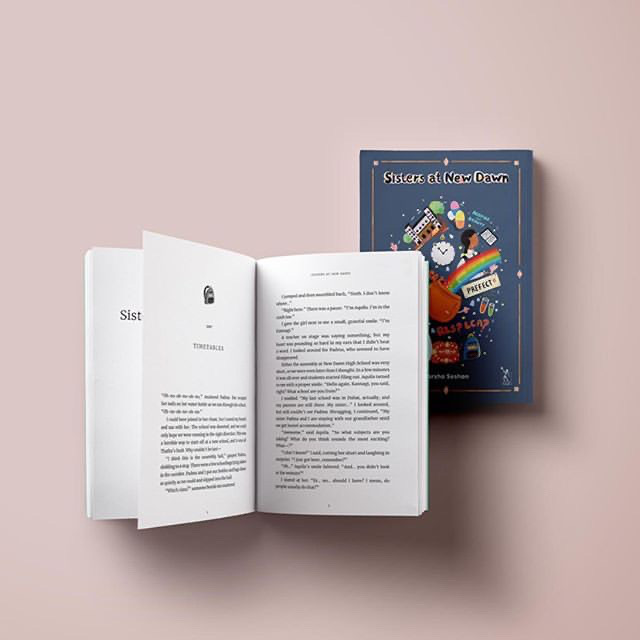 Once again, it was my editor Ishani who pointed out what was bothering us. It was time to rewrite the story. Again.
I changed everything. I changed the narrative voice; even Padma's name was different in the earlier versions.
And it still wasn't over. There was more to work on all the time. We finally finished – and I say we because Sisters at New Dawn would not have been what it is were it not for Ishani – at the end of last year.
Why does the book make me happy? Because the story is not about adoption anymore. In the same way as a story is not about children or about adventure. What needs to be normalised feels normalised. What should not be normalised is not. And this makes the book what it is.
Finally, last Monday, Ishani sent me an advance copy – with handwritten notes. The book is real to me now. It isn't perfect. Can a book ever be? Yet, I've reached the end of my journey with it.
It's your turn. Do read it. Review it. Write to me. Tell me you hate it; tell me you love it; anything. For me, I am glad I wrote it.
Explore the book – https://www.varshaseshan.com/book/sisters-at-new-dawn/

Edit: As the pandemic rages on, Zubaan's online store is closed. Do check with your local bookstore if they have the book in stock. If not, you can buy it on Amazon India –
https://amzn.to/2HsVUwE