Six workshops with six different batches. Six hours of workshopping, one session after another. And it was so much fun!
MIT Gurukul is using a mixed bunch of reading challenge books this year. Some children are reading Space Hop, some Creepy House, and some The Big Friendly Read.
So, beginning with Grade V, I decided to move away from all the stories they've been reading, and I read out Bholu and the Thief, followed by a word puzzle. The children read, participated … And absolutely loved the Word Search!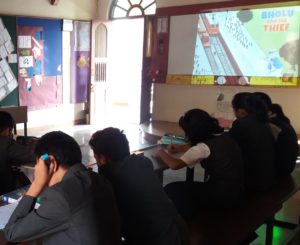 With Prep-II, I read out a delightful book by Sir Quentin Blake – The Five of Us.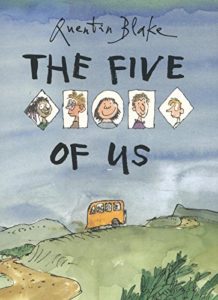 Angie can see very well even from a distance. Ollie, who wears round dark glasses, can hear very well. Simona and Mario (who happens to be in a wheelchair) can lift ridiculously heavy things. And Eric … I won't tell you what makes him amazing! Participative, enthusiastic children make storytelling so much fun!
And then, we spoke about vehicles of different sorts – including planes and boats and wheelchairs. The loveliest moment was when I gave children this activity sheet.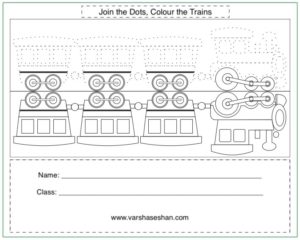 One child decided to colour it like this.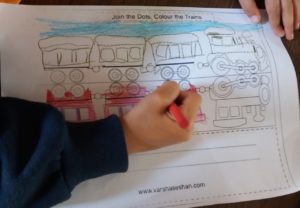 Her logic was, "It's a reflection in a river. It has to be sparkly-sparkly. This blue is the sparkly-sparkly."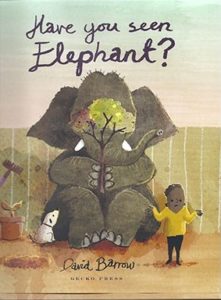 With Grade II, I remembered one of my favourite jokes of all time. I'm terrible at telling jokes because I usually mess up the punchline. This was one of the few jokes I could tell with confidence because I never forgot it halfway through. It goes like this:
Why did the elephant paint its toenails red?
I don't know!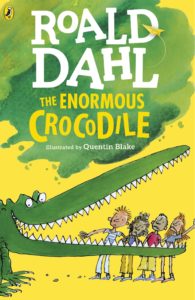 So that it could hide on a cherry tree. [Pause] Have you ever seen an elephant on a cherry tree?
No!
That proves how well that works!
And why did I remember the joke? Because of a charming book I read called Have you seen Elephant?
With Grades III and IV, I went back to an old favourite – The Enormous Crocodile. We spoke (of course) of the wonderful Sir Quentin Blake and the pictures that he very kindly allows people to download and play with.
Ah! Working with children is just so much fun!