I've been reading so many lovely books that I think it's finally time to write about them. When I am on a train with co-passengers I don't want to talk to (which is 99.999% of the time), I end up reading almost throughout the journey. And when it's a 20-hour journey …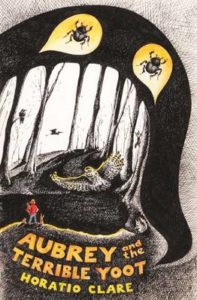 Aubrey and the Terrible Yoot is what I would call an important book. Whenever I'm choosing a book to recommend to a child, I want to choose the right book. And sometimes, the 'right' book is not one that I personally enjoy. I recommend Agatha Christie, though I don't like mysteries much. I recommend Percy Jackson, though I didn't enjoy the stories I read much.
Aubrey and the Terrible Yoot is like that. A child's take on depression, it speaks of simplicity and the importance of being non-judgmental. What would you do if your father suddenly became depressed? Would you think that the terrible yoot has got him? And would you try to slay the monster?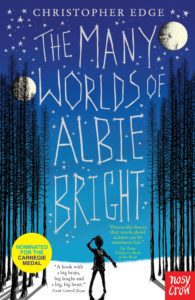 What an unusual book The Many Worlds of Albie Bright is! I loved it! I've read other books by Christopher Edge – Twelve Minutes to Midnight and Shadows of the Silver Screen, and each one has been a crazy experience.
The son of quantum scientists, Albie Bright is determined to travel to a parallel universe to find his dead mother because he knows that she is alive somewhere in another world, if the many worlds theory is accurate. This is the story of his quest, the redefining of his own world, and everything he encounters on the way.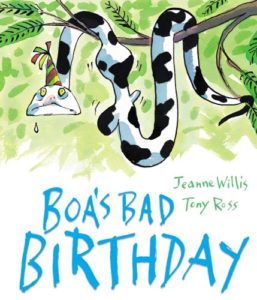 I love reading picture books with a group of children during a workshop. At the British Library's Reading Challenge this year, I read several books, including Boa's Bad Birthday. It's a sweet, simple book, which the children and I thoroughly enjoyed.
Boa receives all kinds of useless presents for his birthday because his friends don't think of what he would like, but what they themselves like. Yet, the best gift of all turns out to be something totally unexpected.
| | |
| --- | --- |
| Title | Boa's Bad Birthday |
| Author | Jeanne Willis and Tony Ross |
| Genre | Picture Book |
| Rating (out of 5) | 4 |
| Age-group | 3+ |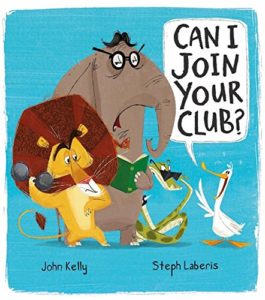 I don't always like books with a moral, but Can I Join Your Club? was a cute story. It's a story about not fitting in because you need to be something you're not. A tale that many would identify with, I'm sure!
| | |
| --- | --- |
| Title | Can I Join Your Club? |
| Author | John Kelly and Steph Laberis |
| Genre | Picture Book |
| Rating (out of 5) | 4 |
| Age-group | 3+ |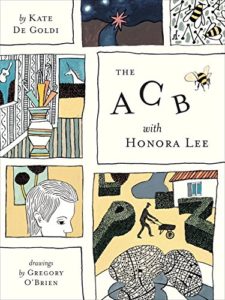 Another wonderfully engaging story, The ACB of Honora Lee was a delightful read.
When Perry suddenly has free time each week, she decides to visit her grandmother Honora Lee, whose memory is failing. Honora Lee never recognises her granddaughter, but Perry is not put off because she is an unusual girl, full of unusual questions and ideas. A warm relationship develops between grandmother and granddaughter, as Perry realises that a project she can do with Honora Lee is a special alphabet, which connects with her grandmother's eccentricities.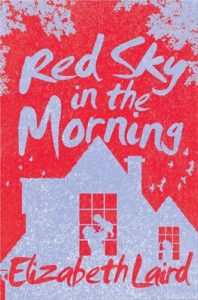 Every book I've read by Elizabeth Laird has kept me reading page after page – Oranges in No Man's Land, The Witching Hour, The Fastest Boy in the World … Red Sky in the Morning was no exception. As I pored over it, I found myself thinking how modern and relevant it was. I turned back the pages and I realised it was published in 1988, when I was just two!
It is a lovely story – the story of a girl whose brother is profoundly disabled. A disabled child in the family has consequences that no one can possibly foresee, and Red Sky in the Morning is a story that touches upon love and acceptance and then moves beyond to much more. A wonderful tale!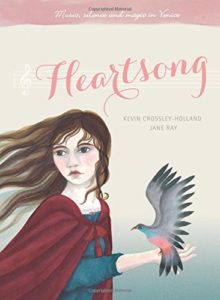 I came across Kevin Crossley-Holland for the first time when a friend gifted me his British Folk Tales for my tenth birthday. I loved the stories and went on to read many, many more by Crossley-Holland, though I somehow never reviewed them.
In Heartsong, we meet Laura, who is mute. Father Antonio, who teaches music to the girls of the orphanage, discovers that she is exceptionally talented with the flute. He coaches her, and she discovers her heartsong – a half-remembered tune that she begins to play.
For me, the most delightful reveal of all is who Father Antonio is–and I'm not going to reveal that here!
| | |
| --- | --- |
| Title | Heartsong |
| Author | Kevin Crossley-Holland |
| Genre | Historical Fiction |
| Rating (out of 5) | 4.5 |
| Age-group | 7+ |