There are so many things I love about conducting workshops! I just finished a five-day creative writing workshop at Baner, and it was, as always, good fun. We began with limericks, that are always exciting. Sometimes, they're funny; sometimes, just fun. Here are a few the children came up with during the session.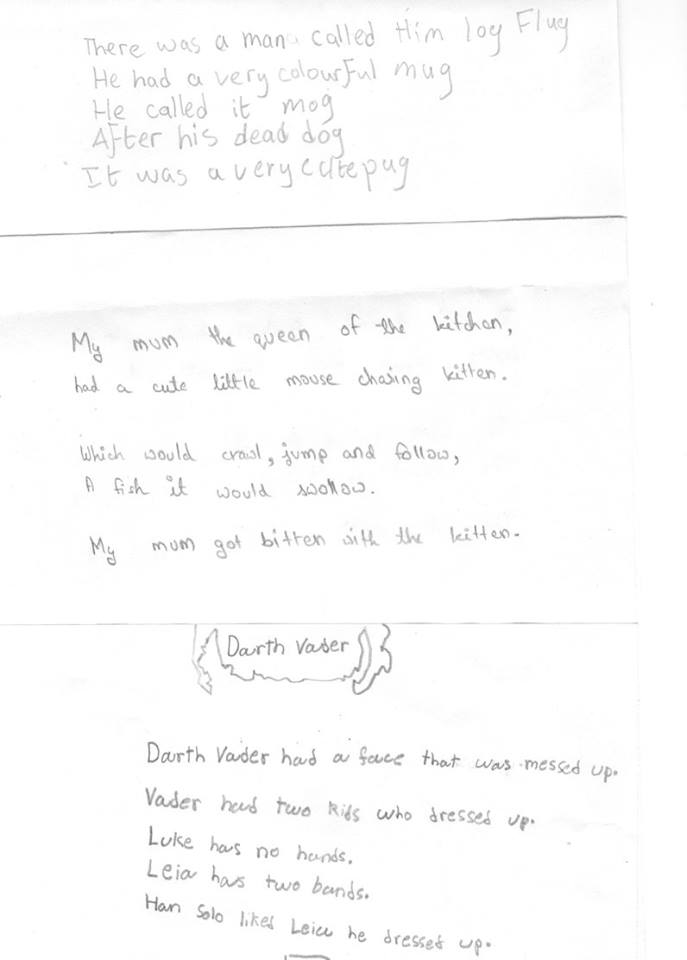 Day two introduced the children to the wonderful Shel Silverstein. Every time I introduce his poetry to children, I fall in love with it all over again! I used his poetry workshop kit, and here's an epigram that one of the children wrote.

And that leads me to what always makes me laugh with delight during each writing workshop I conduct – imaginative spelling! Here's some more: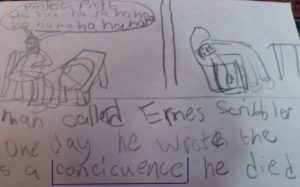 Surprises. Workshops are full of surprises. This creative writing workshop led me to a comic inspired by Monty Python!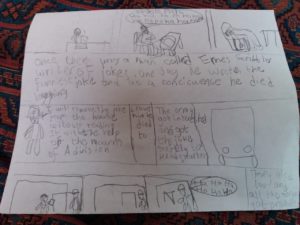 And the sense of satisfaction at the end when you realise that ten hours can lead to quite a tidy volume of work!