How different Kaziranga is from the other reserves I've visited! For one, you can get off the jeep in several places. In each zone, there's a watch tower which you can climb to look at the world around you. And the zones don't have complicated, circuitous routes. There's no decision to make about what path to take, where to go …
The gate to the reserve opens at 7:30, much later than at Tadoba. Expecting the cold of 6 o'clock safaris, I was armed with a beanie crocheted by a friend, in addition to my jacket, shawl and socks. I was set. Safaris in December are just something else.
Birds. They just blew me over.
"What is that?" I asked.
"Pulley-necked stork," was the answer I understood.
Pulley? I wondered. Why pulley? Maybe bully? Who-ly?
It was only in the evening that I had my Aha! moment. Woolly-necked stork. That's what it was!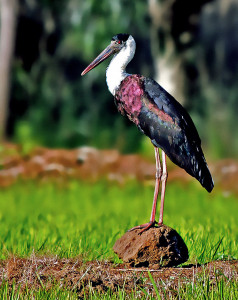 A huge stork, much bigger than my pulley-necked stork, caught my eye.
"Lesser Egytonian Stork," came the name.
In my head, there were many ways I could spell that name.
Egytonian. Edgy-tonian. Edge-itonian.
I came home and discovered. Lesser Adjutant Stork. Aha.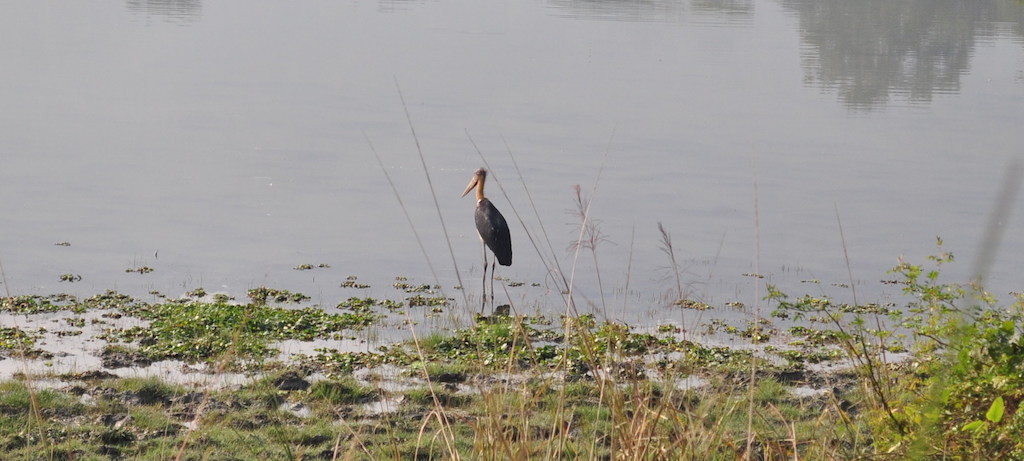 I wanted to see rhinoceroses. Quickly, I held the thought back. It didn't matter if I didn't.
I remembered how long I had had to wait before I saw my first tiger in the wild. One safari in Ranthambhor, three in Kanha, three in Nagarhole, and then my second (or third?) in Tadoba. That's how long it took. Why did I feel I would see a rhino right away?
"No rhinos today," said our driver, a little apologetically. "No one has seen one."
And then we did. That deserves a post of its own. Tomorrow.