Elephant grass. Anything could be hiding there. (A rhino, perhaps?)
Huge birds that made me think of pterodactyls. (Wasn't it enough that the word 'rhinoceros' tempted me to say 'rhino-saurus'?
Hog deer.
(My auto response, by the way, said I was away looking at/for rhinoceroses.)
Swamp deer.
(I wonder … Why don't we use the second part of the one-horned rhinoceros's Latin name? Wouldn't that be exciting?)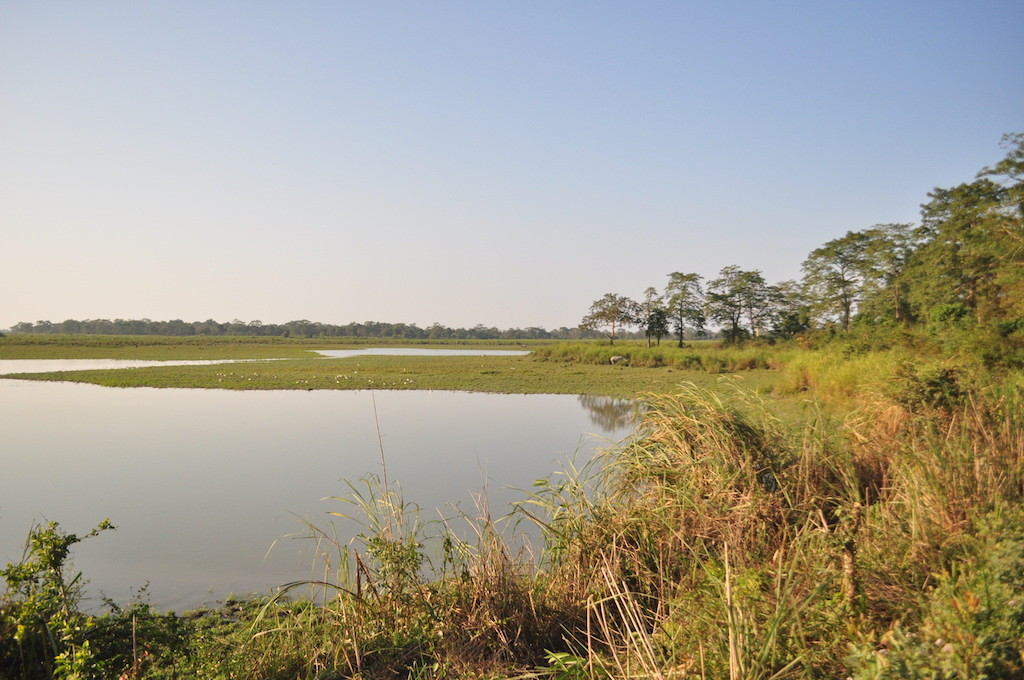 Cold, cold December days. I didn't know whether it was just the cold that was making me shiver, though.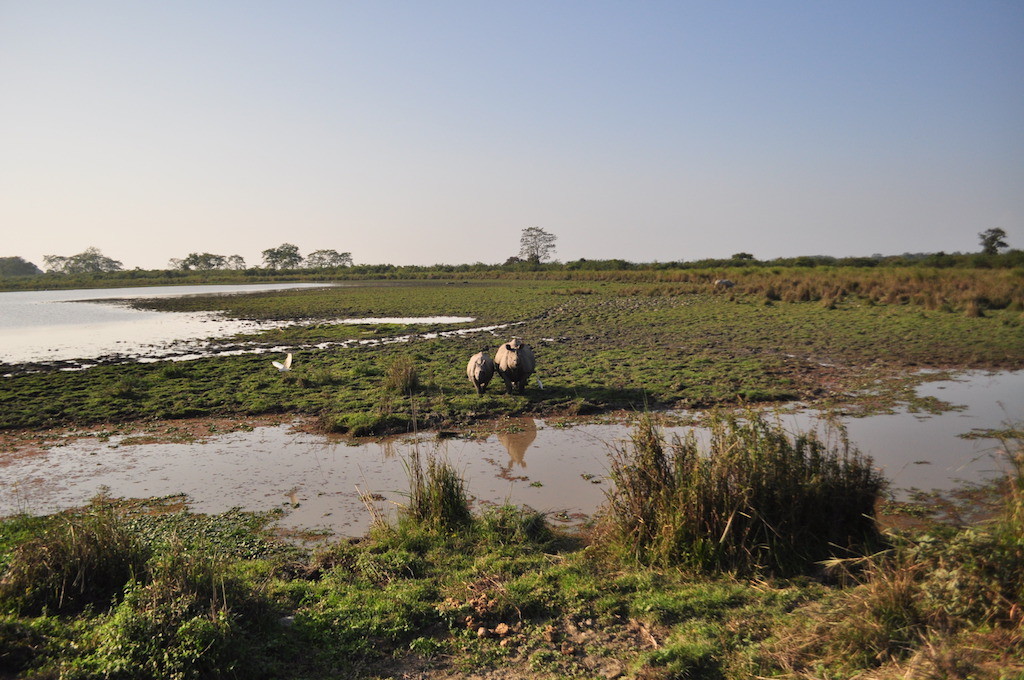 Many years ago, I had a pen pal from Assam. I remember him going to Kaziranga and writing to me about it. I had heard of it, but someone 'real' going there made it a place rather than a name. I lost contact with him years ago, ironically, when emails replaced letters. But finally, I went there, to Kaziranga. Four super safaris … I still have rhinoceros-shaped bubbles of joy somewhere within me.