Imagine that you are writing to a reader who has not yet been born. Perhaps you're writing to your own grandchild or great-grandchild. Or maybe you're writing to someone whom you don't know at all. What would you say?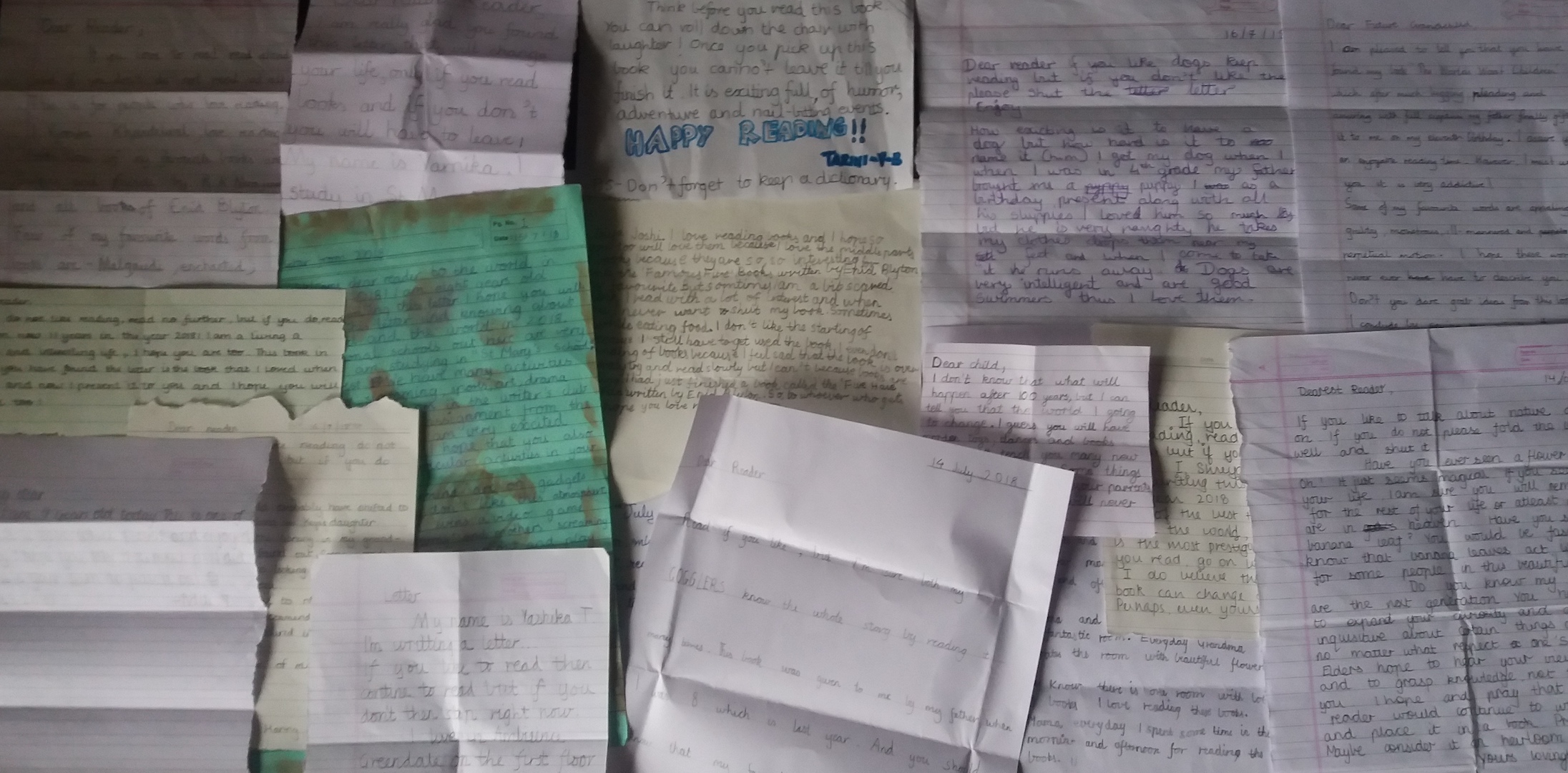 Here are a few of my favourites from this year's Writers' Club. There are many, many more!
I do believe that a good book can change a life. Perhaps even yours

Read if you like, but I'm sure both my GOGGLERS know the whole story by reading it many times. If you really want to find out what GOGGLER means, find other mysteries.

How exciting it is to have a dog, but how hard it is to name it (him)!

You would probably have shifted to Mars by now. I truly love to read Harry Potter and would totally recommend them to you (if at all they are found in Mars)

Think before you read this book. You can roll down the chair with laughter!
Also, many made lists of their favourite words. Here are a few:
appalling

grubby

monstrous

nimble

nostalgic

butterbeer

unicorns

glitter

magical

goblins

wizrds

thoughtless

(This one surprised me!)

unuttered

(I never thought of how much fun this word is!)

composure

impressed

persuade
What would you add?