Each year, we have a poojai at dance class for Dashami. Now, at the Academy of Indian Dances, there are four teachers, including me. Mythili Mami is, of course, head; that goes without saying.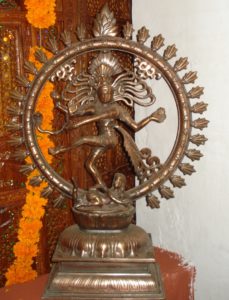 On Dashami, a little girl crept up to the corner where we were standing.
"I want to speak to Ma'am," she whispered to my teacher.
None of us knew how to respond to that – even the children call Mythili Mami 'big teacher'. She's the first "Ma'am", who makes the decisions. But clearly, this little girl did not want to speak to her.
"What happened?" Mami asked.
"No, I want to speak to ma'am," repeated the girl.
Much amused, Mythili Mami let her come to us.
"I have to call my mother!" said the little girl.
"Okay … Why?"
She glanced back at Mythili Mami and turned back to us. Like most of the others, she was dressed up that day, with kajal, earrings and a pearl necklace.
"I forgot my dupatta!" she said, as if the world was going to end.
She wasn't convinced that it was okay and she could borrow one from us if necessary, so we let her call her mother.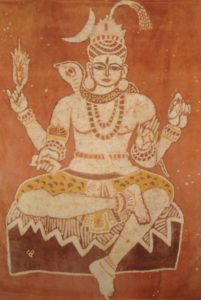 A few minutes later, she was back. "I forgot to bring 21 rupees," she said. (That's what we give our teacher on Dashami.)
"Is your mother here?" I asked.
"No, my father is here."
"Then did you ask him for 21 rupees?" I asked.
"No …" she said, looking at me as if I could not understand the crisis. "I forgot to bring it!"
"Ask your father if he has more …?" I suggested.
Unconvinced, she went away and spoke to her father. From the other end of the hall, I watched her face light up as she discovered that her father was actually rich enough to be carrying an extra 21 rupees with him.