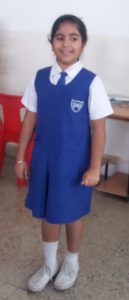 "I know that," I said, irritably. "But that's no reason to lose our heads. People are being downright careless, out on the streets in broad daylight, not even dressed in Muggle clothes, swapping rumours." I threw a sharp, sideways glance at Dumbledore, hoping he was going to tell me something, but he didn't, so I went on. "A fine thing it would be if, on the very day YouKnow-Who seems to have disappeared at last, the Muggles found out about us all. I suppose he really has gone, Dumbledore?"
Who am I?
I live in Oxford College in Jordan. My Uncle Asriel is researching something called Dust. There are evil people in my world, people who snatch children and cut them away from their daemons. I'm going to find out who they are.
Who am I?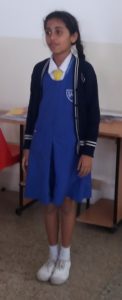 I followed a rabbit down a hole because I was curious to know what I would find.
Who am I?
I live with my parents and my brother. My favourite teacher is Miss Honey.
Who am I?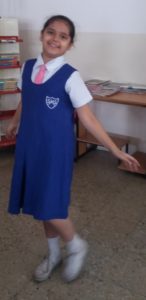 Ooh! I need some more foundation on my fur!
Who am I?
My father works in a toothpaste factory – fitting lids on to tubes of toothpaste. My mother makes the same thing for dinner every day – soup. And I get a gift only once a year, on my birthday.
Who am I?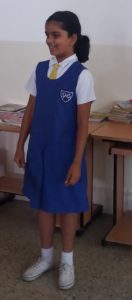 You've never used an Unforgivable Curse, have you, Harry? When you say it, you really have to mean it! I am the Dark Lord's most faithful servant. Crucio!
Who am I?
I want a Golden Ticket! Where's my Golden Ticket? I have canaries and puppy dogs and rabbits … But I want my Golden Ticket!
Who am I?
It's not Wingardium Livo-saa, it's Wingardium Levi-o-sa!
Who am I?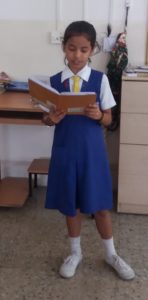 How does one pick a teen book for a five-year-old? I have never before met a five-year-old girl like this one. How did she finish reading a book with 111 pages?
Who am I?
I am Geronimo Stilton's nephew!
Who am I?
I am a bestselling author on New Mouse City.
Who am I?
Hello, I am your new Defence Against the Dark Arts teacher. We're going to begin the lesson with a little test – about me! How wonderful Miss Granger, you have scored full marks! Ten points to Griffindor! Hardly any of you remembered that my favorite color is lilac. I say so in Year with the Yeti. And a few of you need to read Wanderings with Werewolves more carefully …
Who am I?
We went on and on and on – what fun it was! How many of the above can you guess?

Happy Children's Day!