I have never been a huge fan of Goa, especially as I'm not particularly fond of beaches. In addition, we went on a banana boat ride at Baga once, and I was disgusted by the amount of dirty seawater I ended up swallowing. Plus, New Year's eve at Calangute eight years ago was a nightmare.
So, when a workshop in Goa came up, I was happy, but not overly excited.
But this time for me, everything was different. Panaji is so beautifully green! I love the wide pavements and the relaxed lifestyle that seems to permeates into your skin as you walk the streets of Goa. It belongs to a slower world, a world where you can take time out to look around and breathe.
For dinner, we went to a charming place called Villa Panjim and feasted on Goan rice and curry while listening to Konkani music.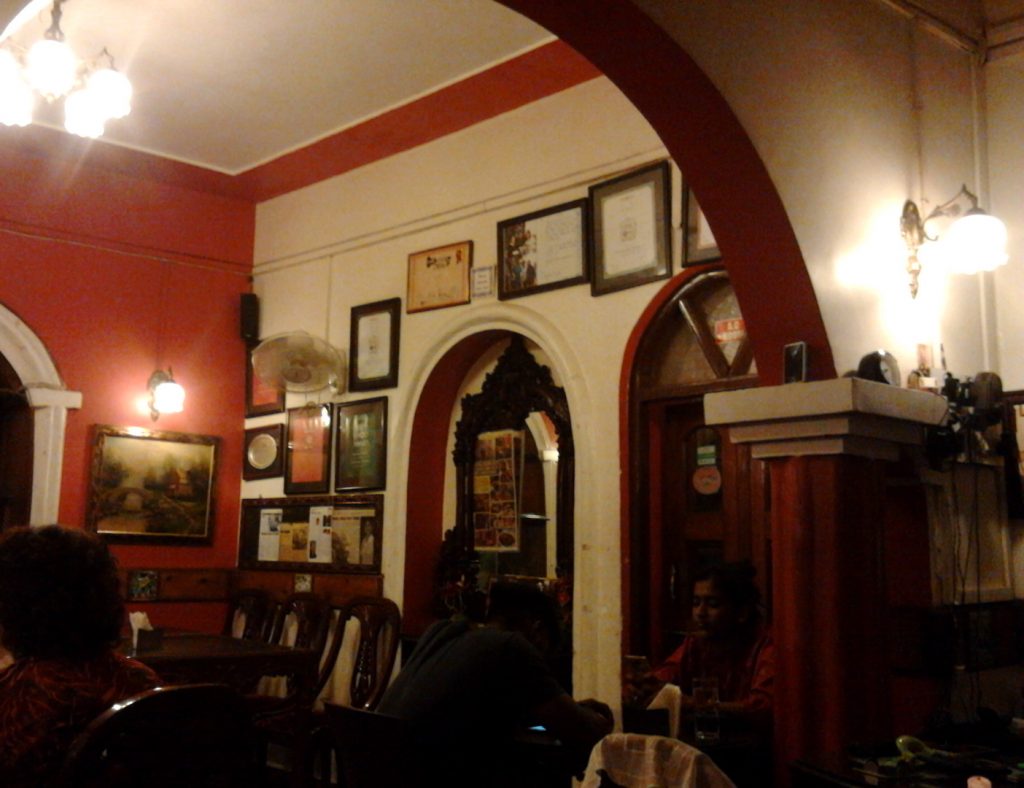 Our stomachs full, we walked back to our hotel slowly, looking at old pink and purple buildings, Portuguese-style bungalows and doors with arched tops. I realised that when I drew a house as a child, I drew something like a Goan house, with a door that was curved on the top!
On my way to the airport, I found myself grinning at something else, something that belongs to a book I wrote. Adventure on the Konkan Railway isn't available yet, but Zuari Rail Bridge features in it and there it was! It's called Zuari Rail Bridge because there's a road bridge that runs parallel to it – and I was foolishly excited to be on the road, trying to photograph the rail bridge!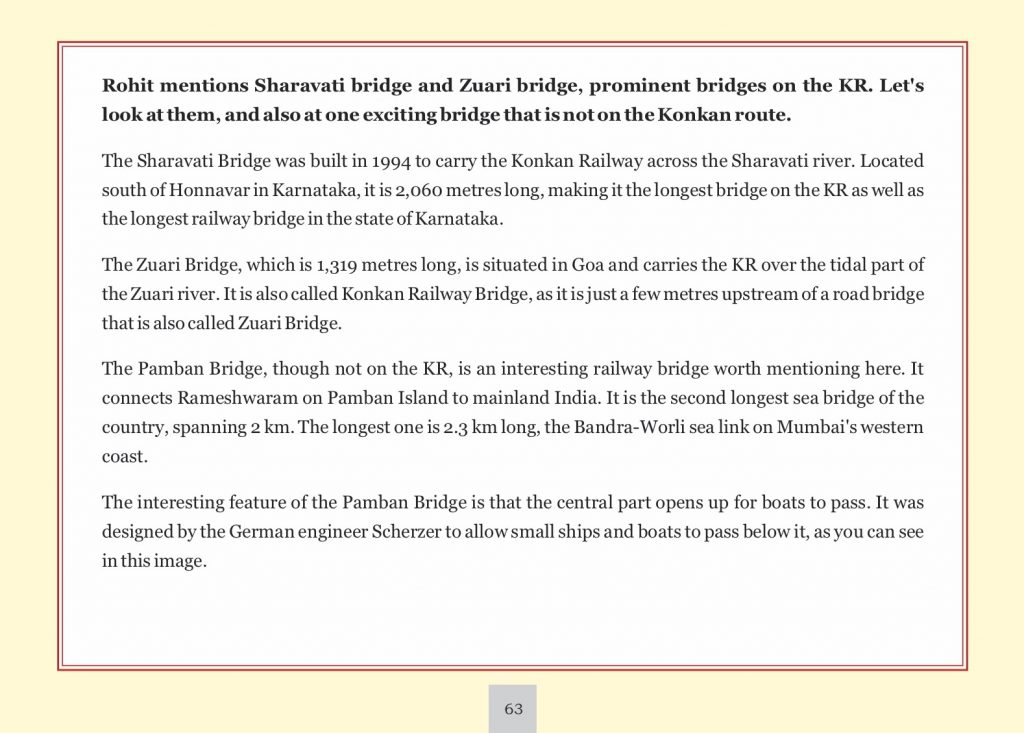 And yes, when I said goodbye to Goa, I realised that I would actually like to go back and spend some time there. Not to 'chill' at the beach or to visit all the churches, but to take it in slowly, the way the place wants you to.