There's so much I could write about Bali, but pictures would work better to convey much of what we saw. Statues towered over junctions, gateways reached up to the sky. Art hid in little corners surrounded by every shade of green. We had only two proper days to explore Bali, so there was so much we did not visit, including its magnificent temples.
And because there's so much to say that is random and unrelated, I'll end my travelogue with a little bit about the quirkiness of Bali. Shop signs always make me smile, everywhere in the world. I wrote earlier about signs carved in stone. Here's another. Isn't it wonderfully anachronistic? How did the carver feel making this?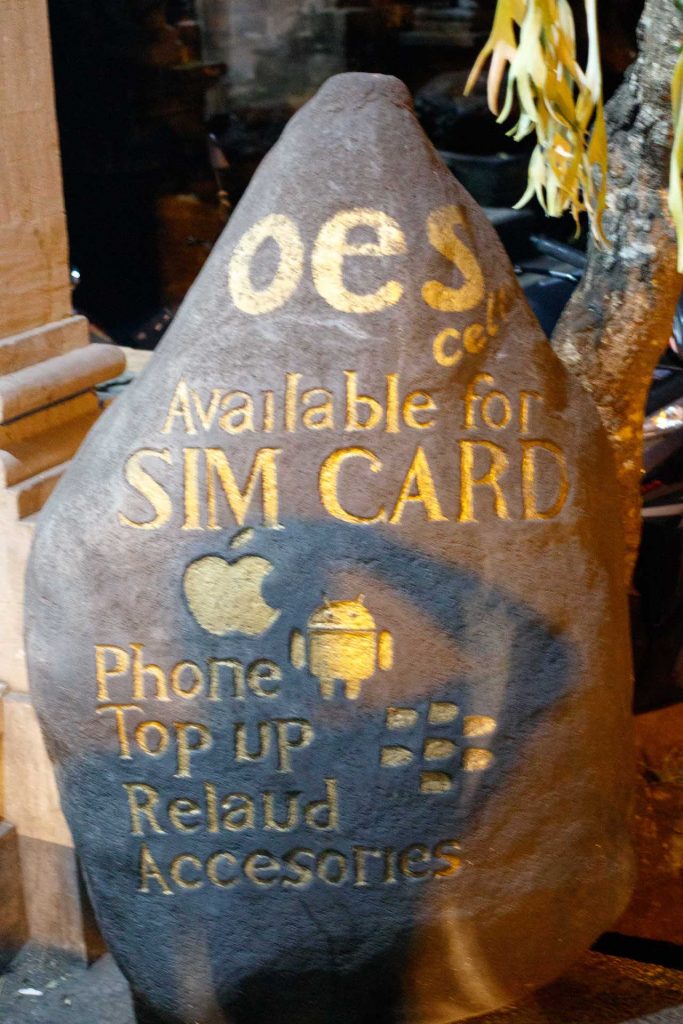 At a toilet, we saw this deliberately funny sign.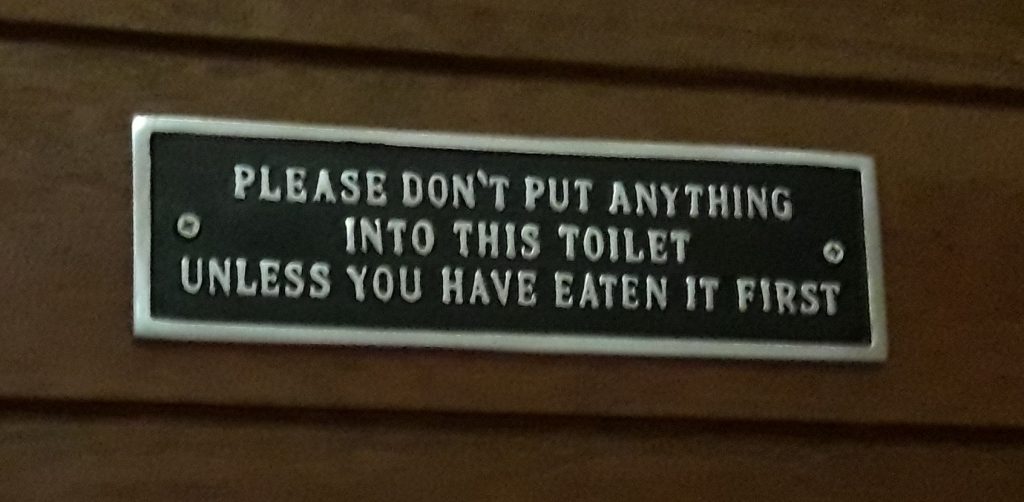 There was one notice that we didn't photograph, unfortunately. It was on a blackboard outside a restaurant in Ubud. It said: 'We serve food for vegetarians, vegans and normal people'.
At another restaurant, we saw this sign.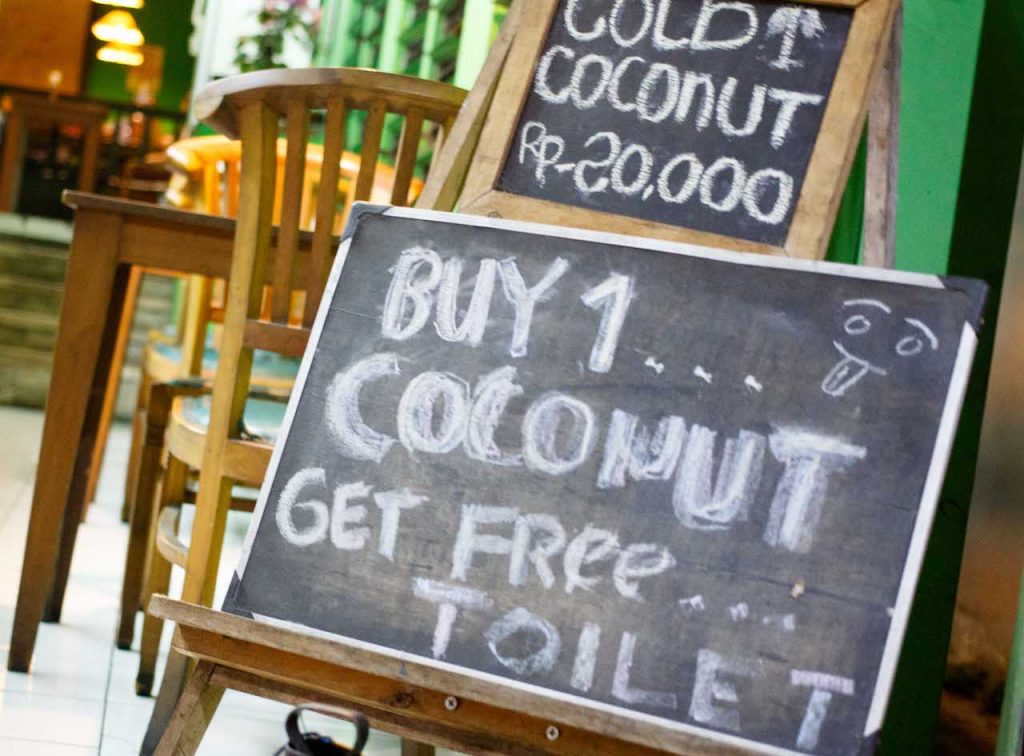 Ah, Bali, you filled me up. Until we meet again, I have my diary and these photographs!