The joy of travelling is when I can mix leisure with work. Last weekend was a long weekend, and in Karnataka, it was longer still because of Varralakshmi Poojai. Many were apparently traveeling, yet, several turned up for both workshops I conducted.
At Atta Galatta, Koramangala, I conducted a creative writing workshop for the age-group 9-13. It was lovely, exploring elements of a story, techniques and style. We did lots of activities and enjoyed ourselves thoroughly!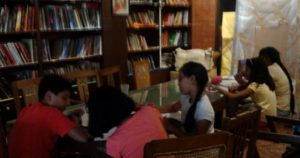 At The Kids Collective, Jayanagar, I conducted a reading-cum-storytelling workshop with children aged 7-10. We explored Bholu at the Level Crossing, Bholu at the School Excursion and many others. One child told me that her favourite part of the whole workshop was the story Bholu at the School Excursion; I was thrilled!