Flickering Flames is a collection of short stories and poems written by the members of the Writers' Club at St. Mary's School. Here's a little about it.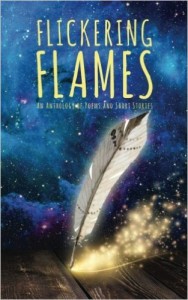 Ishitaa Shevate, one of the students in the next batch of the Writers' Club, reviewed the book: here's what she has to say!

This is a very nice book. It draws the reader into each and every poem or story. I couldn't stop turning pages. It is by the girls of my school. My favourite story was 'Room 37'. This book is filled with excitement. I would recommend this book to people who like poetry, mystery and other genres.