Vocabulary Workshop for Children
Dates: 27th and 28th September, 2014
Time: 10:30 am to 12:30 pm
Venue: JustBooks, Wanowarie
Age-group: 8-12 years
Registration fee: Rs. 500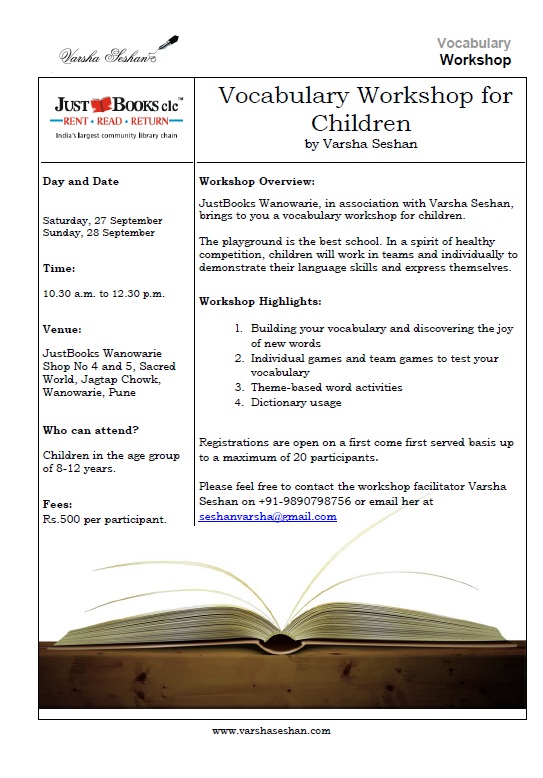 Workshop Overview:
JustBooks Wanowarie, in association with Varsha Seshan, brings to you a vocabulary workshop for children.
The playground is the best school. In a spirit of healthy competition, children will work in teams and individually to demonstrate their language skills and express themselves.
Workshop Highlights:
1.Building your vocabulary and discovering the joy of new words
2.Individual games and team games to test your vocabulary
3.Theme-based word activities
4.Dictionary usage