Sure, shopping is fun in Bali. When we spoke about our top experiences there, shopping featured in the top three of many.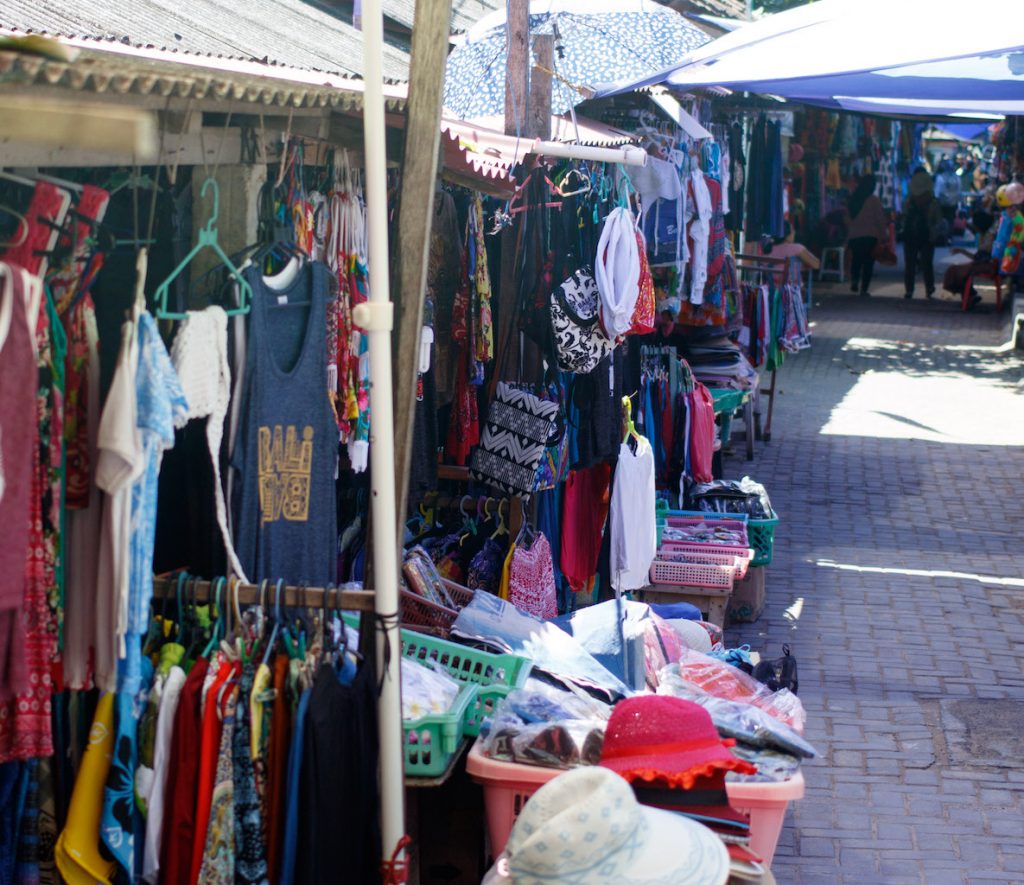 Here's a sample of how it works.
"It's a good sarong – 3 metres, Batik print on both sides."
"How much?"
"Very good print, it–"
"How much?"
"400,000."
(Quick calculations. How much is that? 2,000 rupees!? No way I'm paying that much!) "No, thank you." (Walk away.)
"Okay, how much you give? Ma'am! How much you give?"
(What I'm willing to give is too little to even start bargaining, so I shake my head.)
"Okay! I give for 300,000. Okay 200,000. Okay, 150,000?"
(This is strange. Without saying anything, it's suddenly less than half the original price.) "150,000 still too much."
"How much you give? If you don't say how much you give, I don't know!"
"40,000."
"Aw. 40 too little. 100,000."
"40,000."
"Okay, 60,000."
"No 40,000."
"What is final price?"
"40,000."
"60, can. 40 – too small."
"Okay, 50,000."
"60."
And I got it for 55,000, finally. That's what brought home to me just how much you can bargain, and how easily. I'm not even a bargainer. A friend got something similar for 40,000; another got it for less.
For many, this makes Bali a shoppers' paradise. For others, it makes them feel they're constantly being ripped off. For me, I don't intend to shop much anyway, so it's lovely to just look at everything. I'm too practical to buy something just because it's cheap, but looking around? That's a different matter altogether! Handmade coasters and musical instruments, kebayas (worn over sarongs), bags, magnets, knick-knacks …
Yet, what made me most round-eyed were the shop signs carved in stone.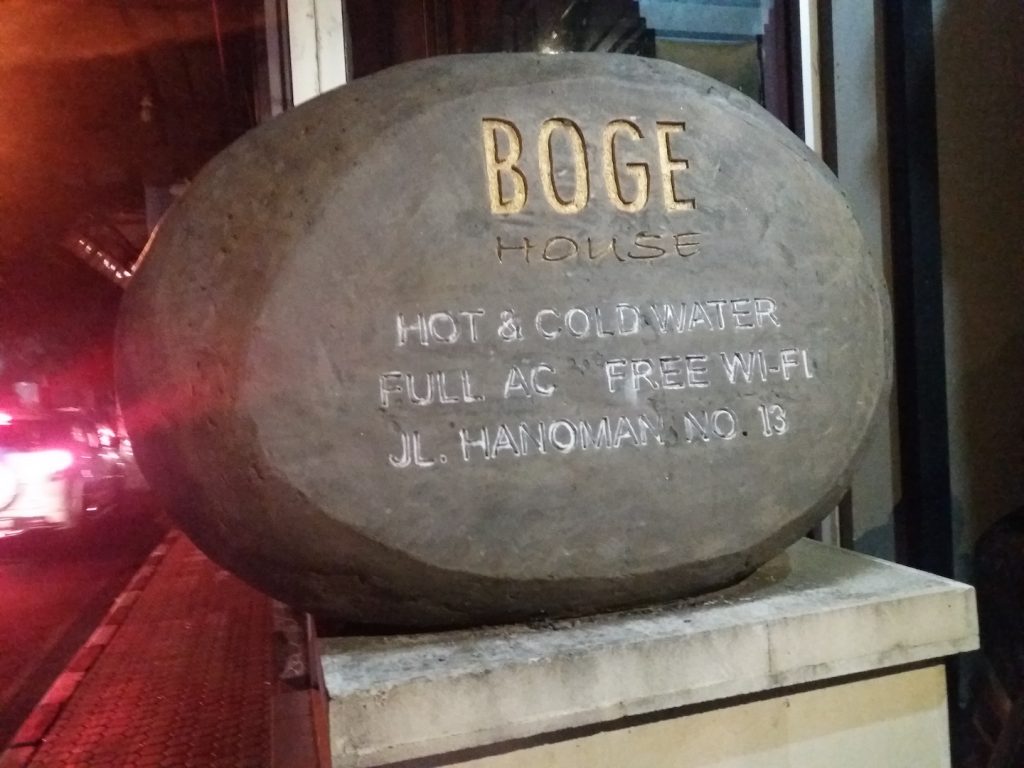 How do you think a stone carver feels carving out 'WiFi available' or painstakingly carving the Android or Apple logo? It was crazy!