Every year since I was born, I've visited Bangalore, or Bengaluru, if you prefer. Yet, I've barely done any touristy things there. Last year, I went to Cubbon Park, which was lovely. That opened my eyes to everything else I could do in the city!
So, this year, we went beyond Corner House and all the other usual eating things, and visited the planetarium and Science Park. I didn't even know Bangalore had a planetarium! It does, with shows right through the day in English and Kannada. It is nice and easy to access by metro – the closest metro station is Vidhan Soudha. Entry to the planetarium is 60 rupees per adult, and the Science Park, which is just outside, is free and very well worth a visit.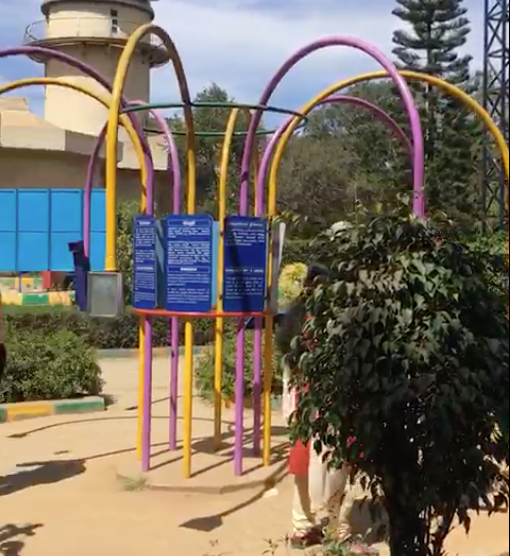 My first visit to the planetarium was when I was ten. If I remember right, the tickets were about 20 rupees each, maybe even less. I wrote a story for Kid-Day, the children's edition of Mid-Day, and won two tickets to Essel World and four tickets to Nehru Planetarium in Mumbai. My clearest memory of the planetarium is the section outside, where I found out my weight on the moon, on Jupiter and on the sun, and dutifully wrote it down in my diary. I wrote in pencil, though, and the writing's faded now, which shows how many years it's been …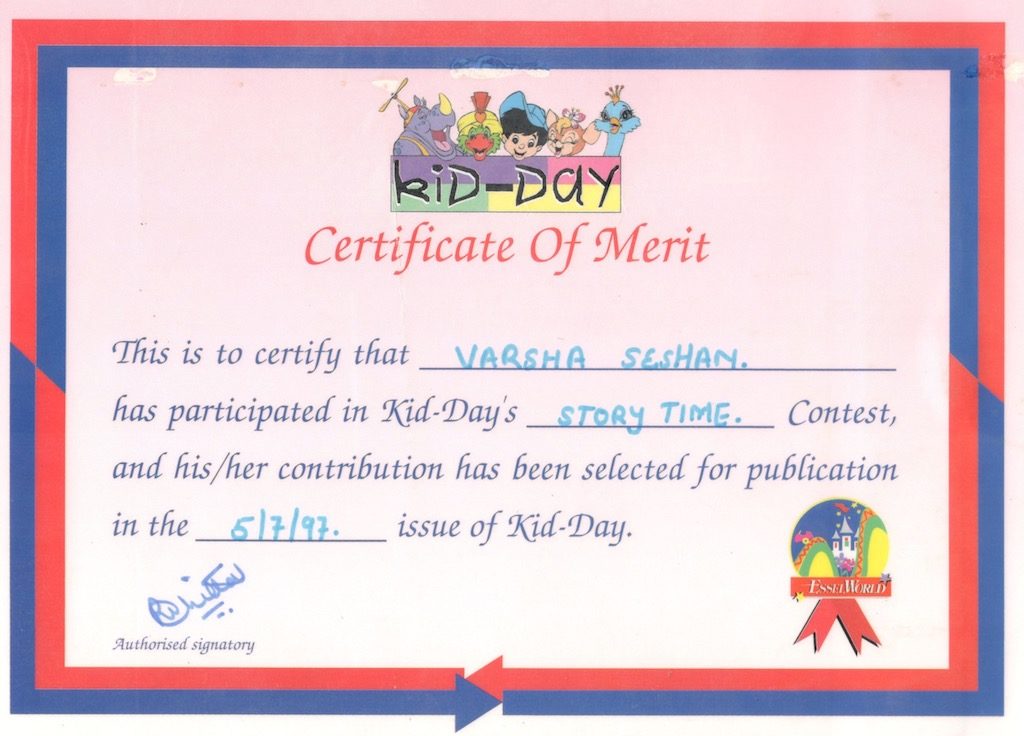 And then, I wanted to visit the planetarium again. I went in Calcutta, and was not very impressed. I thought I'd grown out of it. The magic of the sky simply did not come through.
But when I went in Bangalore, I loved it again! We went for a show called 'Our Solar System', and it was as magical as I could have wanted it to be. What I loved was how recently the show has been updated. We learned about dwarf planets, which we did not know about in school, and we were introduced to satellites that have explored so much of the solar system.
Yet, what was most exciting for me was the science park outside.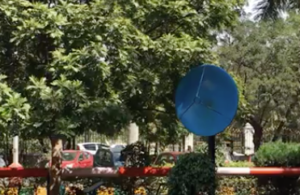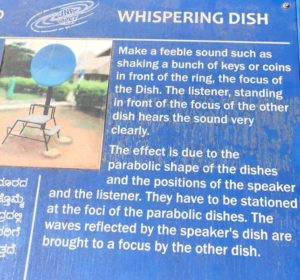 There's something about interactive spaces, isn't there? In Mumbai, it was discovering my own weight; in Bangalore, it was all the wonderful machines we could play with. My absolute favourite was a pulley that I could use to hoist myself! There were parabolic dishes that we could use to communicate from opposite ends of the park, prisms that we could look through, optical illusions … It was lovely!
Next year – the Indian Music Experience centre – that's another box I want to check!