The huge, purple monster is on the loose! It has 12 arms, 12 legs, one eye, one horn, two mouths and 43 teeth, and it's going to take over the town. It eats 12 people every day: it ate my neighbour and my children; it even destroyed a nearby building! It stinks to high heavens, and people are trying to kill it with fire. So far, they have been unsuccessful because after all, what can kill a monster who is so enormous that even an elephant is like a rat to it?
Meet the Crushing Monster – this one can be destroyed by just one person in the world, a young boy named Krishant.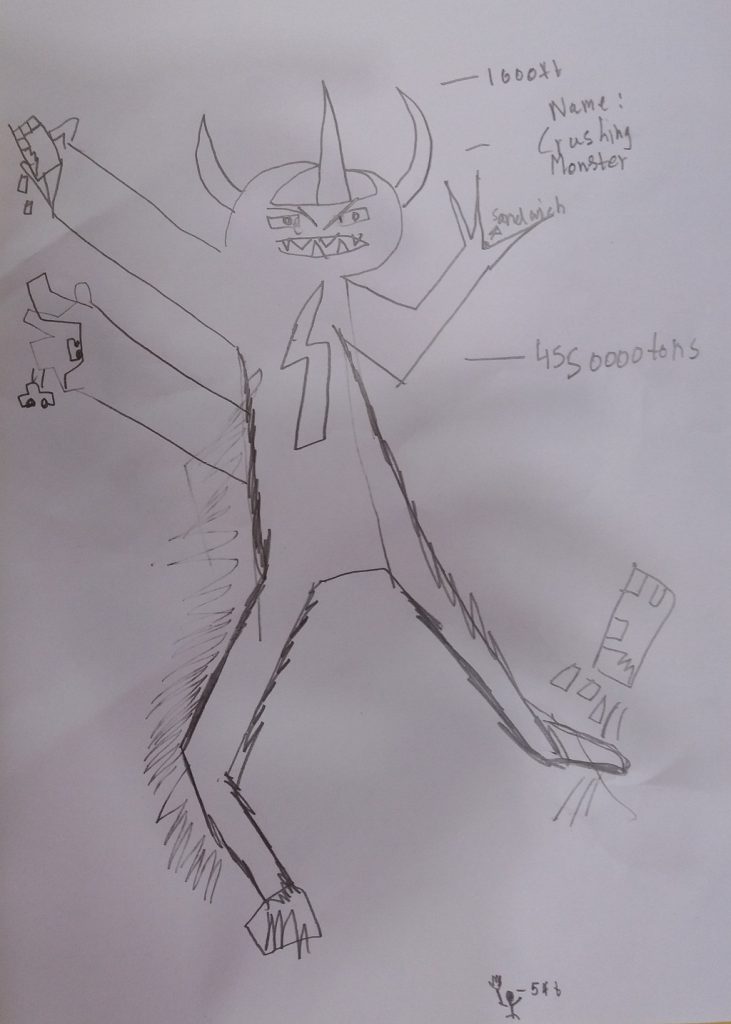 Meet the Destroying Monster. Vikas and his younger brother Vishnu are going to kill this one!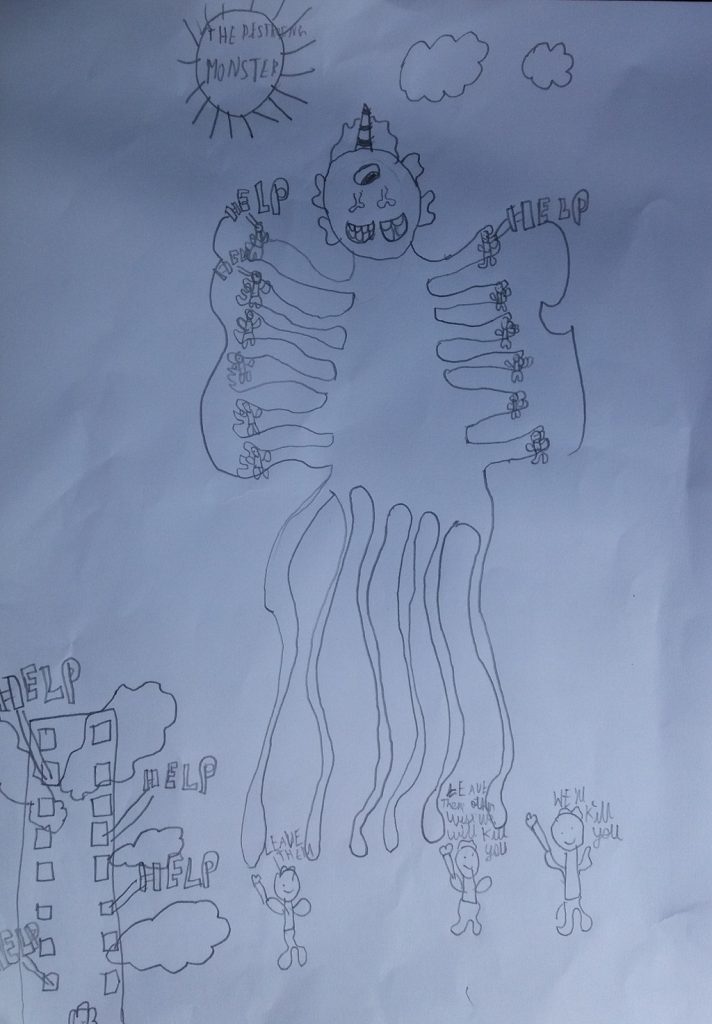 Meet Mono. Vishnu and his friends will triumph over this one.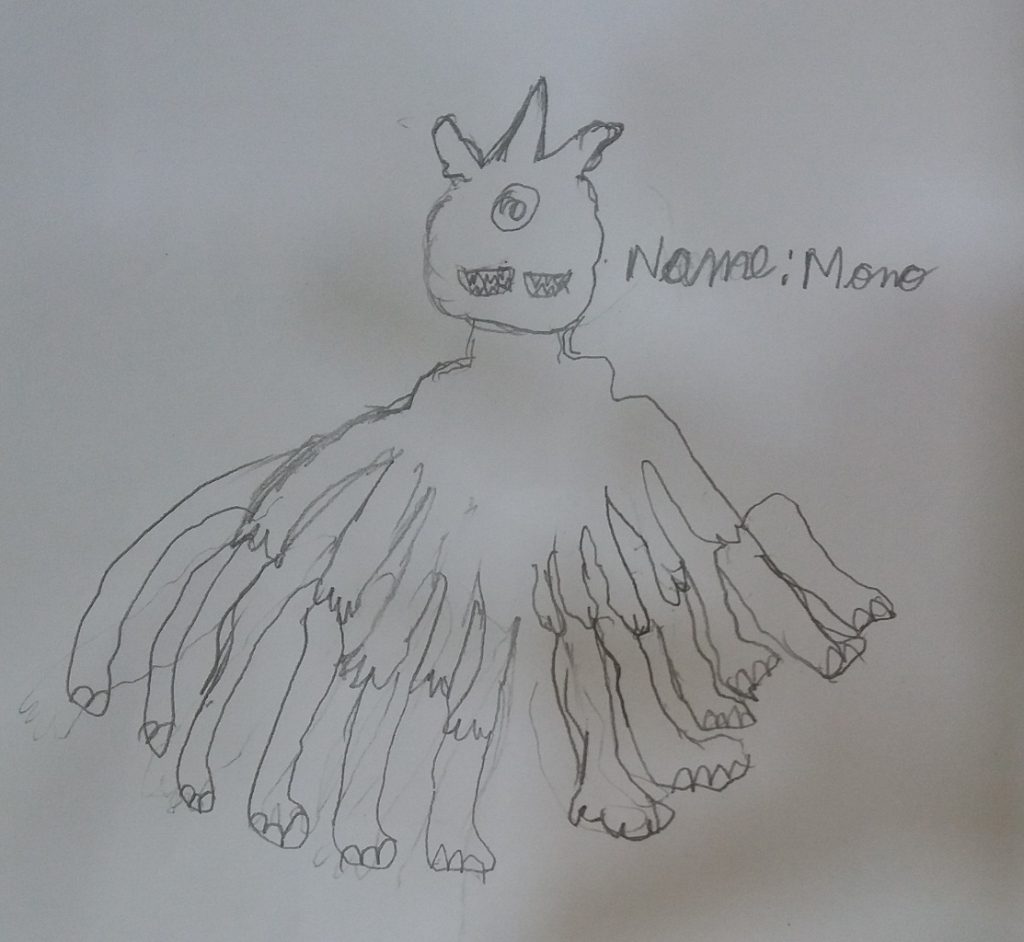 And finally, meet Tide. We don't know yet whether this monster can be destroyed at all!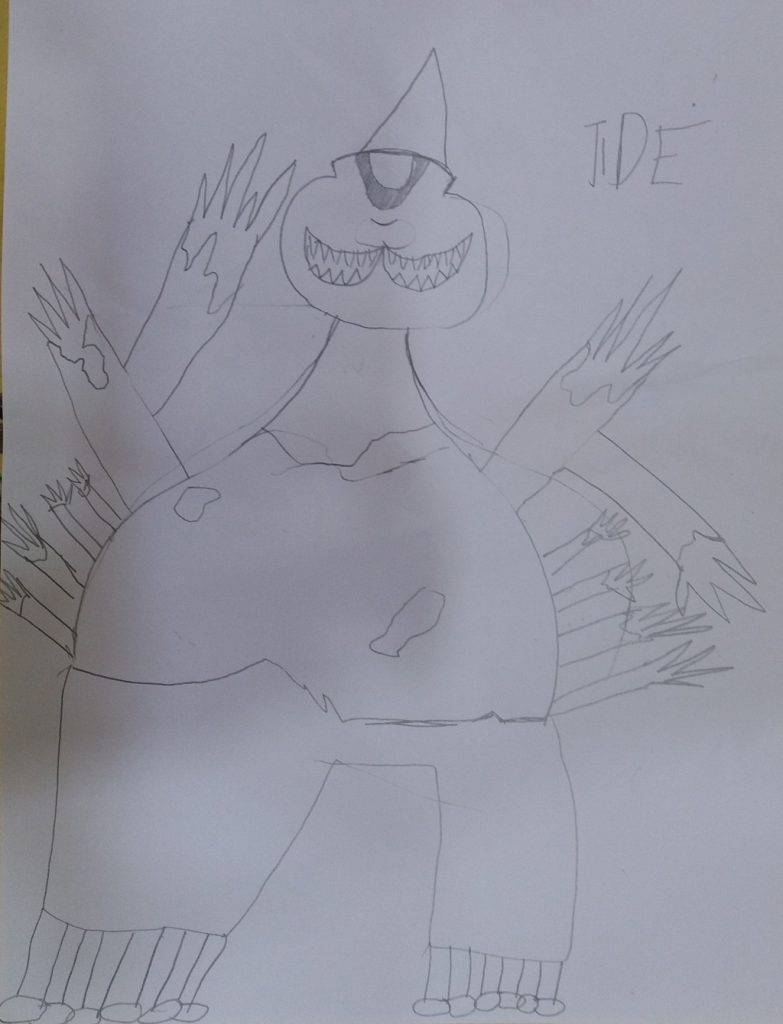 What fun the workshop at BookMark Coimbatore was! Looking forward to more!
The next one on the agenda is at Just Books, Pune!