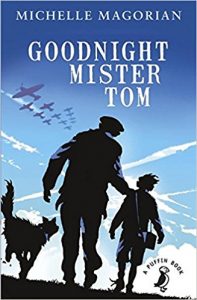 Have you read Goodnight Mister Tom? If you haven't, you must. I can't quite believe that I never wrote about the book. It's a classic, one that touched something deep inside me, the way only classics can.
I remember the first time I read the book – I borrowed it from the library, and read and read and read and read … And the last page was missing. I don't need to write about how frustrating that was.
Then I read it for the second time and sobbed over it all over again, but finished it. Ah. It's one of those books. I see it on the shelf and it fills me up just thinking about it.
So, of course, when I saw another book by Michelle Magorian at the library, I had to borrow it. I was a little daunted by how thick it was – I haven't read a 700-page book since Harry Potter. But I borrowed it and started reading it.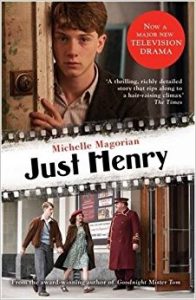 And just like Goodnight Mister Tom, I read and read and read and read Just Henry. When my neck ached from looking down, I lay down and looked up instead. When my eyes were tired, I looked out at the rain for a few minutes and then went back to Henry. It's one of those books.
When Henry's history teacher Mr Finch makes him team up with Pip and Jeffries, Henry does not know what to do. Pip was born on the wrong side of the blanket. His grandmother would never let him associate with the likes of him. And Jeffries? The son of a deserter who did not even bother to show up at the funeral of the person who saved his life.
But Mr Finch does not believe in the sins of the father, and refuses to let Henry change teams. Yet, Henry does not want to upset his grandmother. What should he do?
One thing leads to another and Henry uncovers one secret after another, secrets that threaten to destroy everything he knows, believes and is.
A powerful book, Just Henry that touches on more ideas than I could count – dyslexia, privilege, divorce, recomposed families, death … It's an unbelievably complex story, and speaks to me of a voice that is brave and true.
| | |
| --- | --- |
| Title | Just Henry |
| Author | Michelle Magorian |
| Genre | Historical Fiction |
| Rating (out of 5) | 5 |
| Age-group | 13+ |