It's been over three weeks since the year started, and they have been incredible. I have much to write about–my heart and mind are full of stories.
I wrote about bringing the new year in with the sight of a leopard at Pench Tiger Reserve, but anyone who loves the jungle knows that a "sighting" is not the only exciting thing about a safari. There's much more. The very sight of the gate makes my heart beat faster–unexplored, unpredictable worlds lie beyond!
Pench, particularly, is teeming with wildlife. I would not be exaggerating if I said that we saw over a hundred peacocks during our four safaris there.
We saw the young ones of nilgai, sambhar and chital, and I love fawns! They are an adorable combination of curiosity and fear. They gaze at us, as if to ask, What is this new beast? Who are these people? I wonder what they want! And then, suddenly, primal instinct takes over; they turn and flee!
During our second safari, we visited a breathtaking spot within the jungle, Jannat Point. The level of water is far lower than it used to be because of the construction of a dam upstream, but the place is still spectacular. Clear blue waters and birds–osprey, kingfishers, cormorants, egrets, herons … Jannat Point feels magical!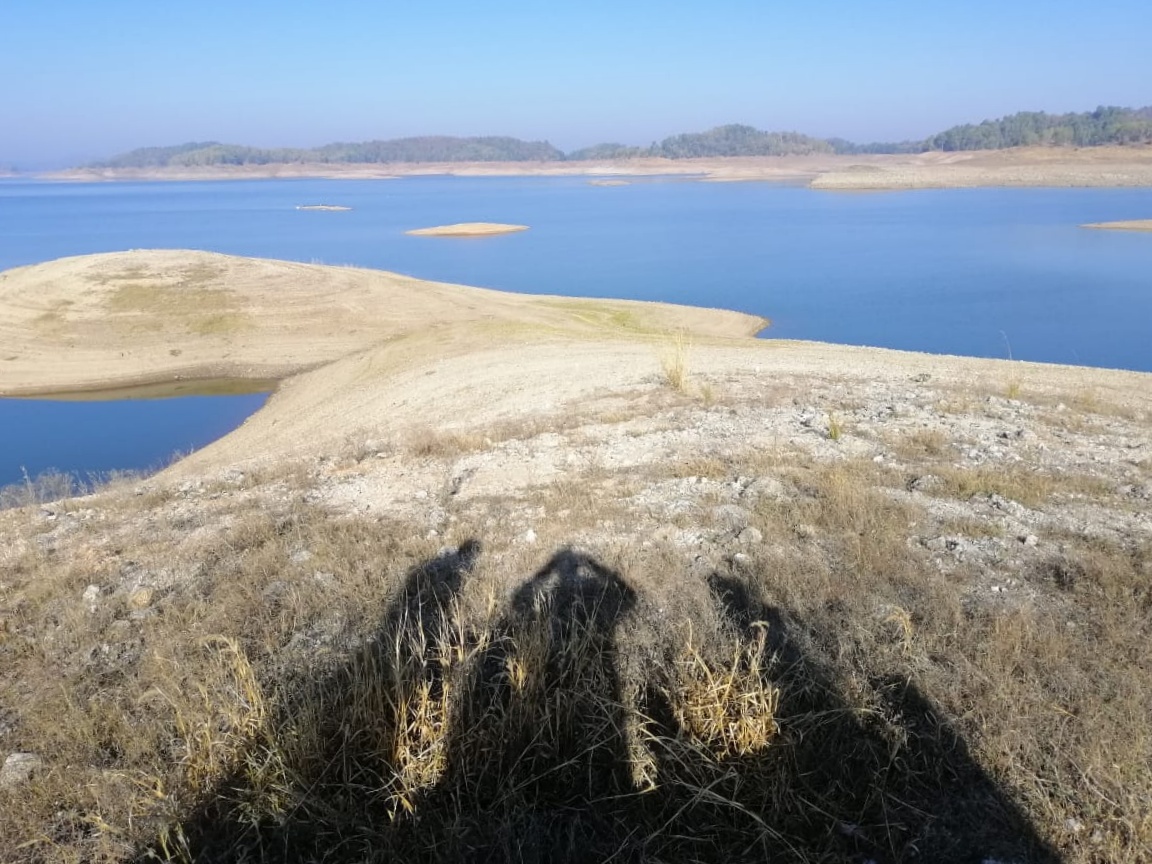 But Jannat Point became special for yet another reason. After we saw the leopard in our very last safari, everyone was elated. It was, as always, the time for stories, for tales of incredible sightings, for jubilation.
"Do you see hyenas and jackals easily?" we asked, as we drove slowly through the forest, exchanging anecdotes.
"Hyenas, not really," said Dinesh, "but jackals? All the time!"
"Really?" Karan and I looked at each other. "We haven't ever seen a jackal!"
Dinesh and Atul were surprised. They knew we'd been to the jungle many, many times – and we hadn't seen a jackal …?
"At Jannat Point, we see them quite often. But now …"
The forest is not a zoo. Animals are unpredictable. You can't just say, let's go see a jackal. Yet, it was our last safari and everyone was on a high.
"चलो round मार लेते," said Dinesh. We didn't really have much time to spend there, but why not? The forest was full of calls anyway, and Jannat Point was a beautiful place to finish our visit to Pench. None of us really expected to see a jackal, but there was so much else to look at that it didn't matter.
And then, in a little open space, guess who was waiting for us?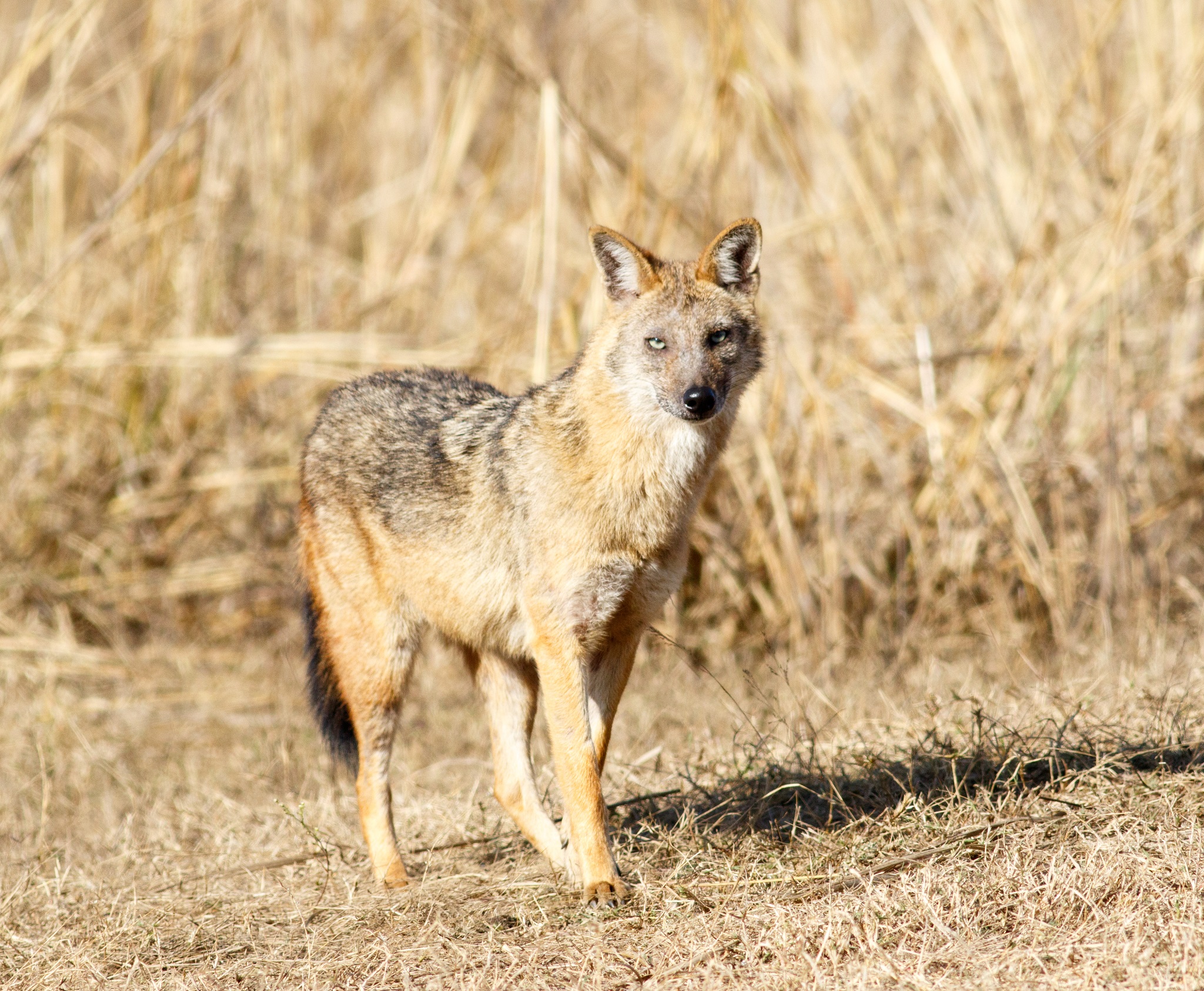 "Jackal!" I said, not quite able to believe my eyes. "Jackal!"
It waited for a few seconds there and then, with a disdainful look, turned and walked away.
Pench is special!