'Pure veg' is such a uniquely Indian concept. I used to mock it.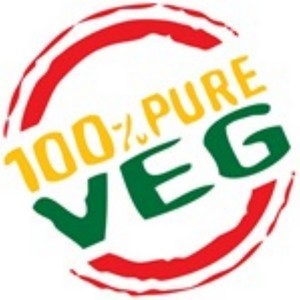 My grandparents are pure veg. (Somehow that sounds odd. A pure veg restaurant is different from pure veg food, which is different from pure veg people. My grandparents are people, not food or restaurants. Just making things clear.)
When they went to Greece, the vegetarian sandwiches had tuna butter, so both of them ate only peaches and oranges in their time there. They explained that they were "pure veg, you see". For me 'vegetarian' used to cover that idea.
But then, I realised that I'm probably impure veg. I love vegetarian food. I prefer to eat vegetarian food to crocodile kebabs (which my father has eaten) and insect soup (which my uncle has had). I also prefer it to good old chicken. I choose to be vegetarian, does that not make me vegetarian? But then, I'm not pure veg! If it's inconvenient or socially inappropriate to be vegetarian, I'm not. It was an incident on a train in France that made me coin the term 'impure veg' for myself. I'm translating here, of course.
"Do you have a vegetarian sandwich?"
"Yes, tomato and cheese… Ah, no, it's over! I could give you tuna!""No, no fish, thank you. Um…"
"Sorry, I have nothing else that is vegetarian."
"Okay, could you give me chicken, please?"
My accent was clear enough to indicate that I was not French. I was, definitely, Indian. The gentleman behind the counter looked confused. Had I not understood? Did I not know what poulet was? What kind of vegetarian refused fish and accepted chicken? "Erm… It is chicken… it is not vegetarian."
"I know." I smiled sweetly.
I could have said I was so hungry I needed something or I could have explained my newly founded idea of impure veg. Instead, I paid him and he gave me my sandwich, still confused.