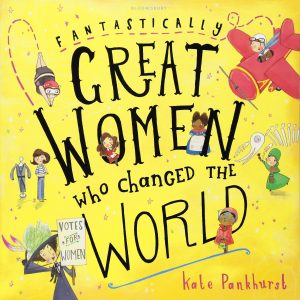 The British Library is organising several women's day related events this weekend, and thanks to that, I came across a gem: Fantastically Great Women Who Changed the World.
Featuring Jane Austen, Gertrude Ederle, Coco Chanel, Frida Kahlo, Marie Curie, Mary Anning, Mary Seacole, Amelia Earhart, Agent Fifi, Sacagawa, Emmeline Pankhurst, Rosa Parks and Anne Frank, Fantastically Great Women Who Changed the World is an absolutely lovely read.
With wonderful illustrations and an engaging layout, I think it's a delightful book, no matter how old you are, and this despite the fact that it is an 'educational' book.
(Oh, and I just had a look at a related activity book, and that looks fun too!)
Based on this book, I will be conducting a (hopefully) fun workshop for children aged 8-12 on Saturday the 10th of March from 10:30 am to 12:30 pm at the British Library. Entry is free!