Theory of Knowledge challenges the way we know, and I wanted to show how we see what we expect to see. Of course, these are old, old ideas, but they were fun anyway!
I showed my class this picture: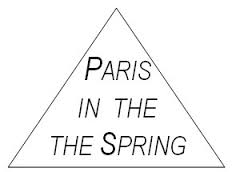 "What does it say?" I asked.
"Paris in the spring!"
"Are you sure?"
I asked several students. In a class of over twenty, only one – and eventually one more – disagreed.
Then, I asked a student to identify the picture: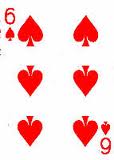 "Six of hearts!" came a reply.
It took just a few seconds for another student to object, but my point of seeing what you expect to see was established!