One fine day in 1964, a group of fifth class students envisaged a forum where all of them could meet and spread the message of love, brotherhood and harmony to all the corners of the country. Their initiative and drive mixed with their deep commitment to make their country strong, united and prosperous helped lay the foundations of a voluntary non-political organization – Nehru Bal Sangh. It started in a very simple way in New Delhi and has emerged as a national organization with branches in more than sixteen states if the country over the years. It has the blessings of great leaders of India like Shastri, Dr. Zakir Hussain and Smt. Indira Gandhi who helped and guided it during the formative years.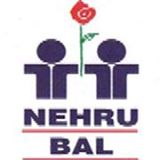 Now, almost 50 years after its inception, I was honoured to be part of it as a judge of the dance component of the talent contest for their national integration camp.
The national integration camp is such a beautiful idea! About five hundred children get together for ten days. Staying together in tents, they share ideas, languages, culture, cuisine, dance and music. Each tent has ten students and each student comes from a different state – 'a mini-India in each tent', as one of the Nehru Bal Sangh members explained to me.
Tent-wise competitions and state-wise competitions make sure that the children meet and mingle.
Each meal comes from a different state, with all the original ingredients brought from the native states by the participants so that the taste can be authentic.
And finally, each state has to put up something. The catch is that the state has to put up something that is typical of another state. I love the idea! I can't even begin to imagine how enriching those ten days would be to each participant!