Aren't lit fests delightful? Last week, I was invited to St. Mary's School's first lit fest, and it was lovely. We walked into books like this one …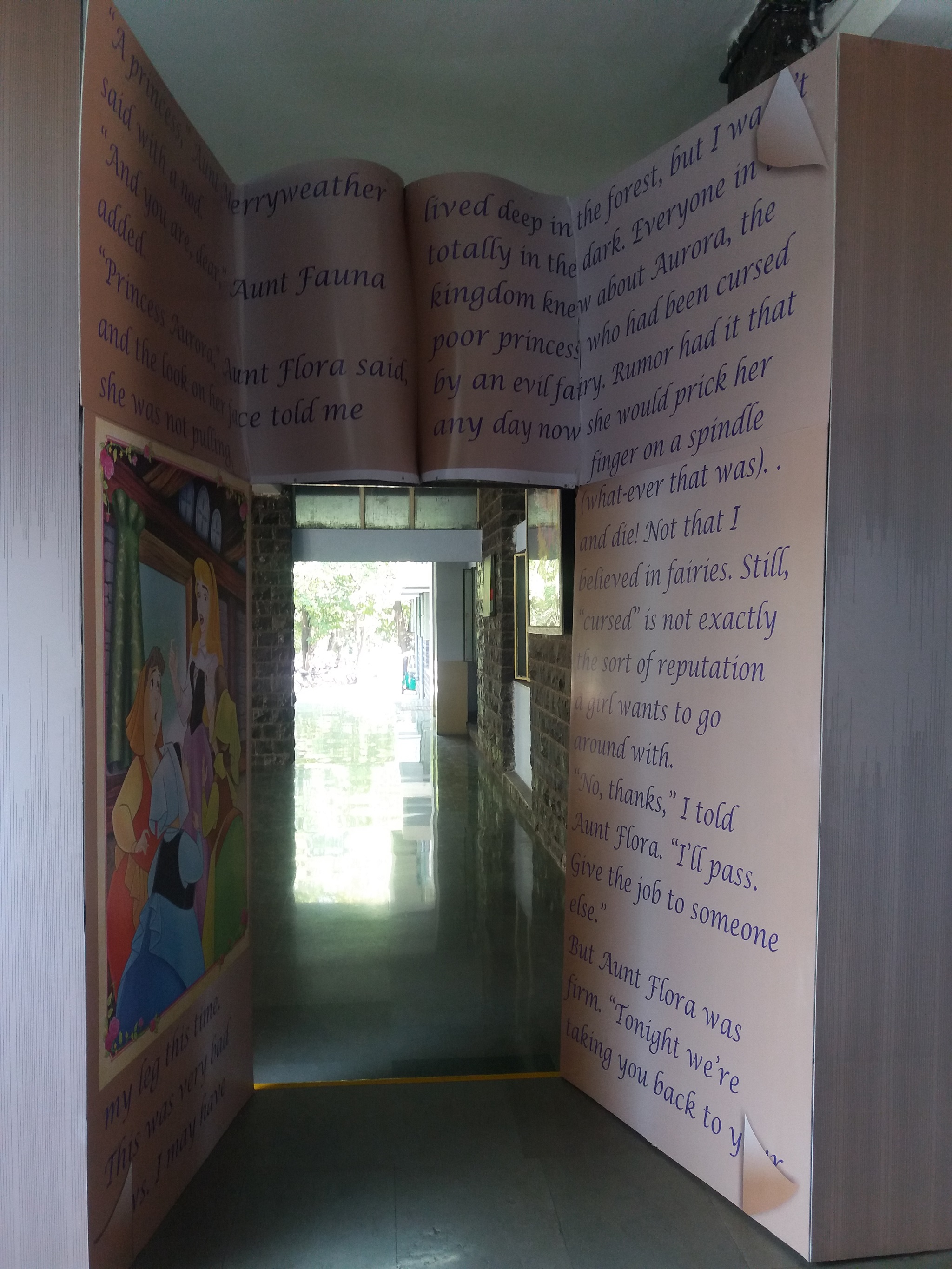 And we had a panel discussion where we spoke about stories, poems, writing, dancing and music. We then visited classrooms and saw the work the children had put together through the course of the year – book reviews, poetry, charts, models …
And we saw eight big books that the tenth standard girls had made for the prep school children. I saw those books and knew I had to share them with my Writers' Club, so I invited Remanika and Riya to talk to the girls and share their books with us.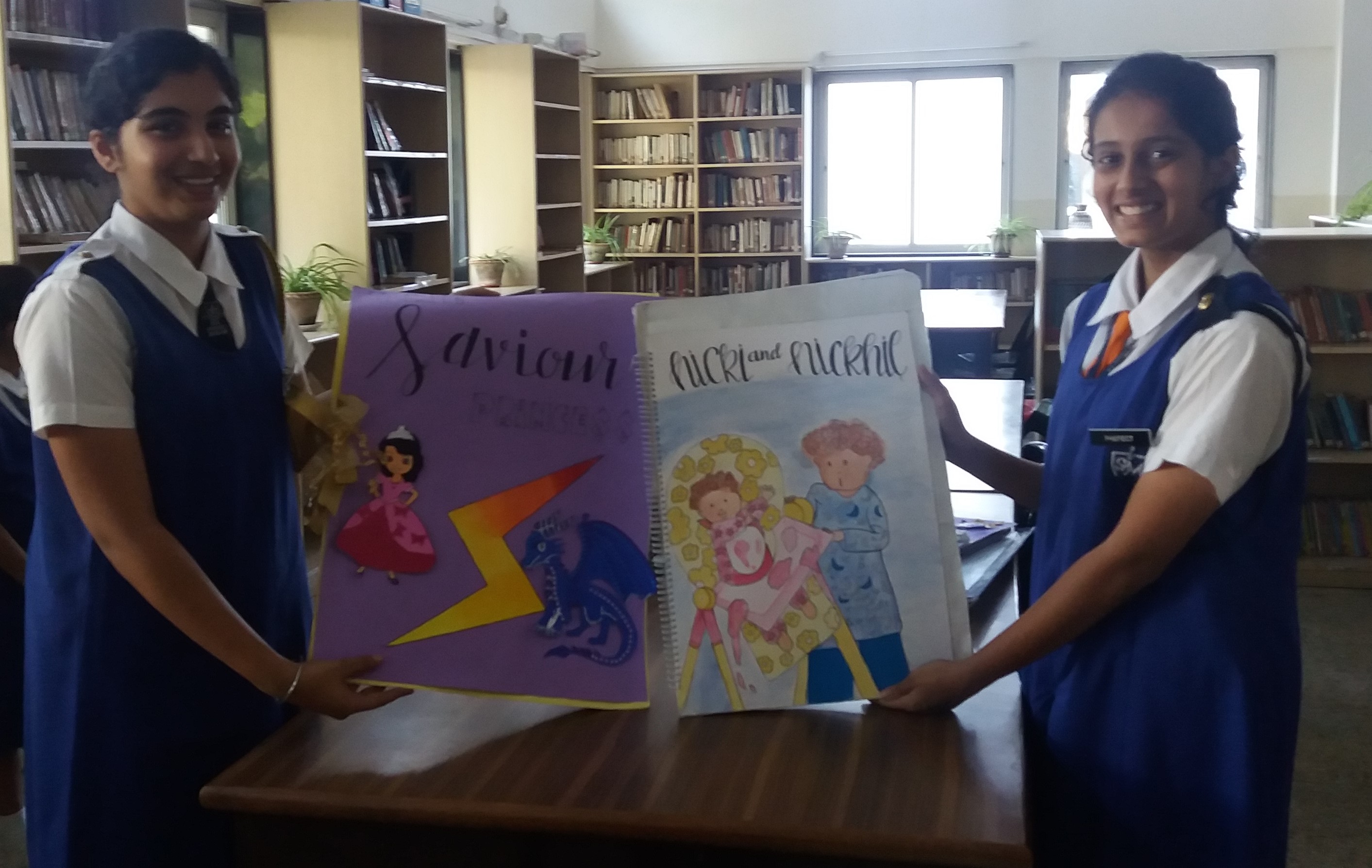 Here's one of our favourites – Mr Banana Climbs a Tree.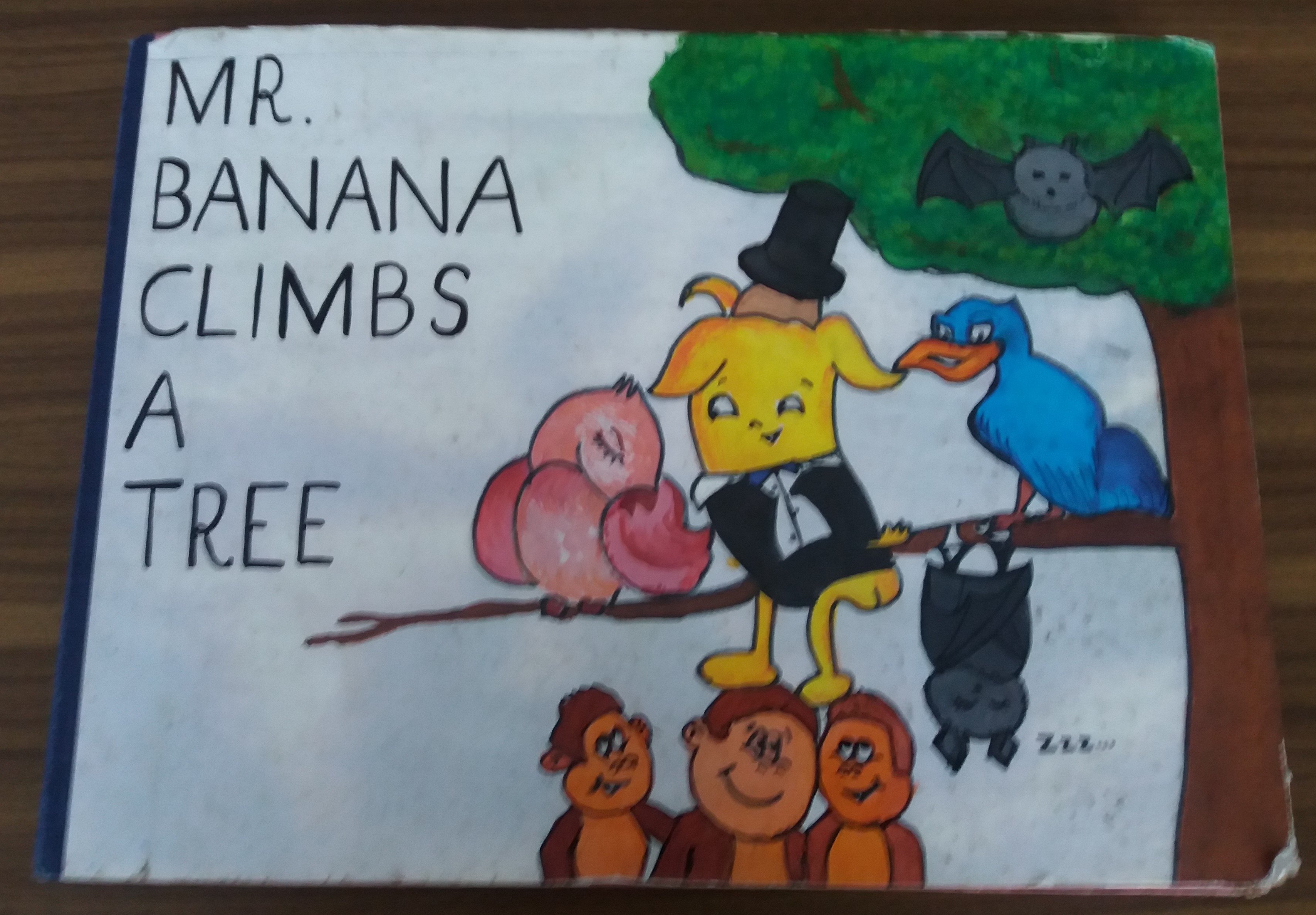 Mr Banana wants to meet a lady bird, who lives on top of a tree. He begins to climb, but there are all kinds of obstacles – bats, a noisy crow and monkeys.
The monkeys are the worst of all! Up and up and up Mr Banana climbs, surmounting obstacle after obstacle. But when a branch breaks, he decides to meet his friend another day.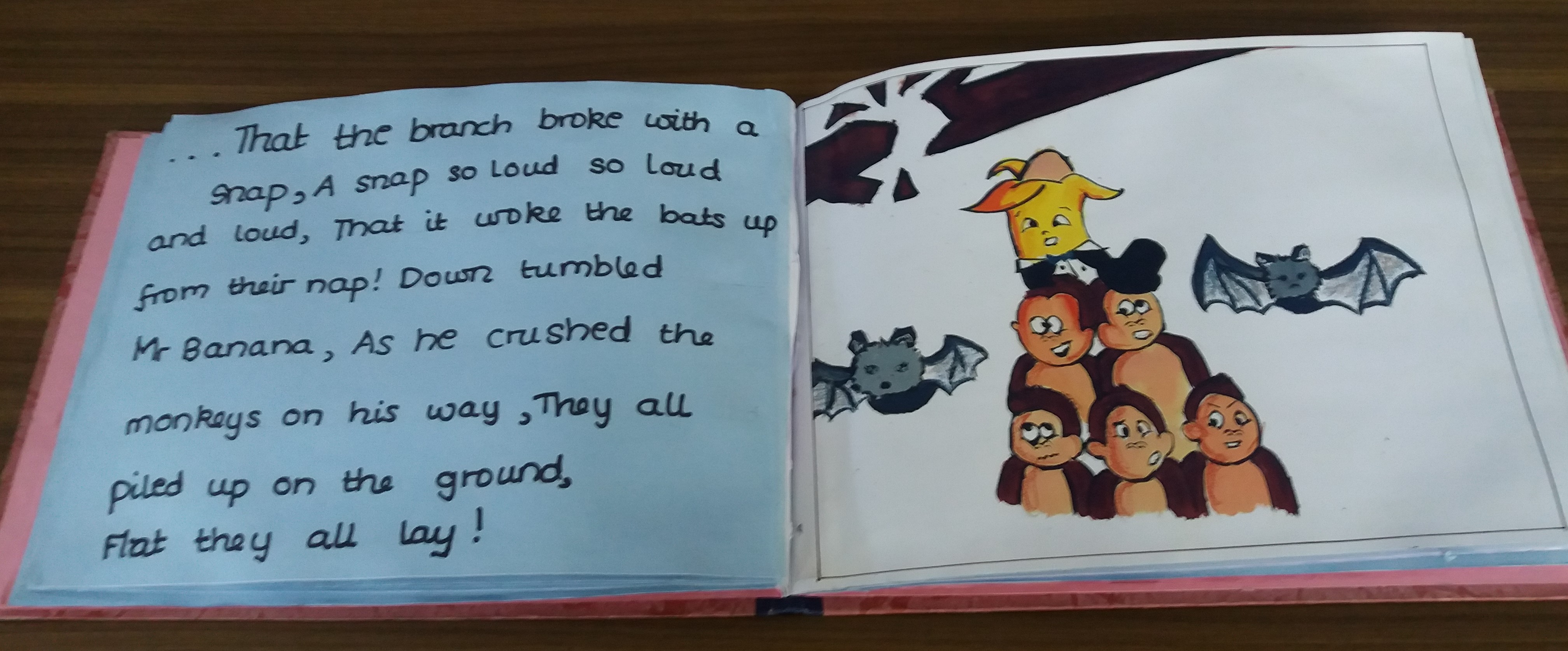 Written (mostly) in verse, I loved the repetition and rhyme in the book. At the end, I asked the girls who felt this was the best book of all, "Do you think the ending is happy?"
"Erm … It's funny," replied Aditi.
"But not happy?"
"Erm …"
Well, I thought it was happy – Mr Banana didn't get eaten by the monkeys. That's happy enough, isn't it?
We spoke about how wonderful it is that we can be made to empathise with the simplest of characters – like Mr Banana.
The next book had two short stories, featuring the school's dogs, Coffee and Coco. Notice the detail – a paw-print on each page!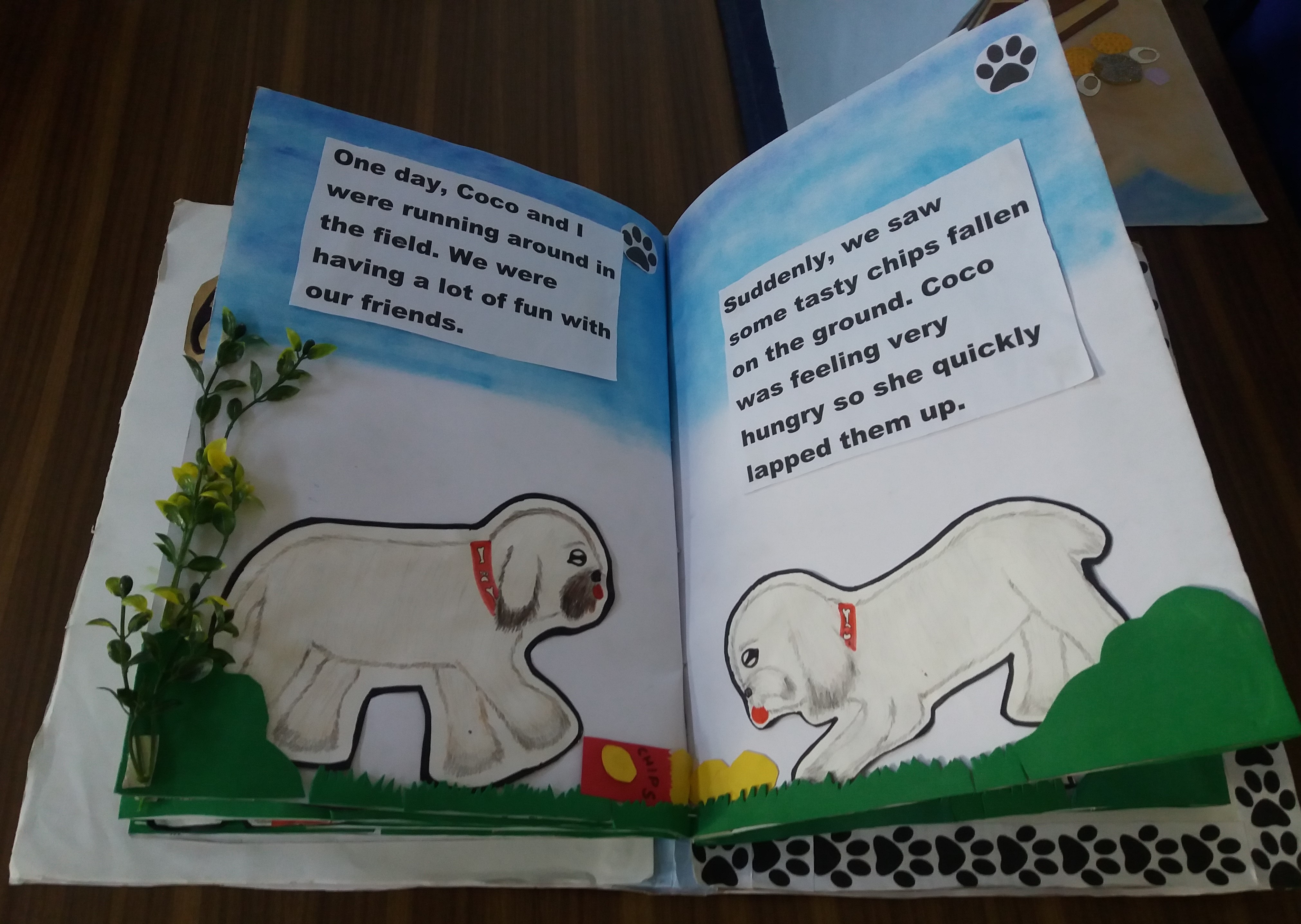 Thea Saviour Princess was another sweet story. I loved it because the princess saves herself and her kingdom in this one! And there are no princes involved at all.
There was one on space, one on incredible India, and one about Nicki and Nikhil, which was a sensitive story about a child who feels neglected when his baby sister is born.
But everyone's favourite story was one about pizza!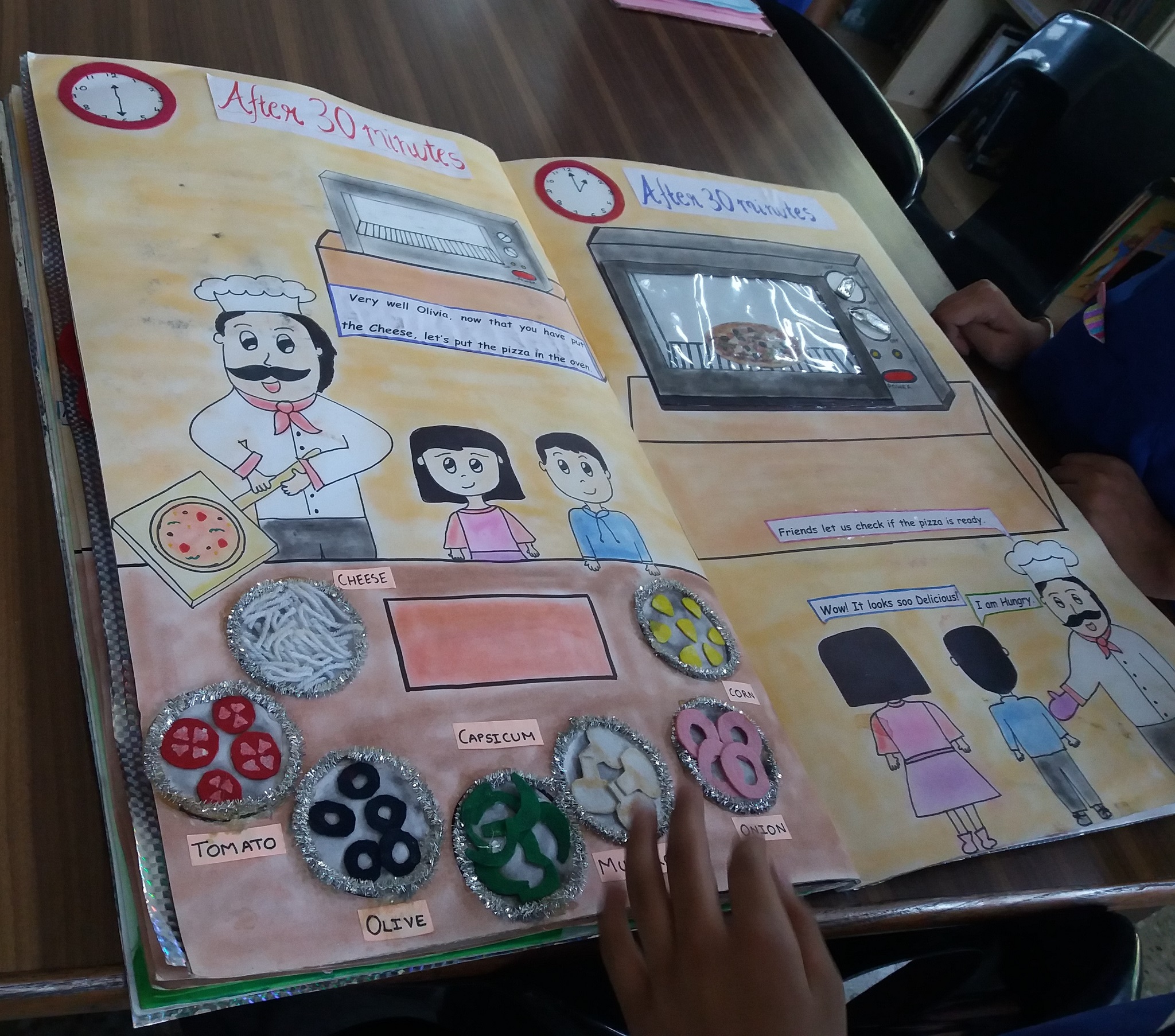 Oliver and Olivia go to Papa Tony's and learn how to make a pizza. What's the best part? The toppings, of course! Look at the huge pizza that stands up. There are bits of velcro on it for you to paste your toppings. Isn't that just delightful?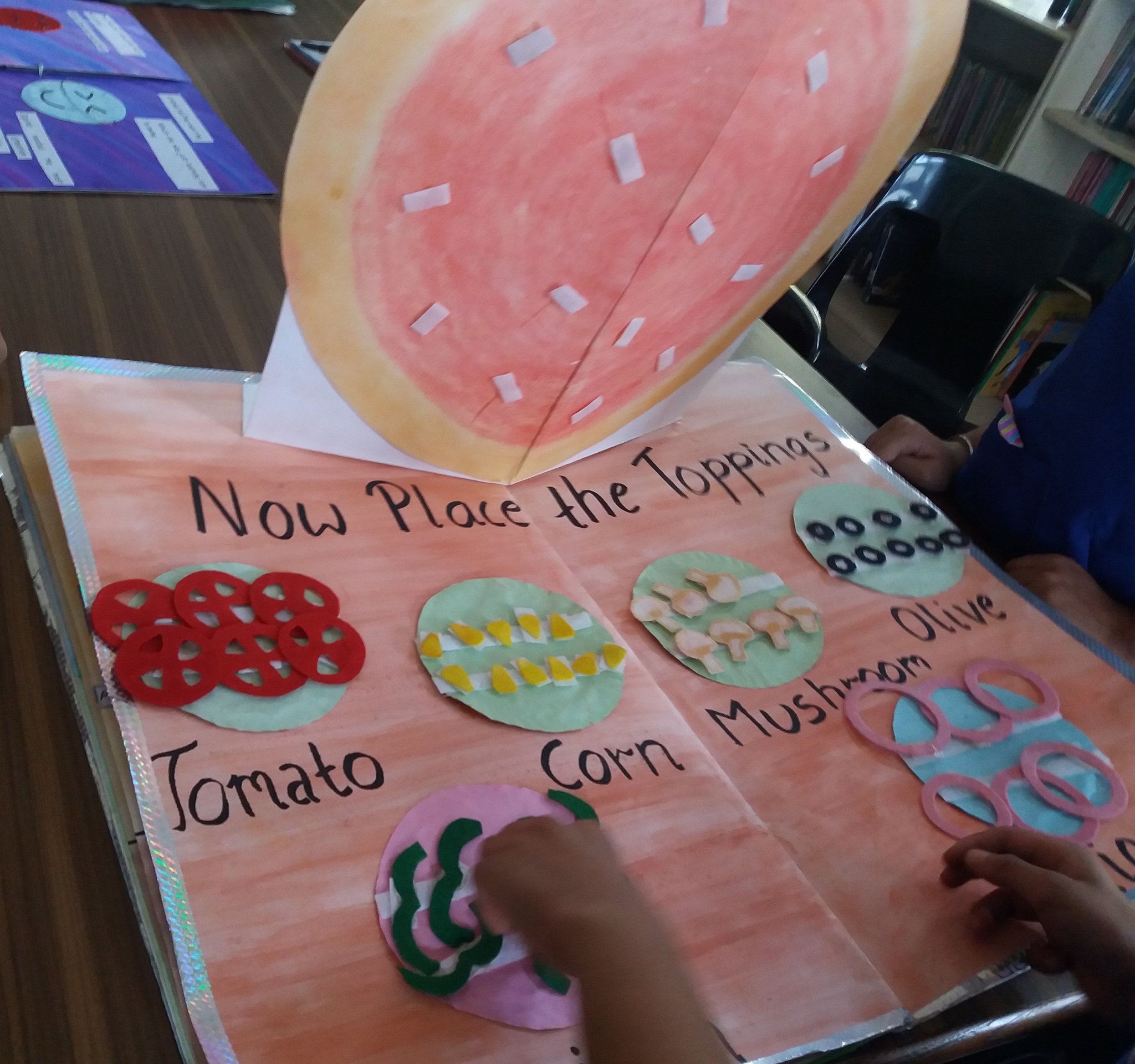 Each of the books is handmade, full of colour, texture, pop-ups … I'm much, much older than the target audience of those books, but who cares? I loved them!