The holidays have just begun, and you don't want to sit in a library and develop your vocabulary.
Yet, the ten children who came to JustBooks Magarpatta City had a crazy, noisy, active, fun morning. Word search puzzles, category games, drawing, acting and speaking – all found their way into two hours. Tomorrow promises to be grand too!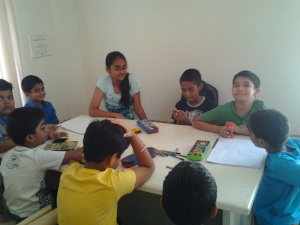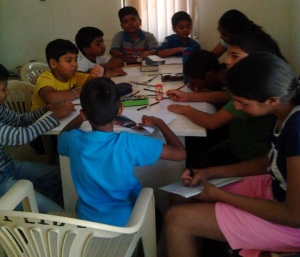 If you would like to join in tomorrow, please contact the library: +91-95615500003.