I met a seven-year-old who could unscramble words faster than anyone I've seen.
Apart from my parents of course. My parents have about thirty years of Scrabble practice, though. (That's over four times the little boy's age, for those of you who cannot do the math.)
I met another seven-year-old, who was all too willing to give up after trying any given activity for about five minutes and then deciding that he did not understand what to do next.
I met two eleven-year-olds, both quiet, but both totally different.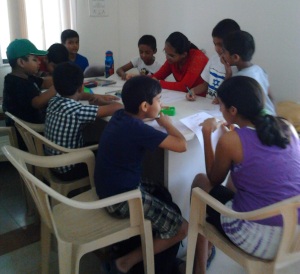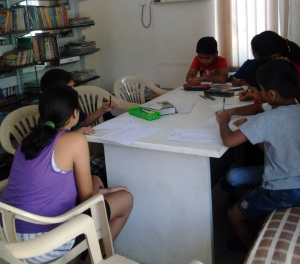 I hope I meet many of them again, even though the Vocabulary Workshop came to an end today!