At school, all of us took great pride in saying 'Udagamandalam'; I'm not quite sure why. We also felt very proud when we managed to say Udagamandalam while playing 'Place-Place'. (Everyone knows the game, and in India, we must repeat. Teacher-Teacher. School-School. Place-Place. All of that.)
Yesterday, I realised that here in Tamil Nadu, we spell it Udhagamandalam because, you see, the first /d/ is soft different from the second, hard /d/. We must make that clear! So Udhagamandalam, it is. Past Wellington, past Coonoor, and all the way up to Udhagamandalam.
I do wish we'd taken the charming toy train up to Ooty, but as my characters say in The Toy Train, it takes too long. We saw the train at Coonoor station, we crossed the tiny narrow gauge rail tracks, and sighed. Next time, we said, next time.
This time, we drove up, enjoying the view of tea estates, stopping wherever we wanted, and generally enjoying the view.
Why did we go to Ooty? To buy chocolates, vegetables and wool. Really.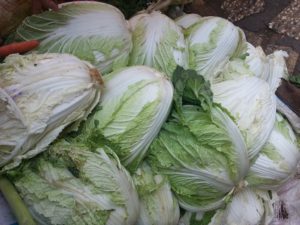 Wool because there's a simply lovely store called Pony, located at Ketti, which is almost at Ooty. Even I, who cannot knit/embroider/crochet, loved the place! It's such a charming shop, and above the store is a wonderful restaurant, The Culinarium.
We ate more than we should have; I would go as far as to say that we ate more than we could have. But honestly, the place was so lovely that we just wanted to linger there, enjoying the view, eating, enjoying the coolth and eating some more …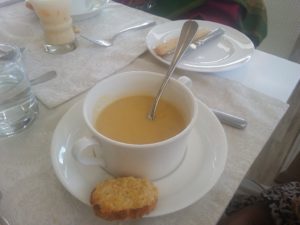 We got a taste of Ooty, and somehow, it's a place I want to revisit. I don't really know why. It's a commercial hill station, probably as commercial as it gets. But there's a sense that there's a lot more to the town.
I want to see. I want to explore. I want to feel the place.
After all, isn't that what travel is all about?