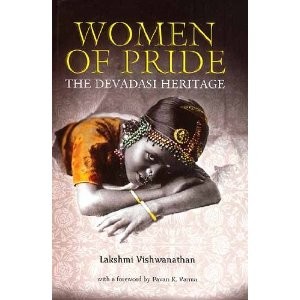 Women of Pride unravelled a lot of questions before proceeding to respond to them, at least in part .
There was so much about the devadasis that I did not know. Often in books I read, the history of these temple dancers was cheerfully summed up in a couple of sentences. The devadasis were nityasumangali – perpetually married. They were honoured and revered, but as time went on, they began to lose their patronage. They became associated with loose women, with no morals. Consequently, the entire system of being wedded to a God was abolished.
Voilà, you have a history that begins in legends and ends in the 20th century.
Who were these women? If they were married to gods, how did the lineage continue? If they were 'pure' and suddenly became corrupted by changing values, what constitutes purity and what constitutes corruption? What does it mean to outlaw a caste? Is it the same as abolishing castism?
Women of Pride responds to many of these questions. It traces the path of the devadasis (some of whom claim that it is not a caste at all) from legendary dancers like Madhavi to the last of the devadasis like Guru Mythili Raghavan's beloved Gowri Pati (Mylapore Gowri Ammal). It points out that the question of whether the new 'classical' dance form is better than dasi attam is a moot question. Sometimes, what matters is the journey – the journey through time.