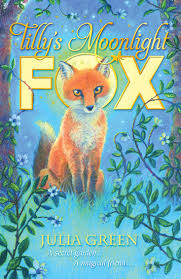 When I started reading Tilly's Moonlight Fox, I did not quite like it. Both the story and the writing style seemed outdated. The kind of finish that so many new books have was not there.
But the book grew on me. It's the kind of book that you should read when you are eight or nine years old, growing up on books like Anne of Green Gables and The Lion, the Witch and the Wardrobe. There are no complex twists in the plot. There is nothing that keeps you waiting with bated breath. But it is a charming book nonetheless.
The story of a girl who finds it difficult to fit in, Tilly's Moonlight Fox is one that is perhaps easily forgotten, but charms you while you are reading it. Just like a fairy-tale.