The best stories are the simplest ones of all. And who better than Michael Morpurgo to write simple stories so simply that they charm you?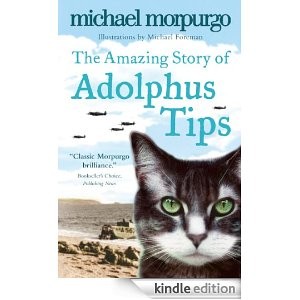 Boowie receives a letter from his grandmother, not very long after the death of his grandfather. It is undoubtedly the most remarkable letter of his life. As part of the letter, his grandmother sends him sections from her childhood diary. Slowly, little bit by little bit, she reveals the amazing story of her cat Tips. Part of the story is how Tips graduates to her grand name 'Adolphus Tips'. And most remarkable of all is what happens in the end.
The Amazing Story of Adolphus Tips is not just the story of a cat. It's the story of love, spirit and relationships that stretch way beyond the scope of literature.
Michael Morpurgo – his stories are timeless.