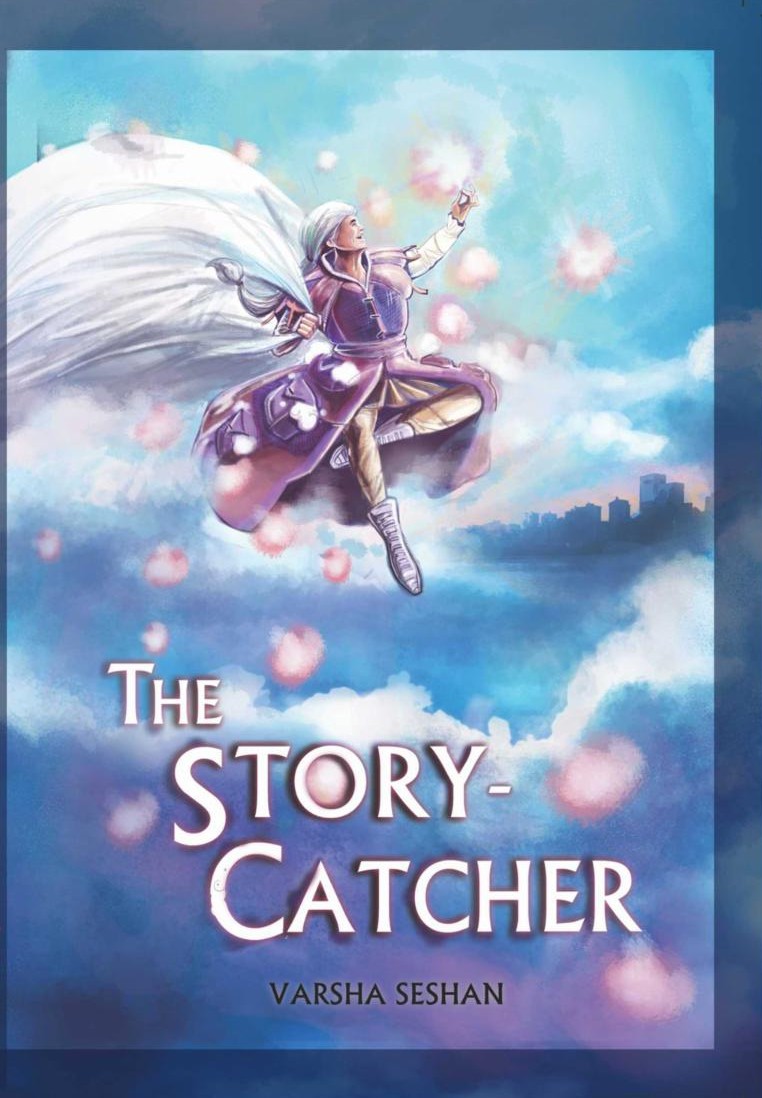 Rs. 145
Publisher:

Leadstart Publishing Private Limited

Edition:

First edition

Available in:

Paperback, Kindle

ISBN:

978-93-8157-608-3

Published:

December 1, 2012
Buy The Story-Catcher (Paperback)
Buy The Story-Catcher (Kindle)
A young girl sat straight-backed on the edge of her chair, chewing a yellow pencil. She wiped her table clean with her palm, and with reverence, took out five clean sheets of papers. With a smile of joy, she began to write.
Visited by the charming Story-Catcher, she writes stories of all kinds: a boy who finds the eye of a dragon; a girl who finds a letter from her great-grandfather whom she never knew; the Master of Dreams who helps create dreams every night; Coco who is half-deer-half-man; and Ruby who gets a glimpse of the other side of the mirror. Finally, the Story-Catcher himself comes to meet her, with his bundle full of ideas.
This enchanting collection of stories is sure to be read again and again and be remembered as a cherished book of childhood tales.
Excerpt
Ruby stood before the mirror, gazing at her own reflection. There she was in the mirror, dressed in a peach night-gown, her hair neatly plaited.
"Mirror, mirror on the wall, who is the fairest of them all?"
She watched her own mouth move as she spoke, and she reached out to touch the reflection, her hand touching the cold hard glass and leaving a smudge.
"Mirror…" whispered Ruby.
"There must be something the mirror does besides reflect! How does it work?"
She leaned forward and pressed her forehead against the glass and drew back again, staring at her reflection.
Time and again, she tried to catch the mirror by surprise; she tried to peek quickly at it and see whether she could fool the mirror into showing what it really was, but it never worked. The mirror always seemed to know when she came. Behind her, the curtains were drawn shut, but the light of the full moon still trickled through. Drawing the curtains open, Ruby lay down on her bed, thinking. There had to be something— something that would trick the mirror! Gazing at the ceiling above her head, she thought of all the magic mirrors people wrote about— the one that could tell who was the fairest, the one that would show what you secretly want the most …
Related