I finally finished reading The Poison Garden only because I forced myself to. I turned page after deliberate page, skipping sections, skimming over larger sections and wondering who would read the book. And then, I had a rather startling thought.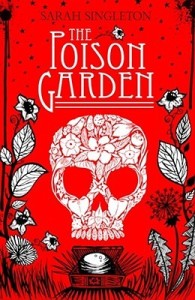 I understand where the inspiration comes from.
I understand a fascination for plants and power – I have the fascination myself.
I understand the thrilling secrets of a closed box – I've written a story about a box myself.
I understand the love for fine language and vocabulary that is beyond the scope of a child – I have that myself.
In other words, perhaps the essence of the book is something that captivates me. No, not perhaps. Every idea in the book does thrill me. The names thrill me. Albion, Arcadia, Broceliande, Tadmor, Xanadu, Nineveh and Acoma: gardens of love, poison, dreams, healing, time, perfume and journeys. They send ripples over my skin.
Then I come back to the unpredictable, incomprehensible human mind. What did I not like about the book?