I've had a lot of work to do, so I've obviously been avoiding it by reading everything I can. I read a few old favourites, swallowing them whole as comfort reading as I postponed all the work that lay pending. I returned to Georgetter Heyer after a long time, rereading Venetia and These Old Shades … Ah, how I enjoyed them! I think the word 'sparkling' suits her writing so well!
I also got around to reading a lot of books that have been on my reading list for ages, so here's a list from the last month.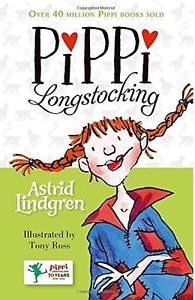 Yes, I just read the wonderful Pippi Longstocking for the first time! A couple of years ago, I read Pippi in the South Seas and I did (kind-of) apologise for not having read Pippi Longstocking yet. I finally read it and loved it! For me, Pippi has a Dahl-esque quality of ridiculous humour that makes me laugh almost against my will. I enjoyed the fact that the parents are perpetually in the sidelines. Even Tommy and Annika never bring in judgmental parents who condemn Pippi's lifestyle. It was a joy to read – an hour wonderfully spent!
| | |
| --- | --- |
| Title | Pippi Longstocking |
| Author | Astrid Lindgren |
| Genre | Children's Fiction |
| Rating (out of 5) | 4 |
| Age-group | 7+ |
Missing by Catherine MacPhail was a mixed experience. On the one hand, it was a gripping read, which made me keep turning the pages. I love books that make me do that. On the other hand, there were many parts that made me frown and step away from the book, wondering what made the author write that.
The story of a girl whose brother goes missing, it is a wonderful emotional exploration. Maxie wishes her parents would stop obsessing over her missing brother Derek. Their lives seem to revolve around him, making her feel unwanted and unloved. A small voice within her wishes that he were dead. At least then, her family would move on. But how can she cope with the guilt when she learns that her wish has come true?
| | |
| --- | --- |
| Title | Missing |
| Author | Catherine MacPhail |
| Genre | Children's Fiction |
| Rating (out of 5) | 4 |
| Age-group | 10+ |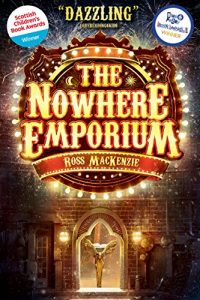 The Nowhere Emporium is way up there on the list of books that I could not put down. I kept reading, page after page, chapter after chapter. It helped that each chapter was not more than a few pages long!
As I read, though, I did feel that there was too much of Harry Potter in it. I think that's the danger of writing in and after the Harry Potter era. Even if you thought of it first, you need to change it so that people don't think you copied. For one, the obsession with unicorn's blood. How could I not make the association with Professor Quirrel? And then, the idea that you will always find help at the Emporium if you ask for it. Of course I will think of Hogwarts!
Despite all of that, I did love the book because it drew me in. The plot was exciting, and there was always enough happening to keep me reading.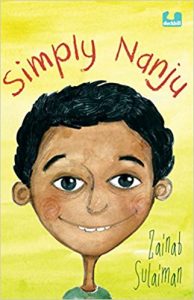 Simply Nanju was a sweet book that I picked up at The Lit Bug Fest in April. I think the first thing that appealed to me was the font. I don't remember having noticed that about any book before!
What I loved about the book was the fact that it is set in a school for differently-abled children, but without any of the drama of special children having some sort of superhuman talent. The children are regular children, not ones who strive to rise above their circumstances through unique talents that make them superior to 'normal' children in their own ways. The characters came alive to me as I read on, wondering what would happen next.
| | |
| --- | --- |
| Title | Simply Nanju |
| Author | Zainab Sulaiman |
| Genre | Mystery |
| Rating (out of 5) | 4 |
| Age-group | 10+ |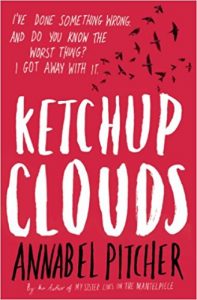 I loved Ketchup Clouds! I read My Sister Lives on the Mantelpiece a a couple of months ago and enjoyed it, but this one was even better. Here again, I loved the inclusion of Dot, a deaf girl who is not the focus of the story, but brings life to it. Every relationship is beautifully drawn, making the characters even more appealing. The plot is very simple – the old, old story of a love triangle. Yet, I kept reading. The book kept me at the edge of my seat, wondering what Zoe's secret could be. Annabel Pitcher draws out the suspense until you're aching to know what happened. When an epistolary novel does that, I think it speaks volumes about the writer's storytelling skill!
| | |
| --- | --- |
| Title | Ketchup Clouds |
| Author | Annabel Pitcher |
| Genre | YA |
| Rating (out of 5) | 5 |
| Age-group | 13+ |
There were others, of course, sweet books that didn't stay in my memory, but were charming reads nonetheless!