I remember the first time I watched The Lion, the Witch and the Wardrobe. I watched the old movie, of course, where Mr and Mrs Beaver were people in beaver costumes, and the section where the children ride on Aslan was old-fashioned animation, to put it mildly.
Yet, I loved it so much that I still remember much of it word for word.
I remember the white witch saying, "How dare you come alone?"
I remember "Turkish delight? For my little prince?"
I remember the faun Mr Tumnus saying, "Always winter, and never Christmas!"
Narnia is magical.
And I could not stop thinking about it as we stood there in the magical Yumthang Valley. Frozen waterfalls, a blanket of snow, snow on trees all around us.

When Pempa picked us up, determined to take us to Yumthang Valley, my heart gave a little leap. It was impossible! Everyone else had left, and it was still snowing. How were we going on?
But as we followed the winding road, curve after curve, we watched the milestones. From 14 to 11, then 7, and 4. It seemed as if Yumthang would really happen.
And it did. We reached the breathtakingly beautiful Yumthang Valley, unable to believe we were there. Snow stretched out all around us in the vast emptiness. In a place that is usually thronged by tourists, we were the only ones, and that was all thanks to Pempa, our driver and guide.
"There are queues for everything usually," Pempa told us, "for food, for the toilets, for the benches …" But that day, we were just seven people in the valley.
A little way down the road was a bus with icicles hanging from its bumper. Pempa pointed it out to us. "They brought that bus here in the cold," he said. "The coolant froze, and the engine burst. The bus will just have to be towed away, eventually."
Cold is unforgiving, isn't it? Yet, incredibly, in spring, the same frozen valley is covered with flowers. The road to Yumthang is flanked by rhododendrons. Winter, however cold and white, holds the seed of spring. And summer, however warm, carries the promise of another splendid winter.
For the first time, I made a snow angel. Who cared if I would feel colder than ever after that? I was, impossibly, in Yumthang.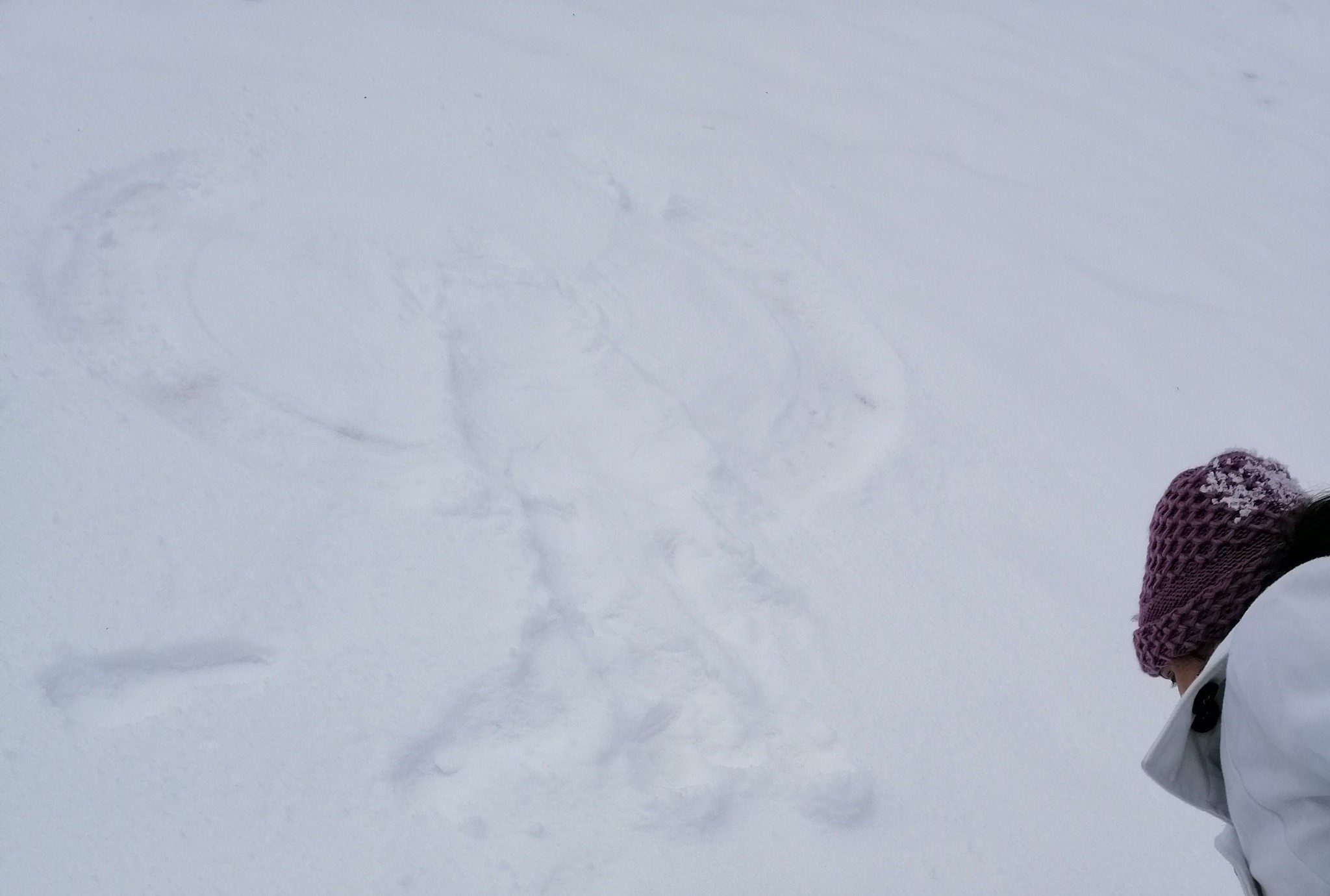 Like a child, I wrote my name in the snow, but before I left, I erased it. I couldn't help leaving my footprints there, but that was all. I didn't want to leave anything else in beautiful Yumthang, which had been kind enough to let us visit.