My reading workshop at the British Library is over; it's time for the next workshop!
This one is on my side of town this time – at JustBooks Wanawadi.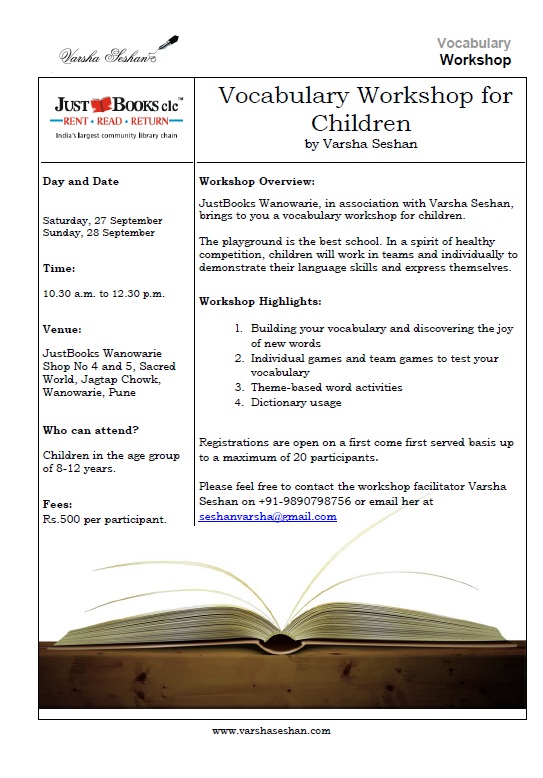 Vocabulary Workshop for Children by Varsha Seshan
Dates: 27th and 28th September, 2014
Time: 10:30 am to 12:30 pm
Venue: JustBooks, Wanowarie
Age-group: 8-12 years
Registration fee: Rs. 500
Contact me for more details!