It's been nearly four years since The Story-Catcher was published. Finally, here are two new books!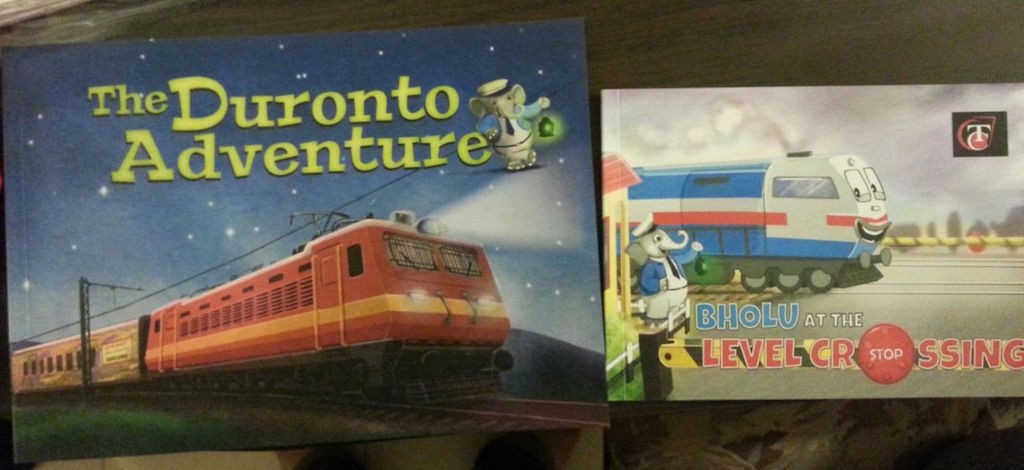 Launched at the National Rail Museum yesterday, these books are currently available only at the Souvenir Shop of the museum. They are part of a kit that also contains a CD and an activity! Pictures of those will come soon …
The Duronto Adventure
Chitra, Rohit, Priya and Deven are travelling by themselves for the first time. They are excited about their newfound independence, but little do they know that their journey is going to be even more adventurous than they imagine! When the train stops at Igatpuri and Rohit goes missing, Priya panics. Yet, this is only the beginning of a crazy ride …
| | |
| --- | --- |
| Title | The Duronto Adventure |
| Author | Varsha Seshan |
| Illustrator | Rishi Bhardwaj |
| Genre | Adventure |
| Age-group | 10+ |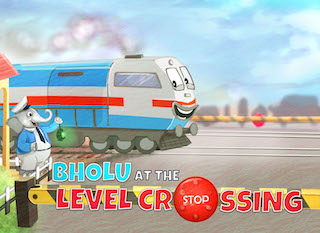 Bholu at the Level Crossing
Welcome to the world of trains! In this story, Bholu will show you a goods train at a level crossing. What will you see?
| | |
| --- | --- |
| Title | Bholu at the Level Crossing |
| Author | Varsha Seshan |
| Illustrator | Rishi Bhardwaj |
| Genre | Young Fiction |
| Age-group | 6+ |